Free Valentines Party Printables – Love Hearts
I have been so organised this year, I have designed THREE sets of Valentines Party Printables for you to use for your Valentines Parties this year!
Heres the first one; Love Hearts Printables. I love the cute pastel colours, a change from the normal red and pink for Valentines.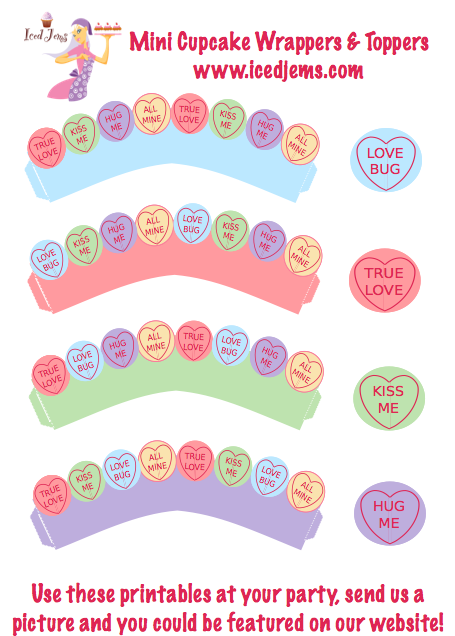 Yes, theres not just normal sized cupcake wrappers, theres mini cupcake wrappers too! Iced Jems rule number 1 – if you want to make something cuter, make it miniature!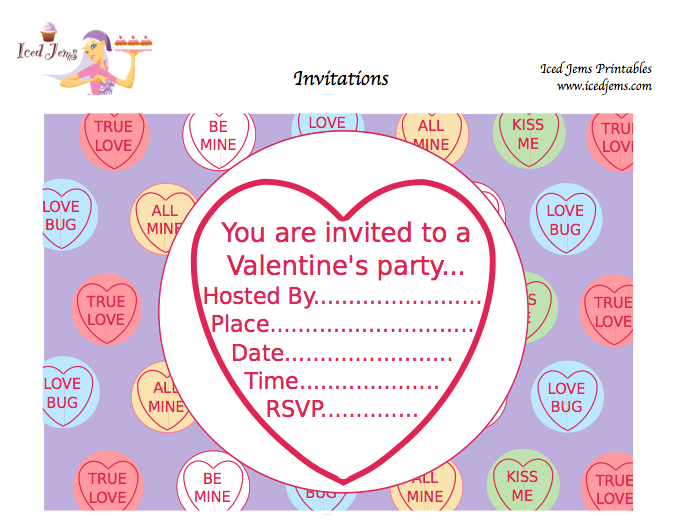 Theres invitations to print…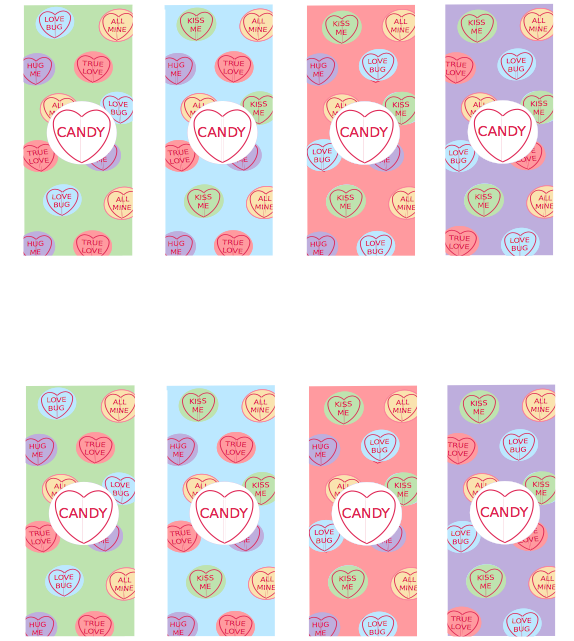 And Mini Candy Wrappers…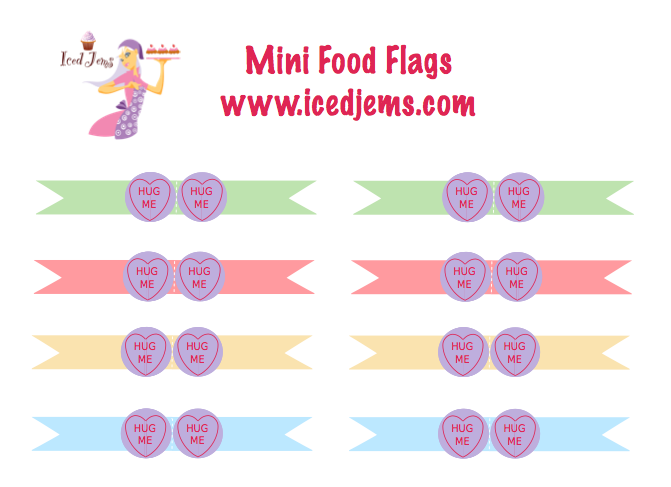 Even mini flags to put on straws or use to label food!
Basically, theres loads! Just click the links below to download the PDF's.
Cupcake Toppers / Cake Pop Labels
Now for the fun part, print them off and use them at your party then send me the pictures and you could be featured on Iced Jems! Even if its just a picture of a cupcake in one of the wrappers, we want to see!
So send an email to jemma@icedjems.com with your pictures (and a link to your blog or site if you have one) and enjoy the freebies!
Oh, and theres more printables coming this week so stay tuned…
Jem x