Tutorial: Valentines Rose Cake Pops
I was feeling a bit creative for Valentines Day this year, what do you think?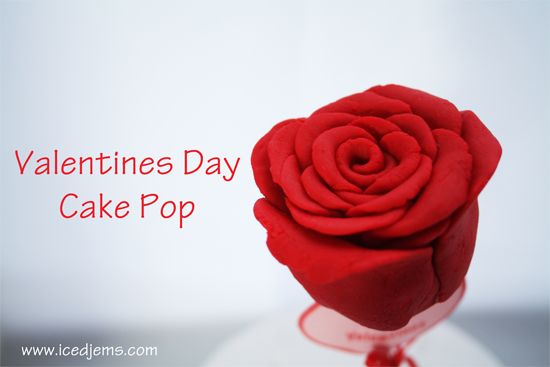 A beautiful Rose Cake Pop!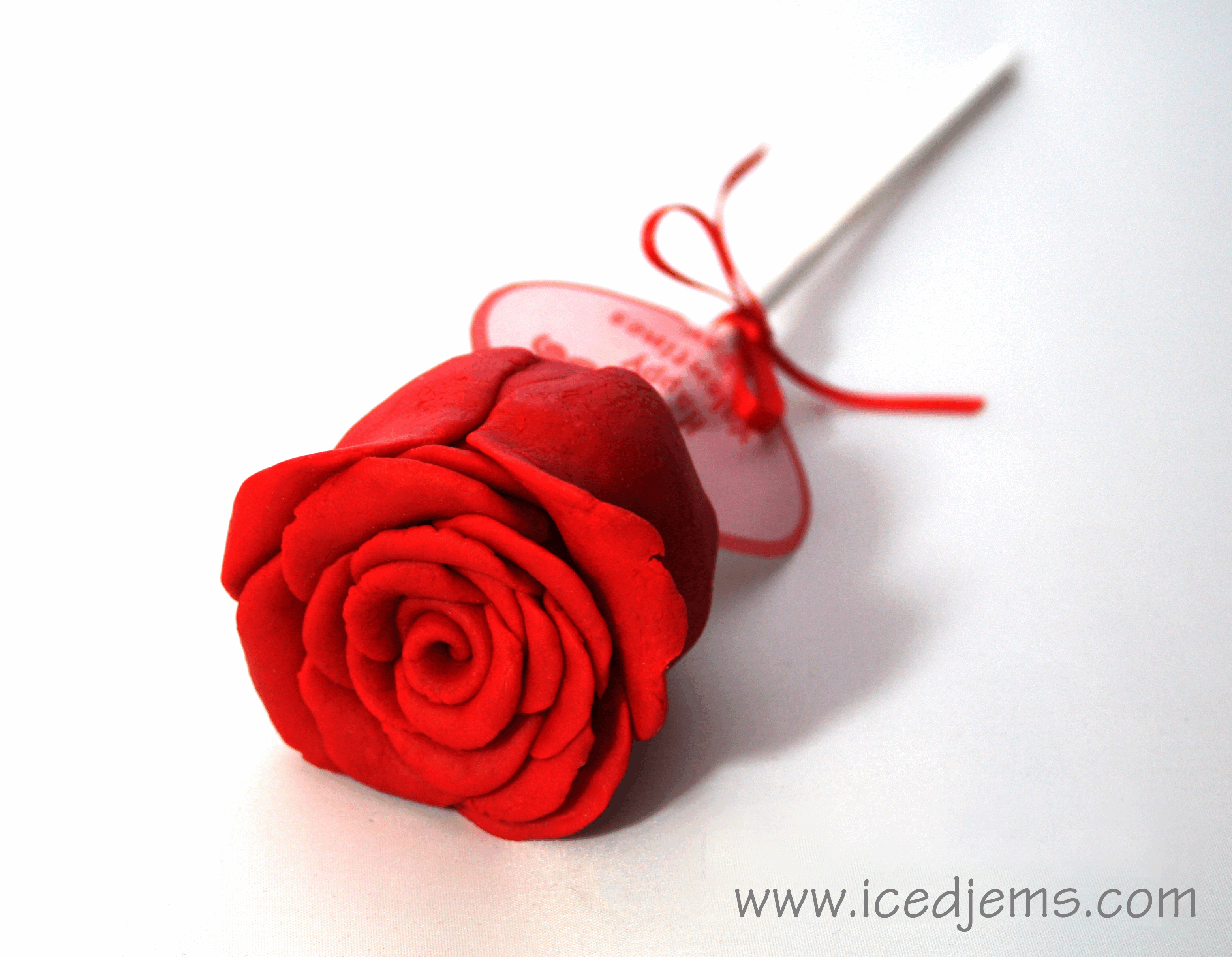 I have to give credit to the amazing Chris White for his photography skills.
I made the cute Cake Pop labels too – you can download them for Free at the bottom of this post!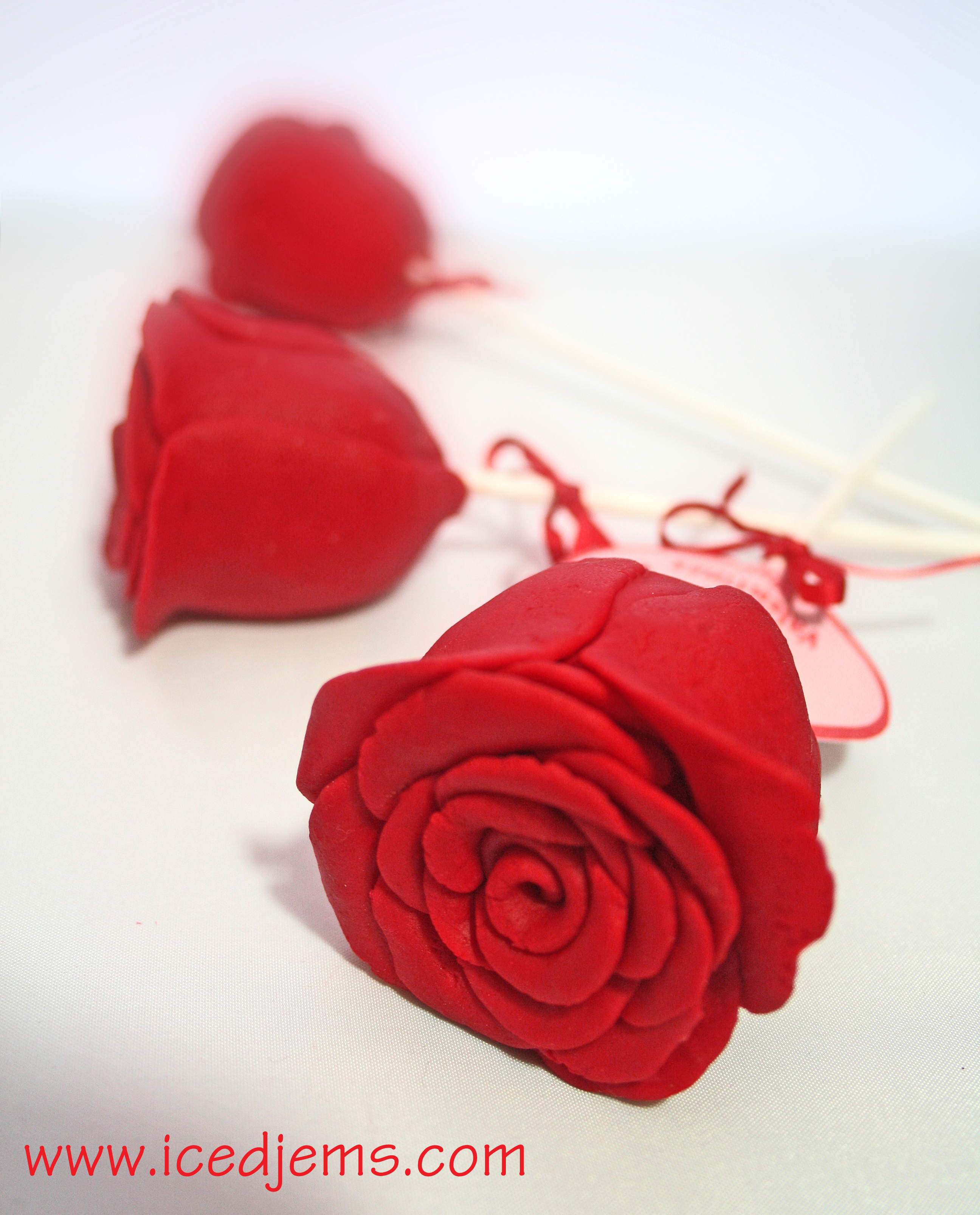 Oh and the best part – the rose petals are made from Marshmallow Fondant so it tastes amazing!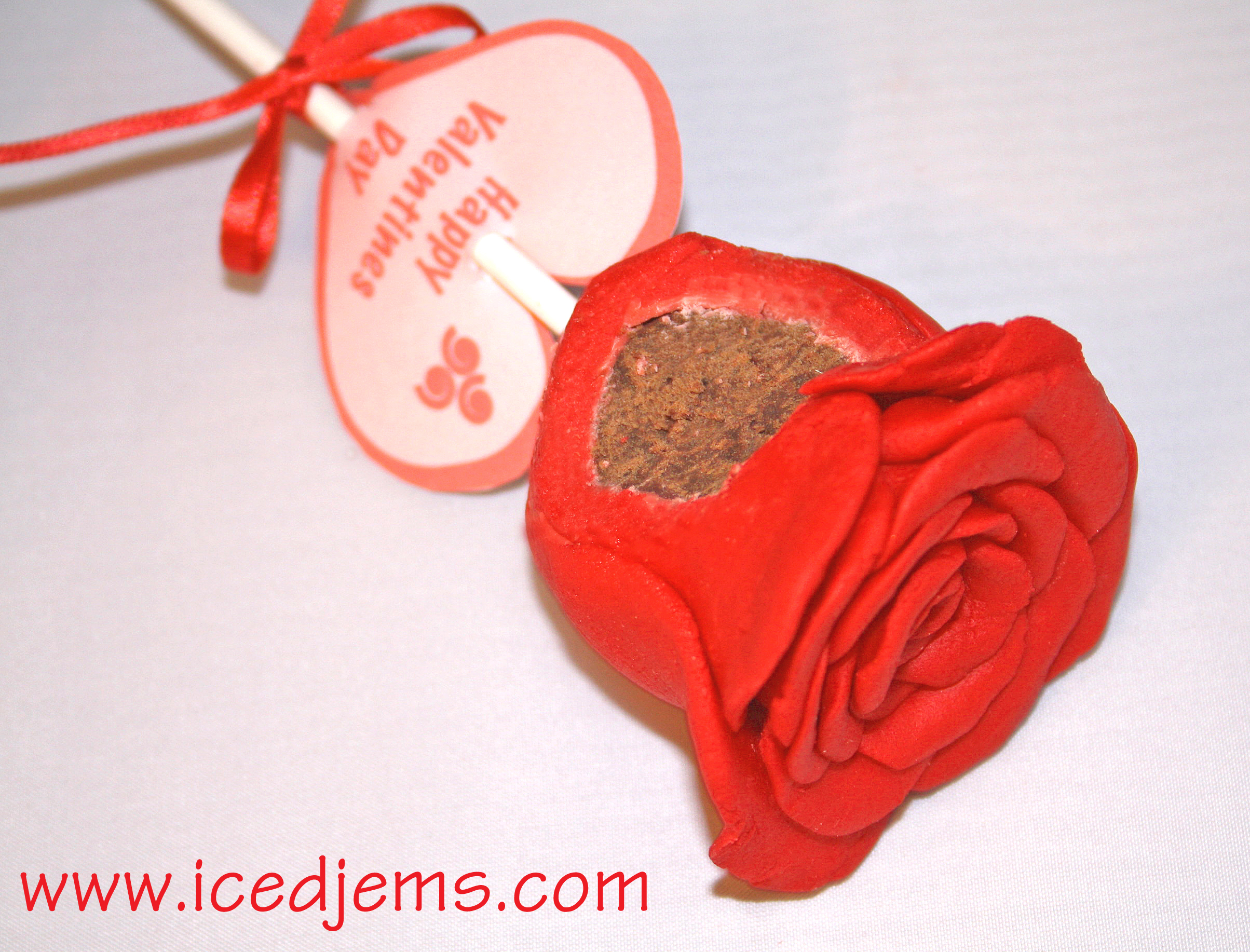 The Chocolate Cake centre – I'm drooling just writing about them.
Ok, so want to know how simple it is to make them?

Grab your Marshmallow Fondant (or normal fondant, or modelling chocolate), make a long oval shape and roll it up to create the centre of your rose.

Then add semi-cirle shapes to the outside (getting gradually bigger) to create the rose petals.

Keep adding petals until you have a width slightly larger than the cake pop. Now for the petals that cover the sides, make sure these are long enough to reach from the top of the rose to the lollipop stick.

Its candy melting time! I made my cake balls in a slightly triangular shape as shown above. Just dip the lollipop stick in the melted candy and halfway into the cake ball.

Once the stick has set into place, dip the cake pop into the candy to completely coat. Now you can grab the top section of your rose and position it on the cake pop.

And finally you can add the larger petals around the sides until completely covered.
See, it really was simple! And I've even created the Cake Pop Labels for you to print!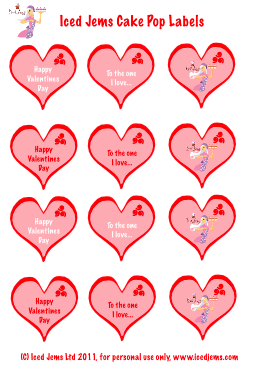 Rose Cake Pop Labels
I hope you enjoy making these and coming up with different styles and colours!
Jem x