Baking Giveaway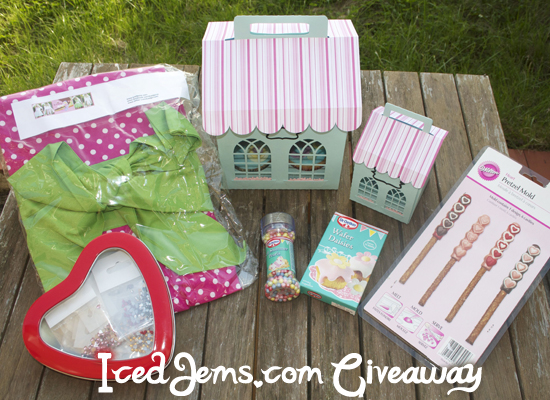 It's giveaway time!! I wanted to celebrate reaching 3,000 Facebook Fans and the success of the Iced Jems Blog so I've collected so goodies for a giveaway!
UPDATE: Giveaway has closed and Winner announced at the bottom!
I have some amazing things to giveaway to one lucky winner and there are lots of ways to enter so lets go through the prizes!
1 x Pink and Blue Cupcake Box for 4 Cupcakes
1 x Pink and Blue Cupcake Box for 1 Cupcake
Over 1000 Decorative Gems with Display Case and Orange Sticks
1 x Red Heart Tin suitable for Biscuits and Chocolates
1 x Iced Jems Pink and Green Apron
1 x Tub Dr Oetker Soft Shimmer Pearls
1 Box Dr Oetker Wafer Daisies
1 x Wilton Pretzel Mould!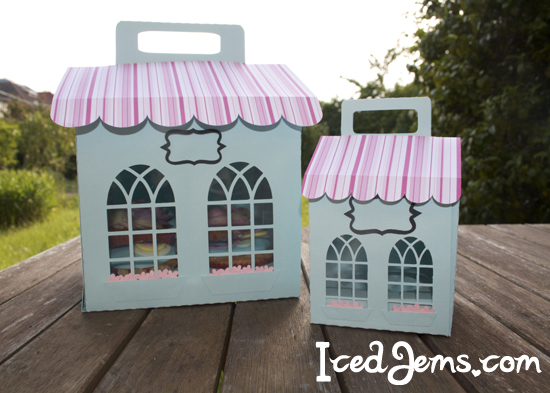 First of the prizes are these ultra cute cupcakes boxes I had made from Totally Wrapped Up! One box for 4 cupcakes and one single cupcake box, they even have little signs you can write your Cupcake Business name in if you want!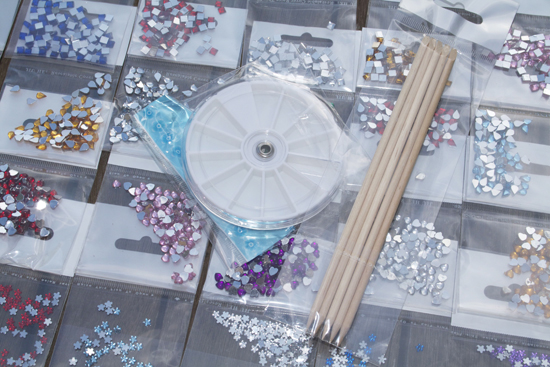 Next up are all of these gorgeous Gems!! From Nail Art Foils, there's 100 gems in each pack and you even get the display wheel and orange sticks. I love using gems in my parties and on my printables. (PS – these Gems will be available on my site for sale soon)!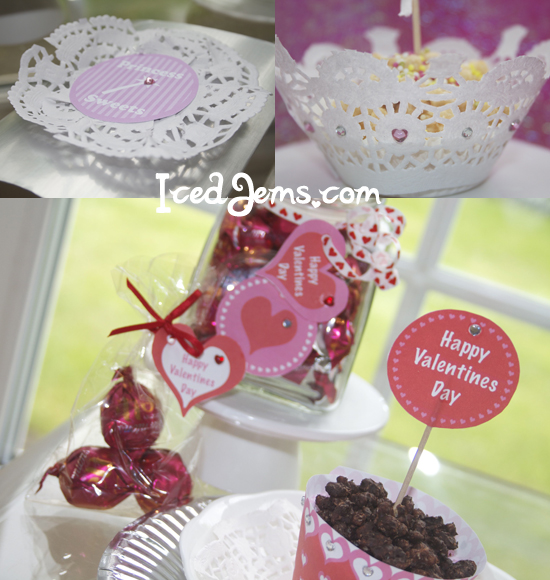 If you are looking for a bit on inspiration for how to use the gems, check the picture above! You can use them to jazz up party signs and printables, decorate cupcake wrappers and tags or you could even use them to decorate the cupcake boxes!
Next up is this fab pink apron with green ties! You can see what it looks like on by looking the the image to the right above! This is a one of a kind apron design and made by Iced Jems!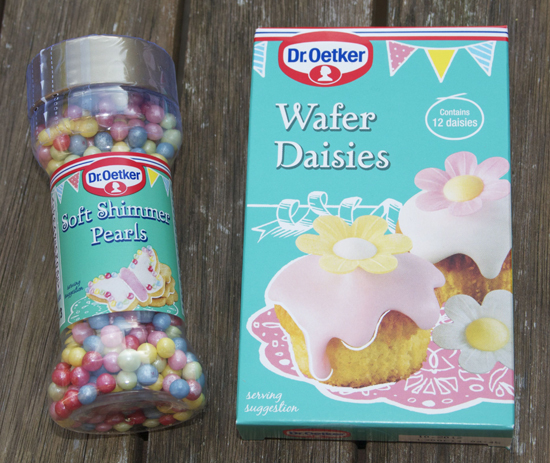 The winner will also get these fab Dr Oetker Products I got from their 2012 Product Showcase!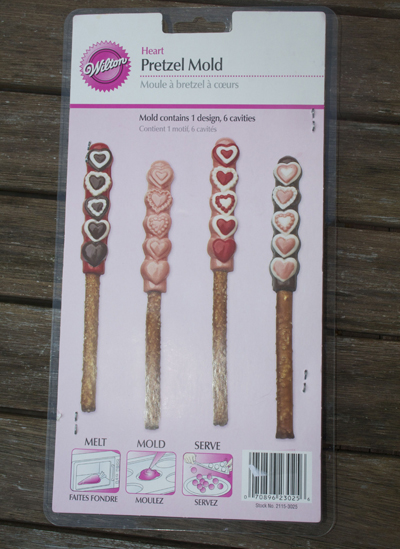 Last but not least, is this cute Wilton Pretzel Mould!

You can enter 4 different ways, each method counts as a new entry so you have up to 4 chances to win! You can enter as follows:
1. Leave a comment on this blog post
2. Enter through the competition App on the Iced Jems Facebook Page
3. Follow me on Twitter and ReTweet my competition Tweet
The winner will be announced on Friday 29th June!
WINNER ANNOUNCEMENT:
Thankyou for all your entries! There were over 1,000 counting all the different entries through Facebook, Twitter, the Newsletter and the comments below! I put them all into a spreadsheet and generated a random number from Random.org and the winner is…..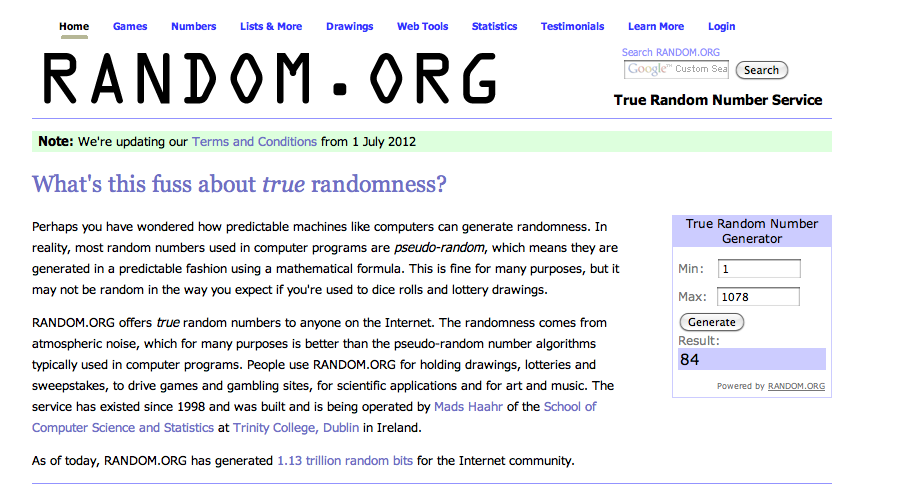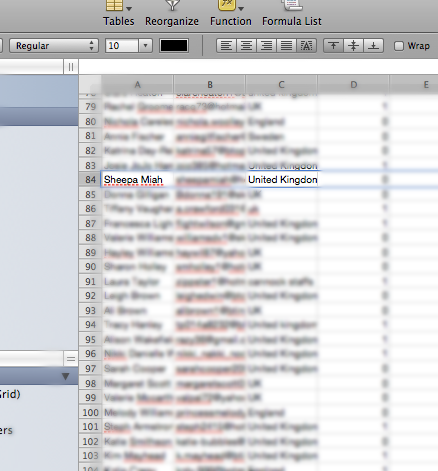 84. Sheepa Miah
Well done Sheepa, I will be contacting you shortly for your mailing address!
Thankyou everyone for entering and supporting my blog, it makes it a pleasure to write!
Jem x