Mother's Day Gift and Baking Ideas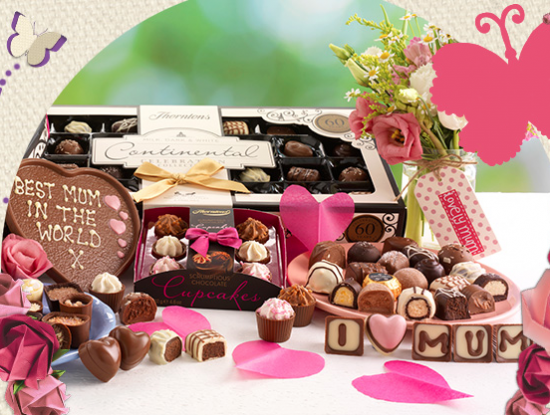 With Mother's Day only a few weeks away, I wanted to round up my favourite tried and tested gift ideas for making the day extra special.
For me, Thorntons is the always the first stop for Mother's Day, my mom loves the champagne truffles more than anything and I always try and get a bag.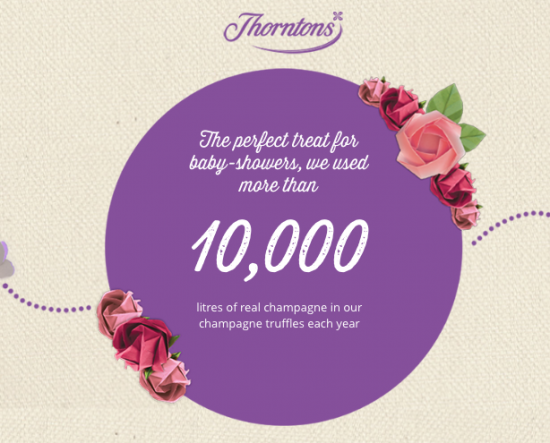 Thorntons have done a fab interactive infographic with some Mother's Day facts this year, apparently my mom isn't the only one who loves the Champagne truffles if they're getting through 10,000 bottles a year! The full post is here, just click on the arrow to jump through the facts – I bet you can't guess how many kilograms the biggest bar of chocolate they created was!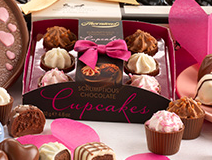 The Thorntons Mother's Day range has some great unusual creations this year along with the classics. I especially love the box of cute Scrumptious Chocolate Cupcakes (only £6 a box for 9 mini cupcakes).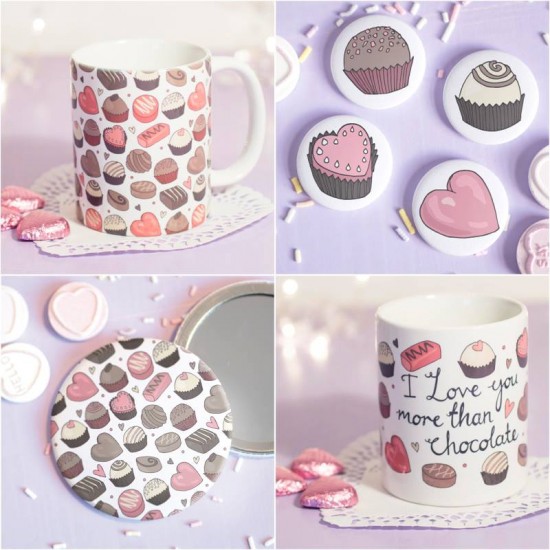 If you want something to team up with your chocolates then you have to check out this awesome "I love you more than chocolate" range from JillyJilly! Complete with matching badges and pocket mirrors. Extremely cute with tiny chocolate illustrations.
Mugs, Badges and Pocket Mirror available from JillyJilly.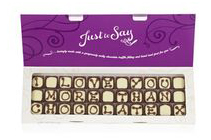 You could even personalise a box of Chocolates to match your mug – these are the Alphabet Truffles from Thorntons and you can have any message you want written on them.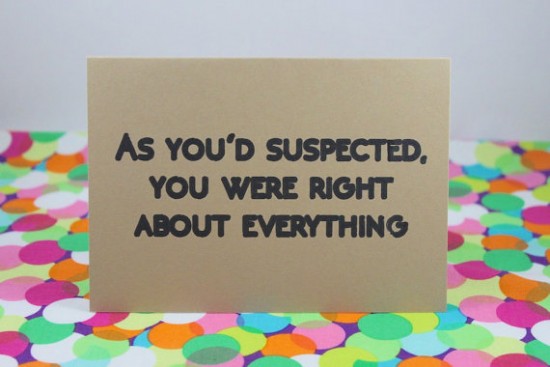 I'm fairly certain my mum would appreciate this "as you'd suspected, you were right about everything" card (as would most mum's out there).
Card from Etsy Seller: BettieConfetti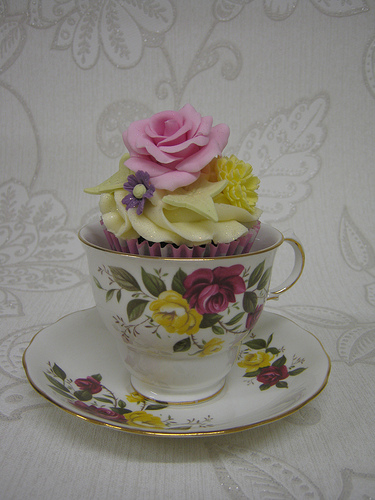 If you are looking to bake something yourself, I love this cupcake in a teacup idea! You can find some great teacups in charity and vintage shops, which make a lovely gift to keep once the cupcake is eaten.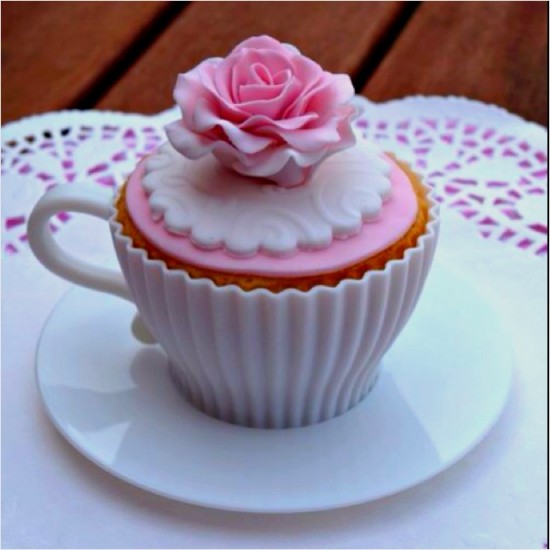 Alternatively you could even grab these cute Teacup Cupcake Cases and bake a cupcake straight into them! They come with matching saucers, 4 teacups and saucers for just £2.99.
Image from Pinterest.
Teacups and Saucers from: Iced Jems Shop
If you're struggling for things to do on Mother's Day, I've come up with a few ideas below that won't break the bank.
Have a Mother's Day Tea Party – all it takes is a few homemade sandwiches and cakes along with some pretty teacups and you can set out a gorgeous table to enjoy for the afternoon. Make it extra special by adding a bottle of champagne and a box of chocolates.
Go to a Stately Home / Gift Fair for the day – my mom loves big stately homes and gardens, most of them are open to visit on Mother's Day and are fairly cheap to enter. If you're in the West Midlands area then Himley Hall are open and also have a gift fair on at the same time!
Mother's Day Treasure Hunt – There is no such thing as being too old for a treasure hunt, hiding lots of cute little gifts and treats round the house with clues with make a fun a memorable afternoon for your mum!
Do a craft / sewing / crochet project together using a free pattern – just to give you an idea of how fun this can be, my mom actually crocheted me an Oreo patterned blanket recently using this Free Pattern online. If you get all the materials and pattern ready ahead of Mother's Day, it can be a fun thing to spend the day doing.
Jem x