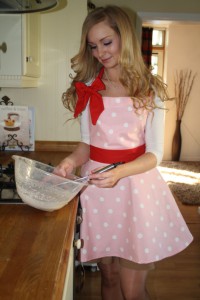 Welcome to Iced Jems. I'm Jemma, a 26 year old living in London who loves to blog and bake!
I created this site to share my baking tutorials and party inspiration. It has been so popular that I now also have a shop full of Baking and Party Supplies, handpicked by me – for you! See the shop here: http://www.icedjemsshop.com
Baking is a big passion of mine but it's not my full-time job as so many people think! By day I work as an Online Marketing Manager as well as running my Online Cake Supplies Shop, and a spot of website design for small businesses on the side (another one of my passions)!
I hope you enjoy my site and recipes,
Jem x
P.S – Keep in touch! Follow me on Facebook, Twitter and Pinterest to get the latest updates!