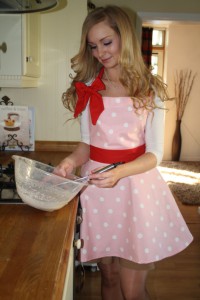 Welcome to my baking blog

I'm Jemma, a 26 year old cake fanatic who loves to share my baking adventures online!
I created this site to share my baking tutorials and party inspiration and encourage you to experiment with baking and creative parties at home! I'm also allergic to Dairy and follow a Dairy Free Diet, but you will find a mix both Dairy Free and Dairy Filled Recipes on this blog to try at home.
I really hope you enjoy my site and recipes and have as much fun experimenting in the kitchen as I do!
Jem x
P.S – Keep in touch! Follow me on Facebook, Twitter and Pinterest to get the latest updates!