[fblike layout="box_count" show_faces="false" action="like" font="trebuchet+ms" colorscheme="light"][tweet username="icedjemsltd" layout="vertical"][stumbleupon layout="5″]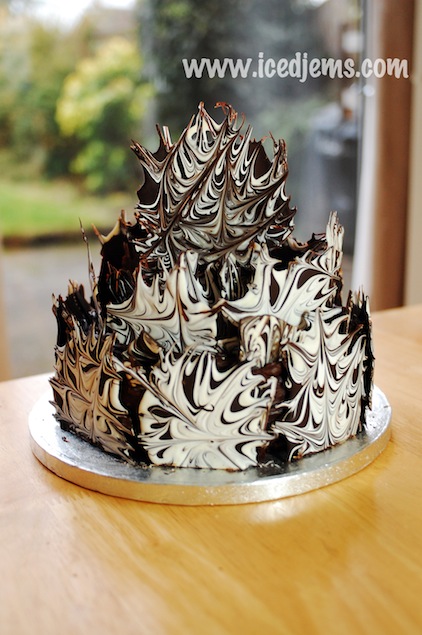 Like the Marble Cake I made last weekend? Want to know how INCREDIBLY easy it is to make? Then keep reading…
[fancy_header]You will need:[/fancy_header]
1 x Frosted Cake – I used a 2 layer Vanilla Sponge Cake covered with Chocolate Buttercream
400g White Chocolate
400g Dark Chocolate
Greaseproof Paper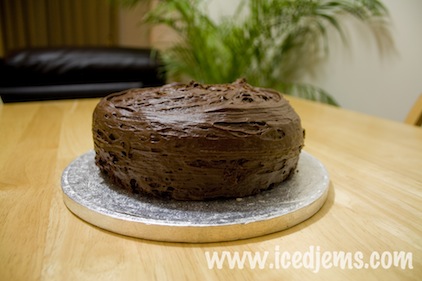 Grab your iced cake to start, the final cake looks like it has multiple tiers but thats just the effect of the chocolate decorations.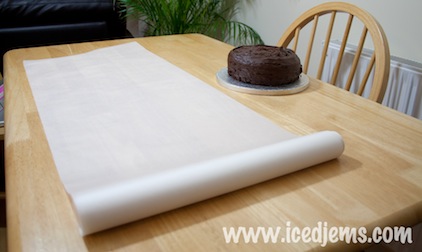 Make sure you have a clear workspace and cover it with greaseproof paper.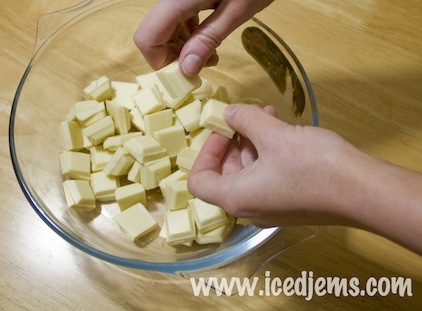 Now all you need is the chocolate – I used a mixture of White and Dark Chocolate, the flavours were great together!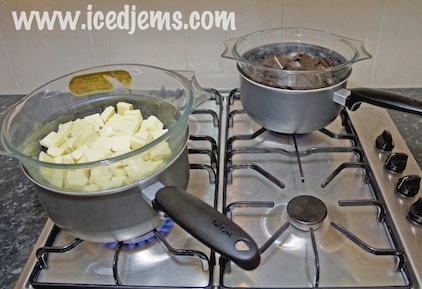 Get melting!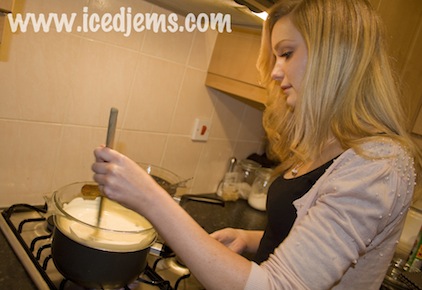 Make sure you get a good liquid consistency before taking off the heat (add vegetable oil if you need to).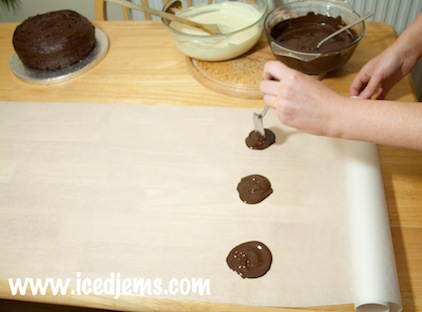 Create medium size circles with the dark chocolate (and one big circle for the centre piece)…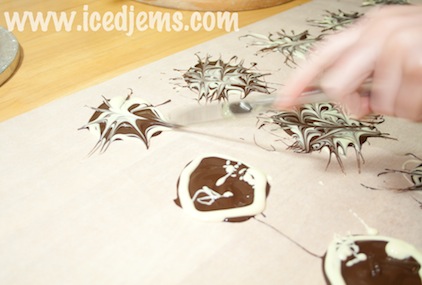 …then spoon a little white chocolate around the edges of the Dark chocolate circles.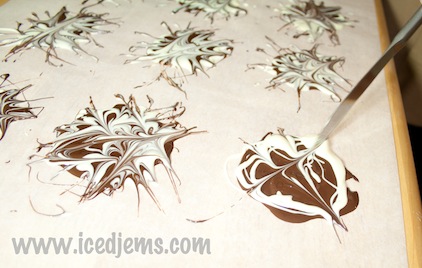 Then simply cut through the circles with a knife to create to marble effect and a more unusual shape – less is more here, overwork the chocolate and you will just have a light brown blob (talking from experience here!)
Now let the chocolate set – do not attempt to lift these up too soon, I know its tempting, they look and smell so good, but back away from the chocolate until completely set!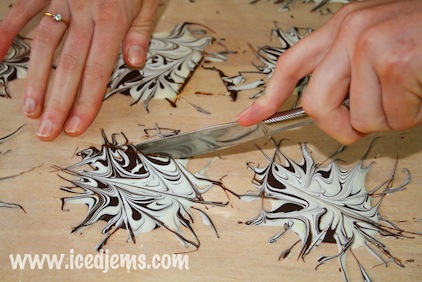 Ok once they're completely set, dip a knife in hot water then cut through the shapes to create one flat edge.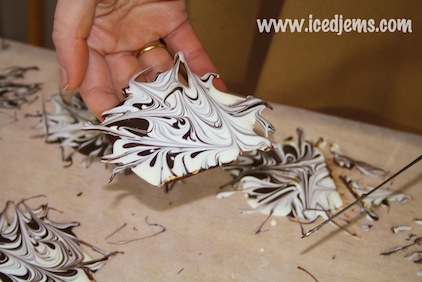 Like so!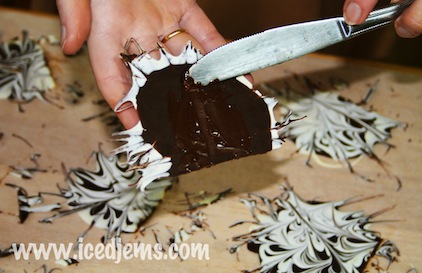 Now spread a little melted chocolate on the back, this will act as a glue to stick it to the cake.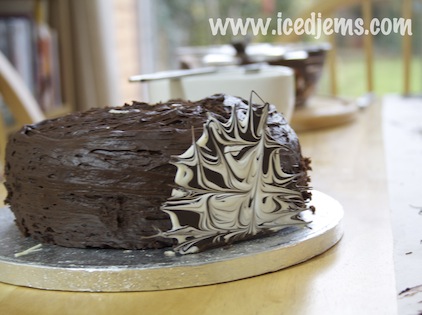 You can now stick the chocolate shapes to your cake, start around the base first…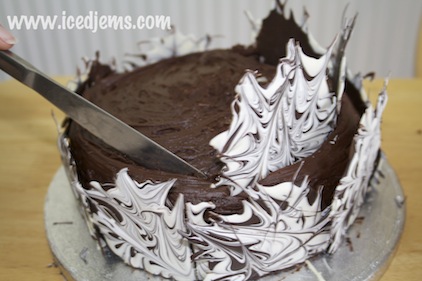 …then cut a circle about 1/2 inch deep into the cake, you can slot your second layer of chocolate shapes into this.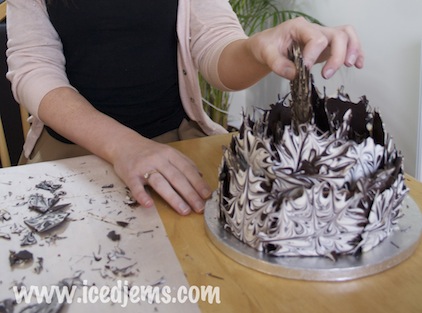 Finally stick in your extra large shape into the centre of the cake. I had a few leftover shapes also that I broke up and stuck into a few gaps!
Told you it was simple! Enjoy having a go, I'd love to see you have a go in different colours!
Jem x
[fblike layout="box_count" show_faces="false" action="like" font="trebuchet+ms" colorscheme="light"][tweet username="icedjemsltd" layout="vertical"][stumbleupon layout="5″]>