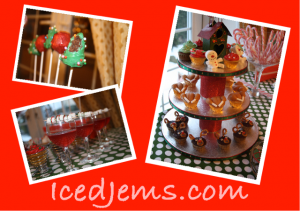 This year I went all out on a dessert table for the family gathering on boxing day and I thought I would share a few pictures with you.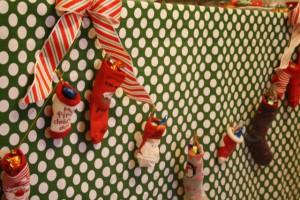 I decorated the front of the dessert table with this cute homemade garland – just a few pairs of Christmas socks stuffed with sweets and candy canes!
The cupcakes went down a storm; fudge covered "turkey" cupcakes, chocolate pretzel reindeer and I even managed to sneak on some marshmallow snowmen!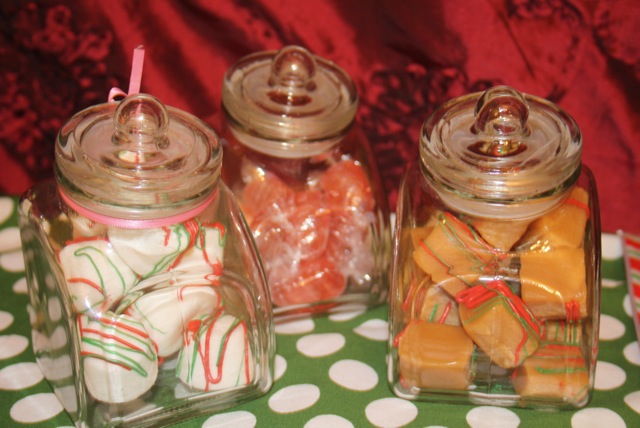 I wanted to use these sweet jars but wasn't sure how to fill them. Fortunately I had leftover marshmallows and fudge which I coated in Wilton Candy melts for a more festive feel!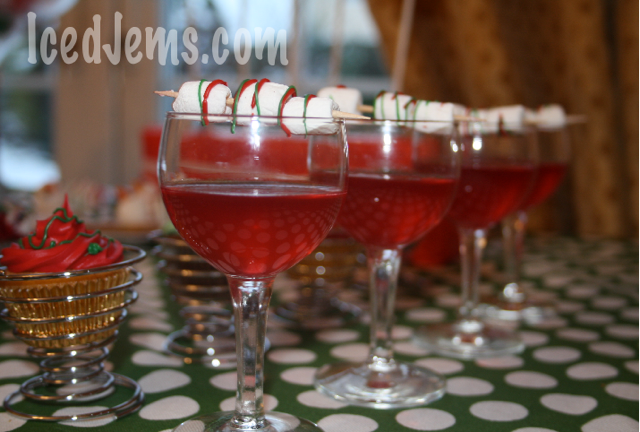 I love these mini sherry glasses, if there's one thing I've learnt its that everything looks better when its mini! I just filled these with a little jelly, then made a marshmallow kebab using a cocktail stick!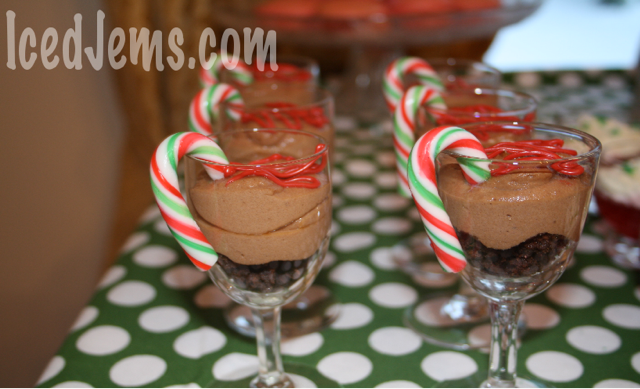 More pudding shots! This time I crumbled leftover brownie into the bottom and topped with chocolate whip!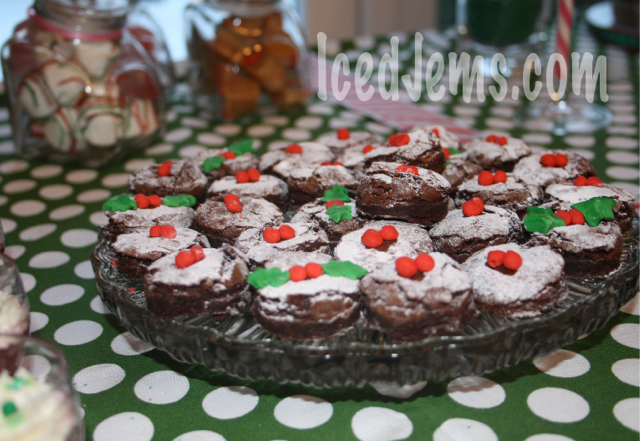 I almost forgot to show you why I had leftover brownie bits…these are my mini Xmas pudding brownie bites! (And yes in case you're wondering, I gave up making holly leaves for every single one! Remind me to buy a mini holly leaf cutter next year!)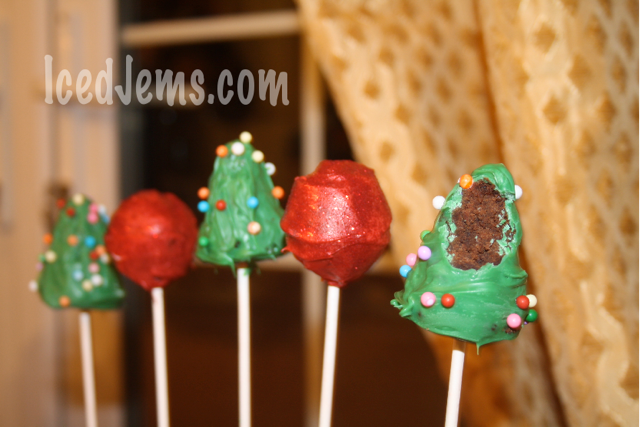 Brownie Pops!! I'm such a fan of Bakerella and her invention of the Cake Pop but mine always taste so sickly! These however, were quite possibly the best thing I have ever tasted (if I do say so myself).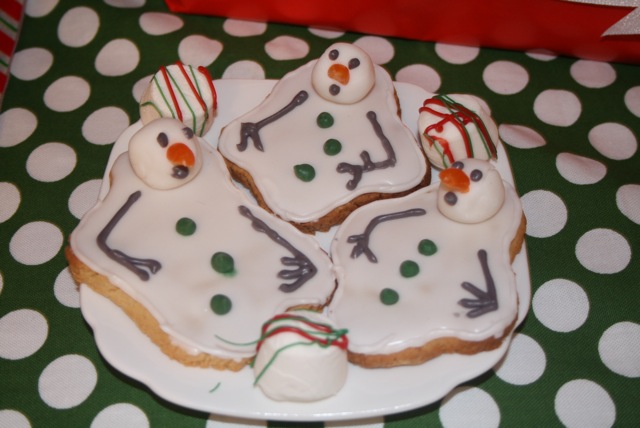 Melted snowman cookies!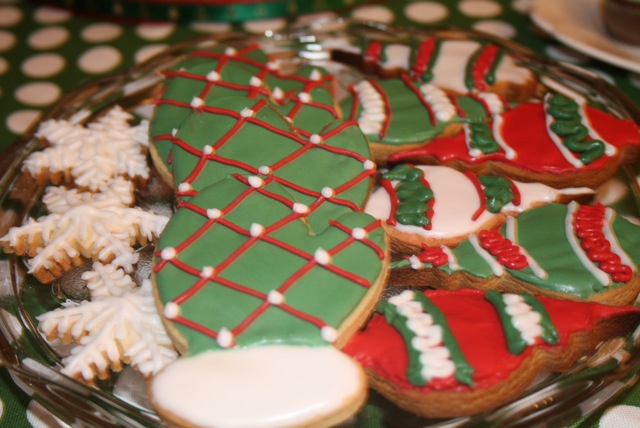 More Christmas Cookies! Snowflakes, Mittens and Baubles!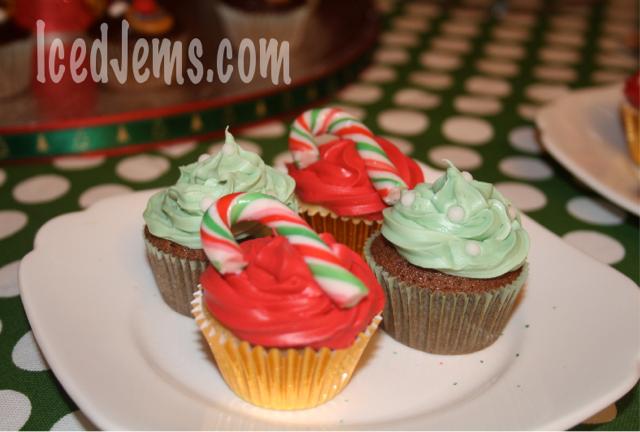 I just love these mini candy canes! My mom picked them up for me and gave them to me on Christmas Day and I had to include them in the dessert table somehow!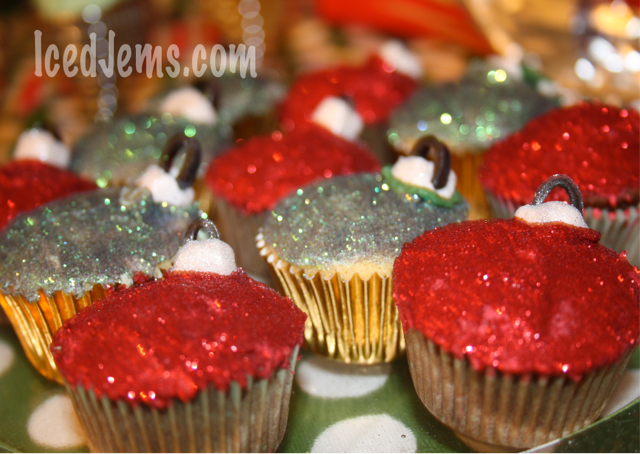 My Mini Christmas Bauble Cupcakes, oh how I love edible glitter!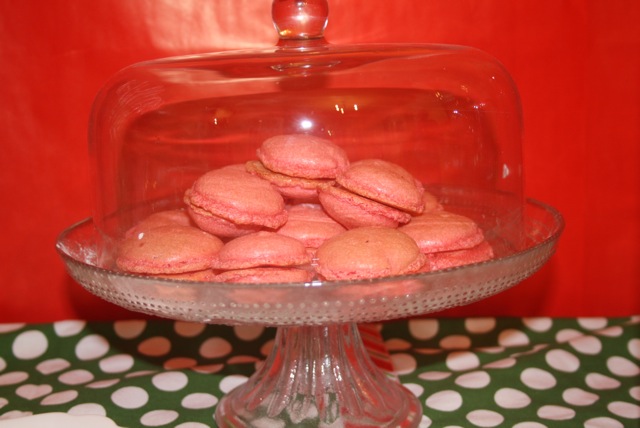 Macaroons, my second ever attempt at these (and the first went horribly wrong). Admittedly I had hoped to make them red but I was just happy they turned out and tasted so yummy and chewy!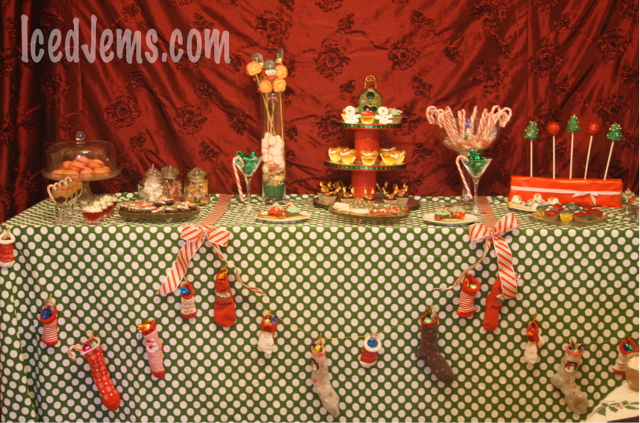 The table from afar…how I baked it all on my own I will never know, but I'm glad I did!
I would love any thoughts and comments you have so please feel free to leave a message below!
Jem x