Hello fellow bakers!
I hope you enjoy this tutorial and have fun making these Christmas Tree cupcakes, I would love to see photos of your creations and please feel free to comment with your suggestions and tips!
Christmas Tree Cupcakes Instructions…
As you can see from the ingredients, nothing complicated here! Just ordinary waffle cones from the supermarket and you won't have trouble tracking down candy canes this time of year.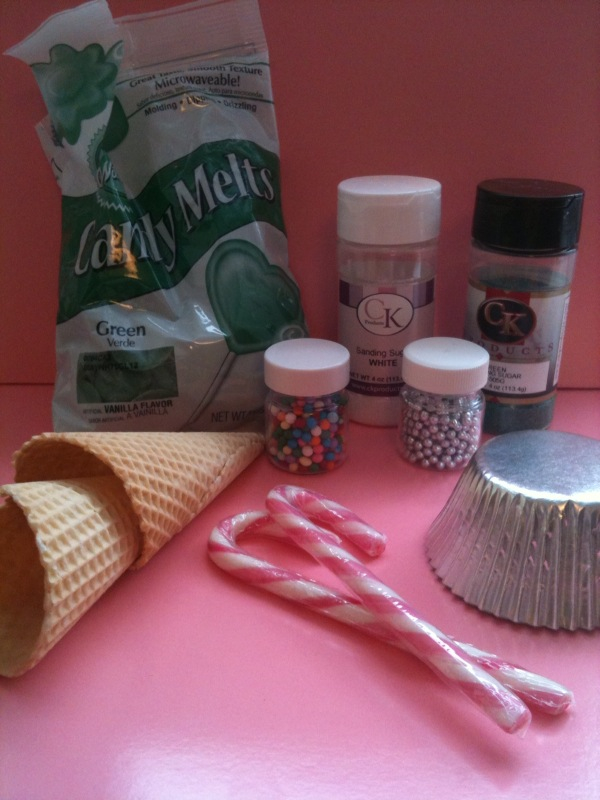 The candy melts you can get from a variety specialist cake stores, but you also just use white chocolate with a little green food colouring. This also goes for the specialist coloured sugars I have above, if you don't want to splash out, grab a ziplock food bag, pour in granulated sugar and a few drops of food colouring, zip up, and shake until you get your desired colour!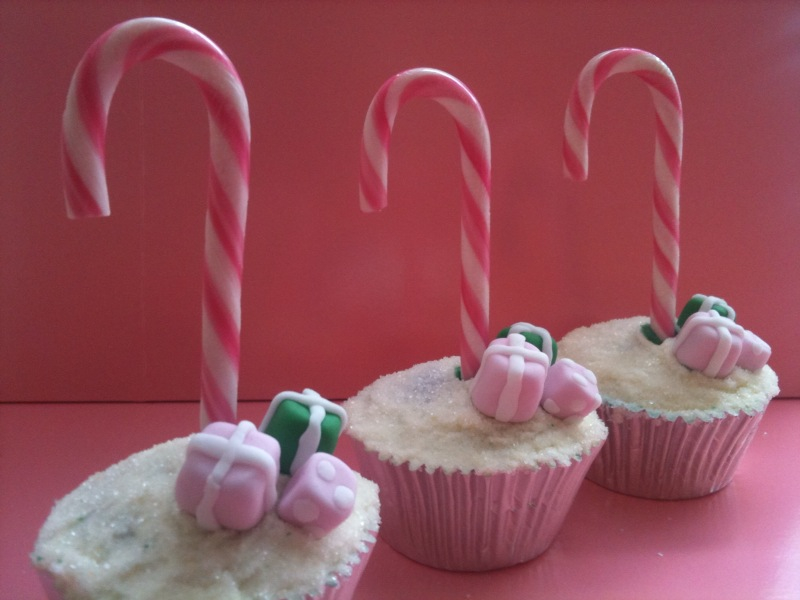 To keep it short and sweet I haven't included a cupcake recipe as I'm sure you already have one you like to use! Coat the cupcake in buttercream and sugar, then make a hole in the cupcake. Pour in a little melted chocolate and put the candy cane in (you may need to hold it for a few seconds while the chocolate sets).
I made the presents out of fondant icing, but you could easily use dolly mixutre!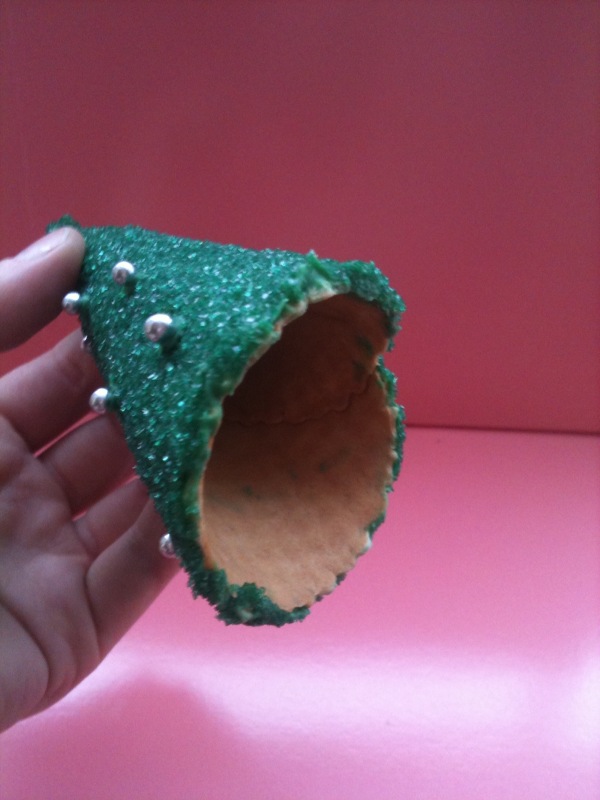 Coat the waffle cones in the candy melts (or coloured chocolate) then roll into the coloured sugar. Finish off with a few silver / coloured dragees (I used left over candy melts to stick them to the tree).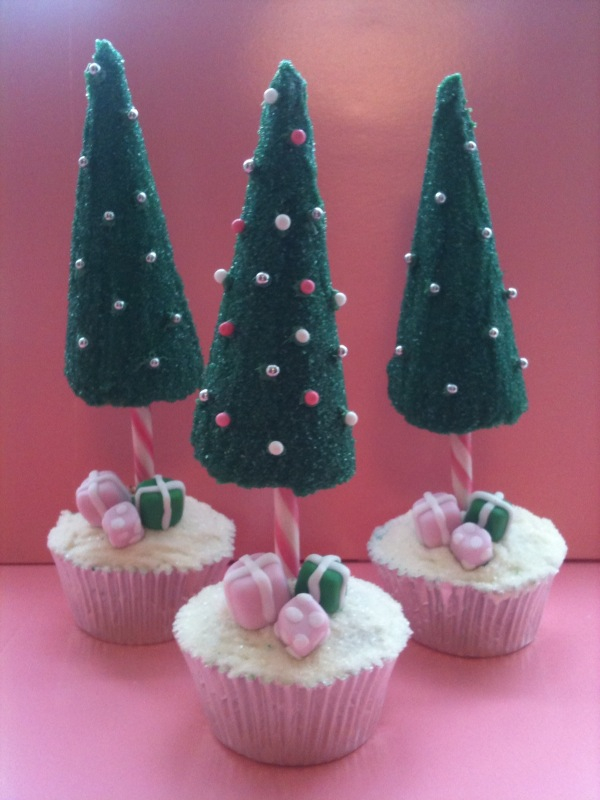 Once dry, drop a little melted chocolate into the cones and place on the candy canes until dry! Voila, so simple but so pretty! If you have any questions or suggestions, please comment below!
Jem x