I had the pleasure of creating a dessert table for a Baby Shower this weekend, we went for a Red & Blue theme. For the Free Printables click here.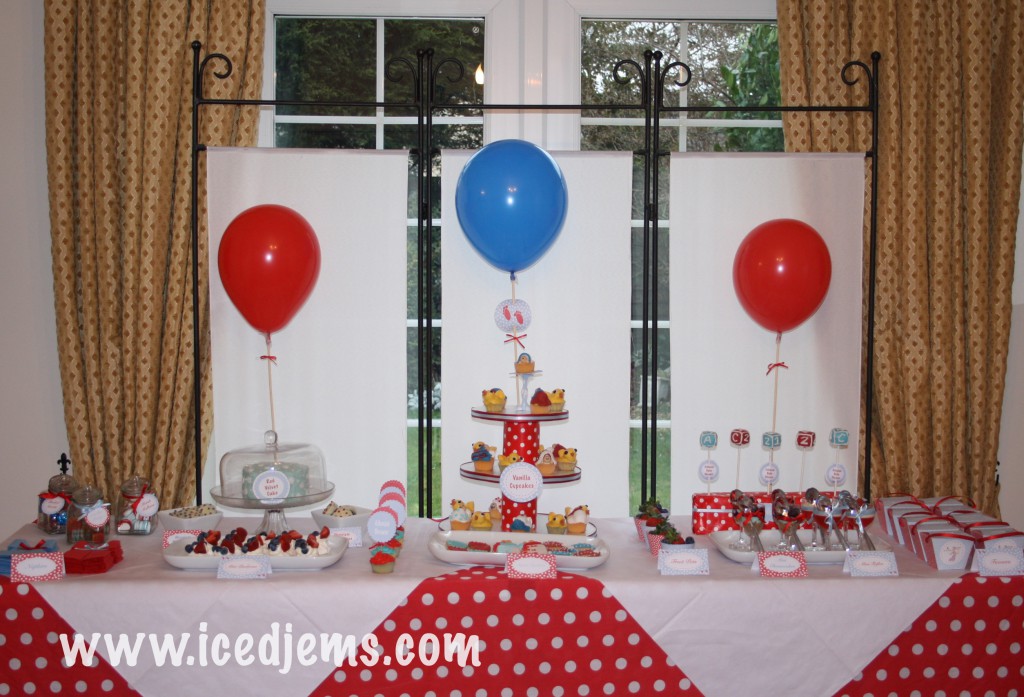 I even designed the tags and other printables myself to match, you can download them on this blog post.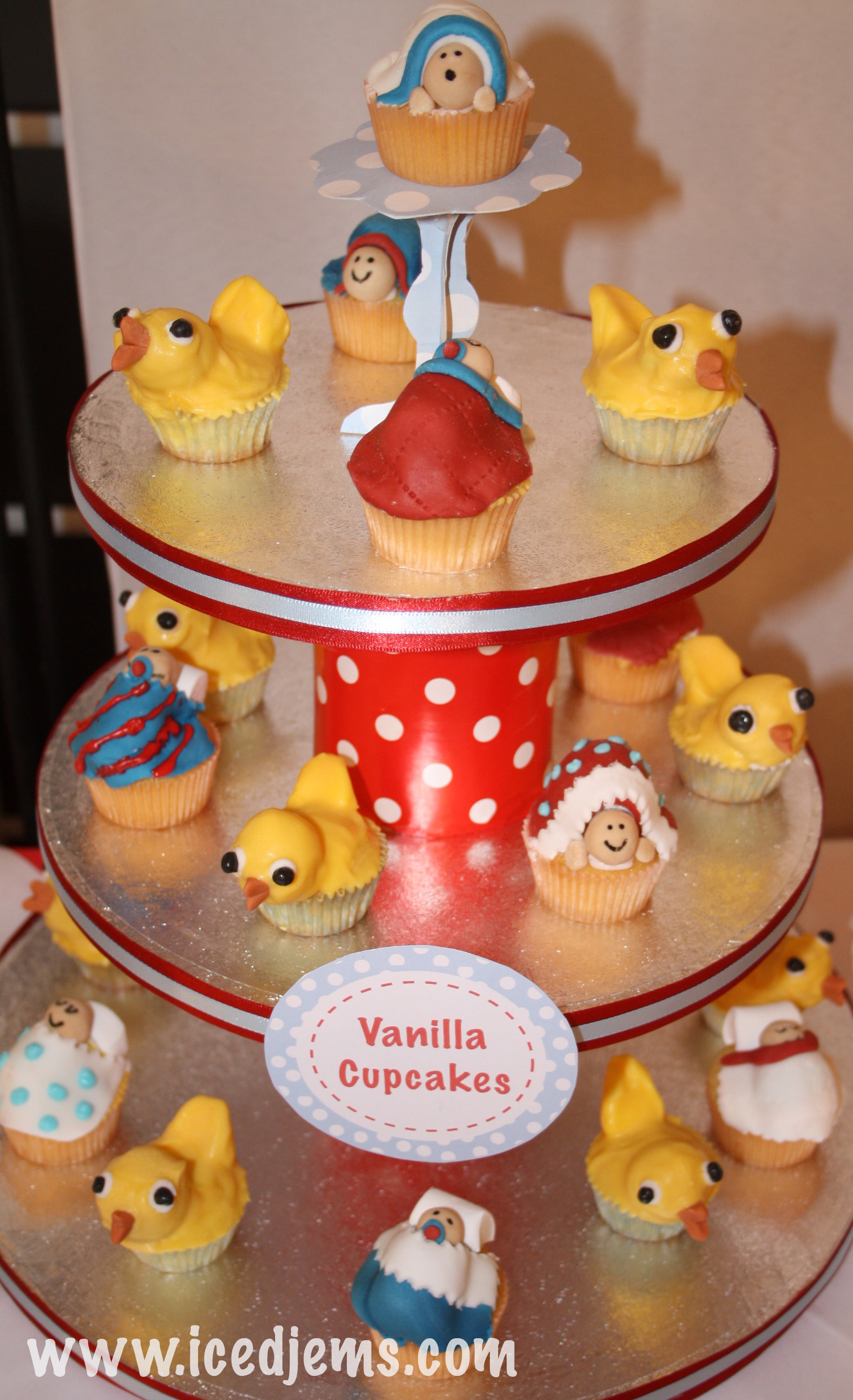 All the cakes, brownies, cookies and puddings are homemade Iced Jems Creations!
Here's the cupcake tower, I decided to make cute rubber duck cupcakes and babies in blankets – I'll upload the tutorials showing how easy it is to make them this week – Tutorial here!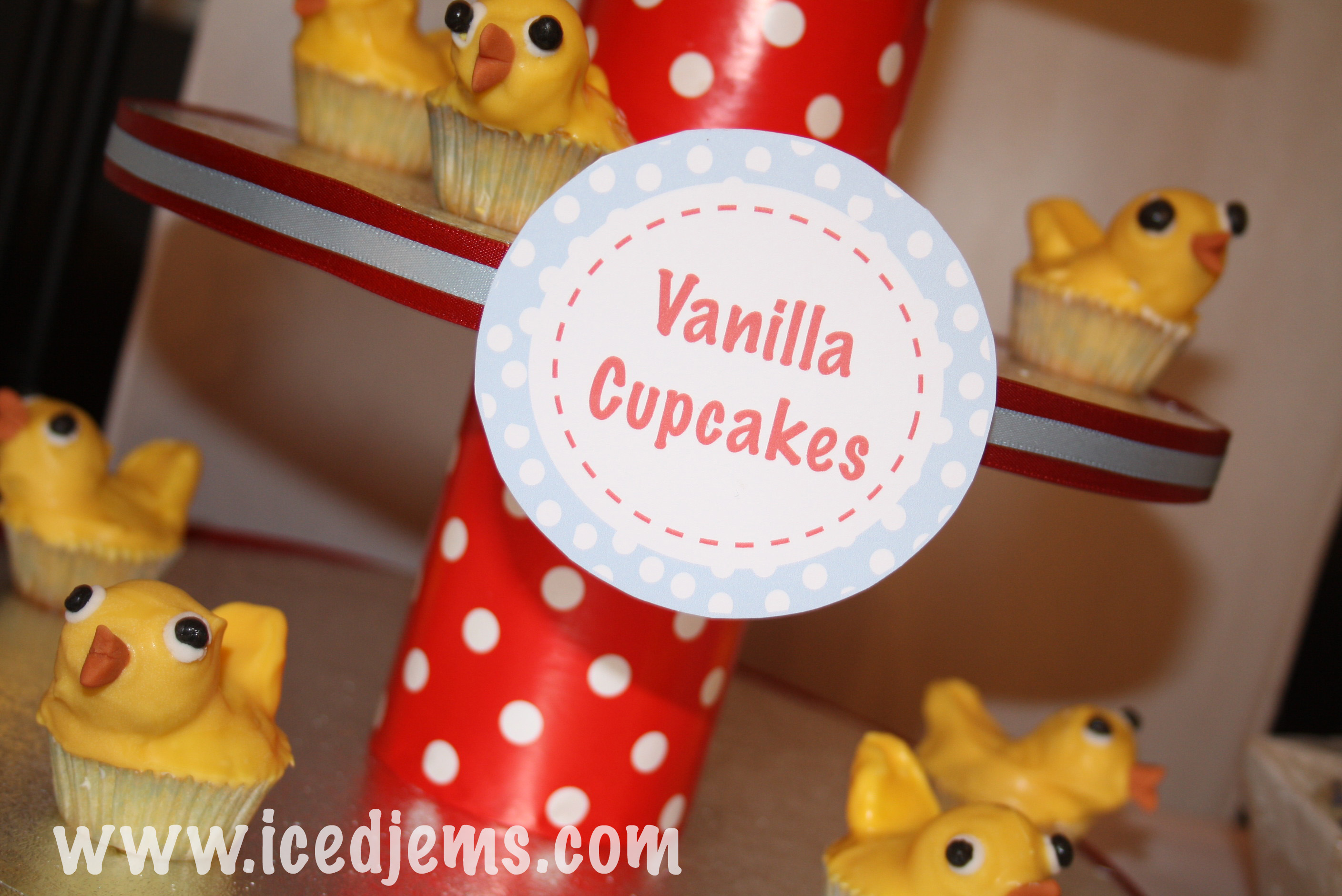 A close up of the rubber ducks!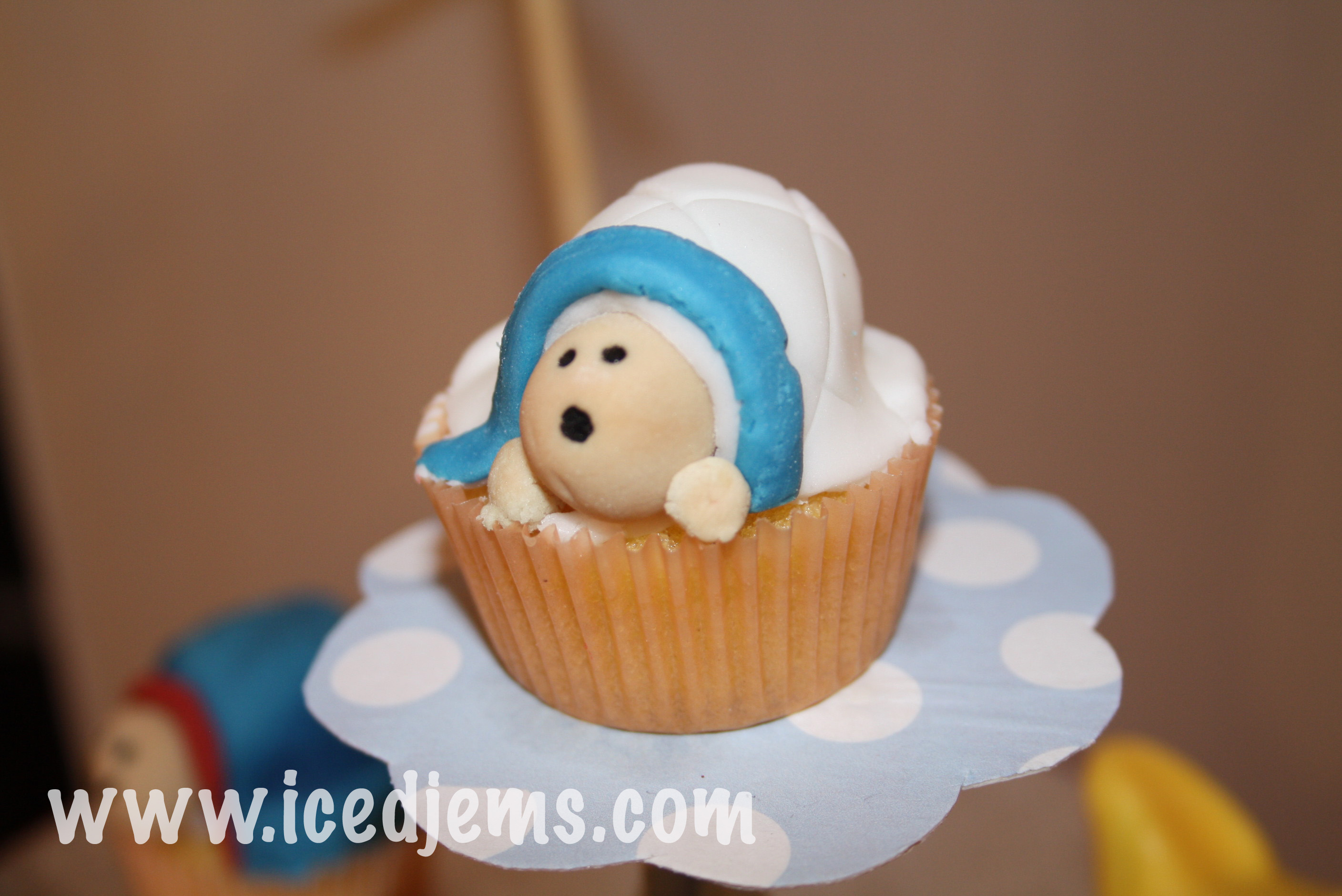 And a close up of one of the babies in blankets – I even designed the cupcake stand you can download it here.
The cookies were milk bottles, baby shoes and baby feet…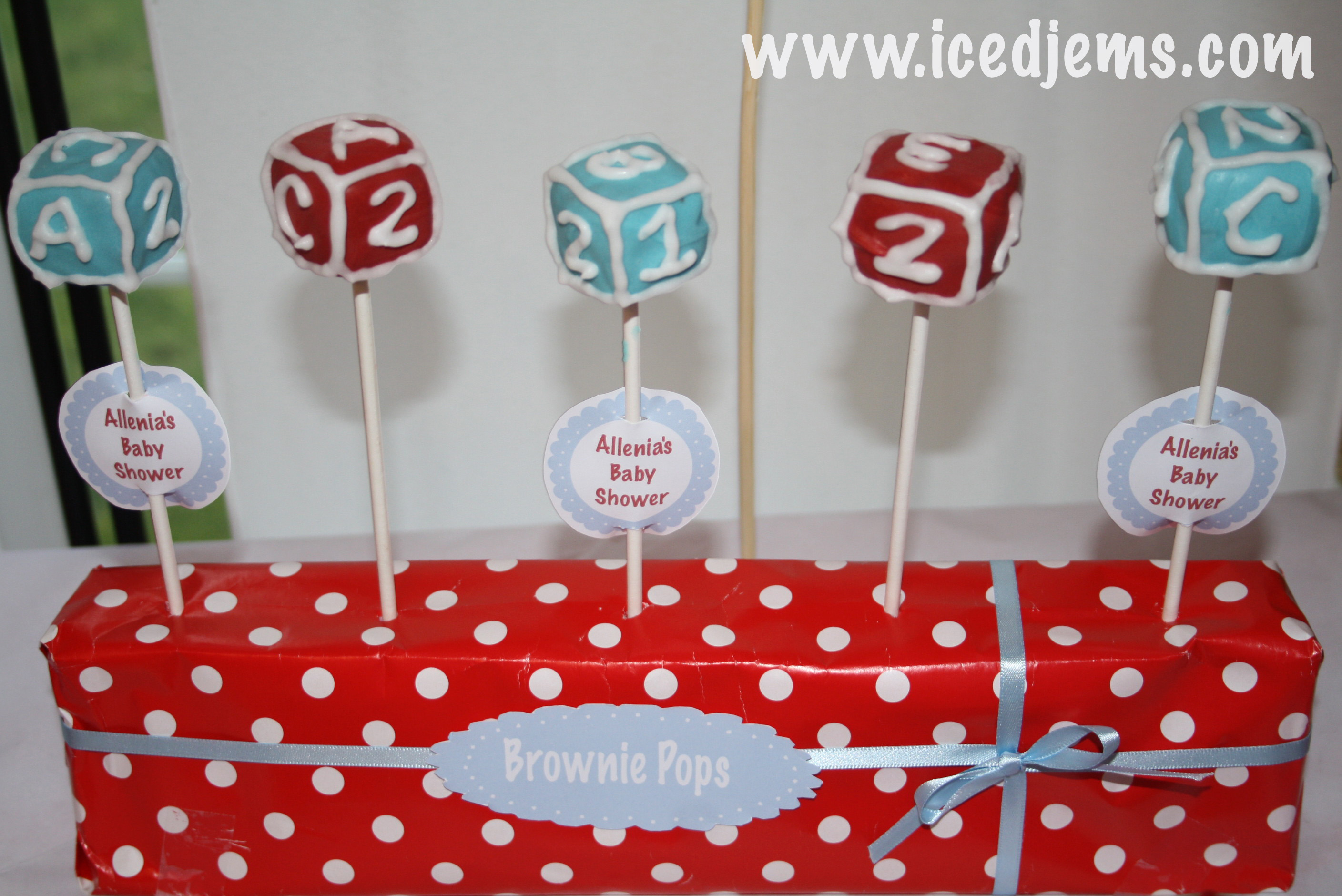 …And no dessert table would be complete without brownie pops, this time in the shape of Alphabet Blocks!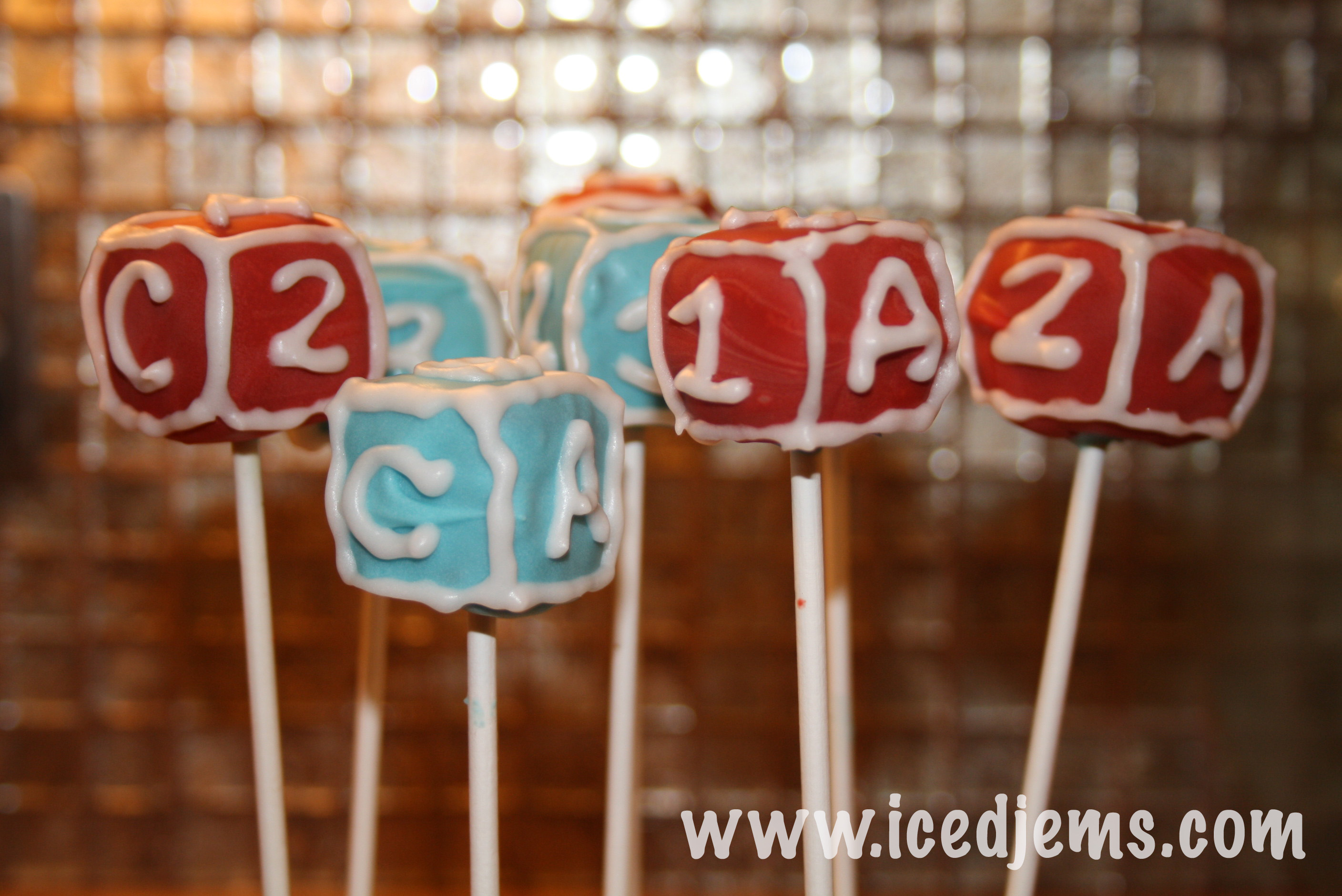 I just can't get enough of these! You can take a look at the full tutorial here.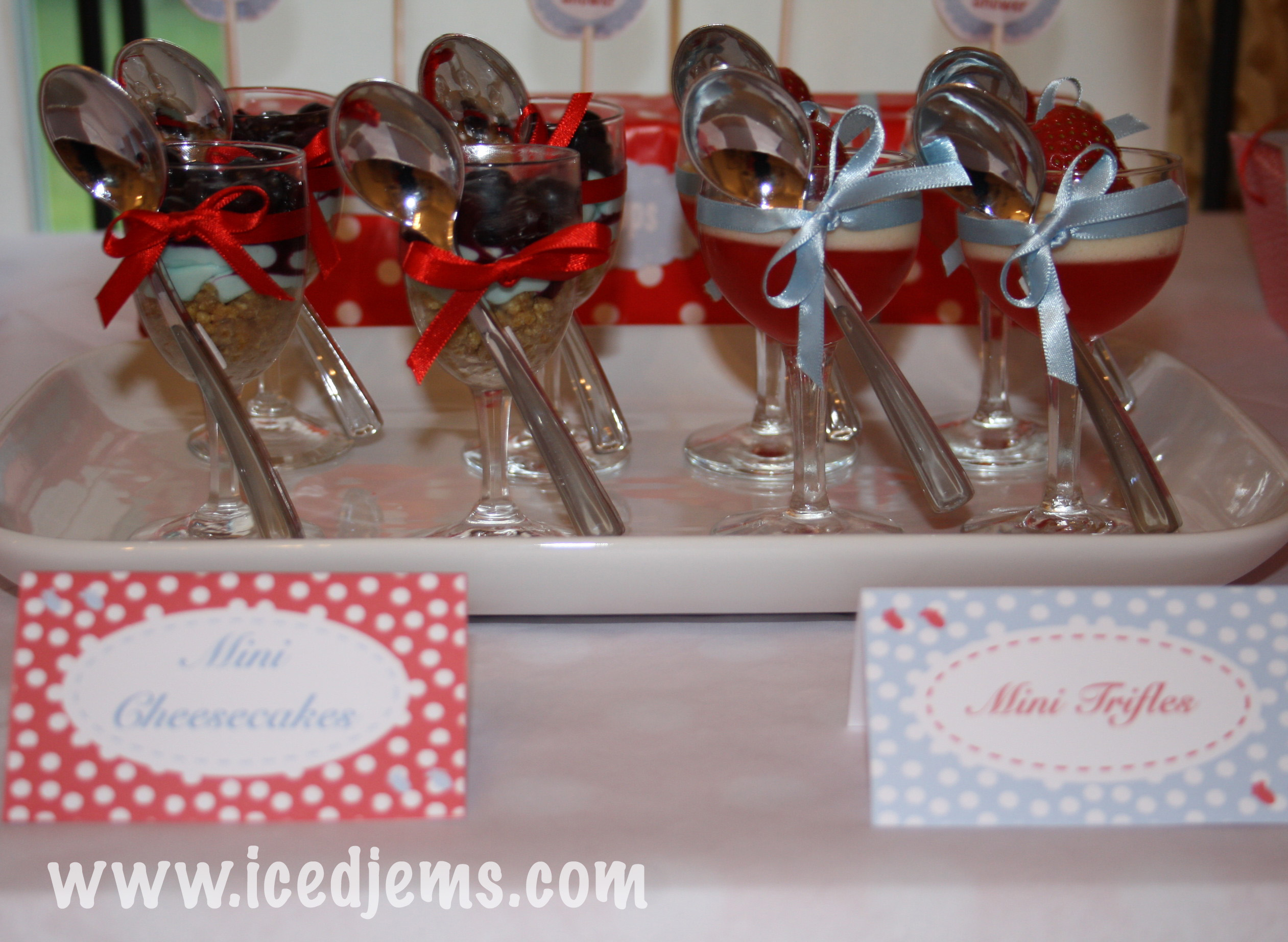 These mini pudding shots went down a storm, they were so simple but they look adorable.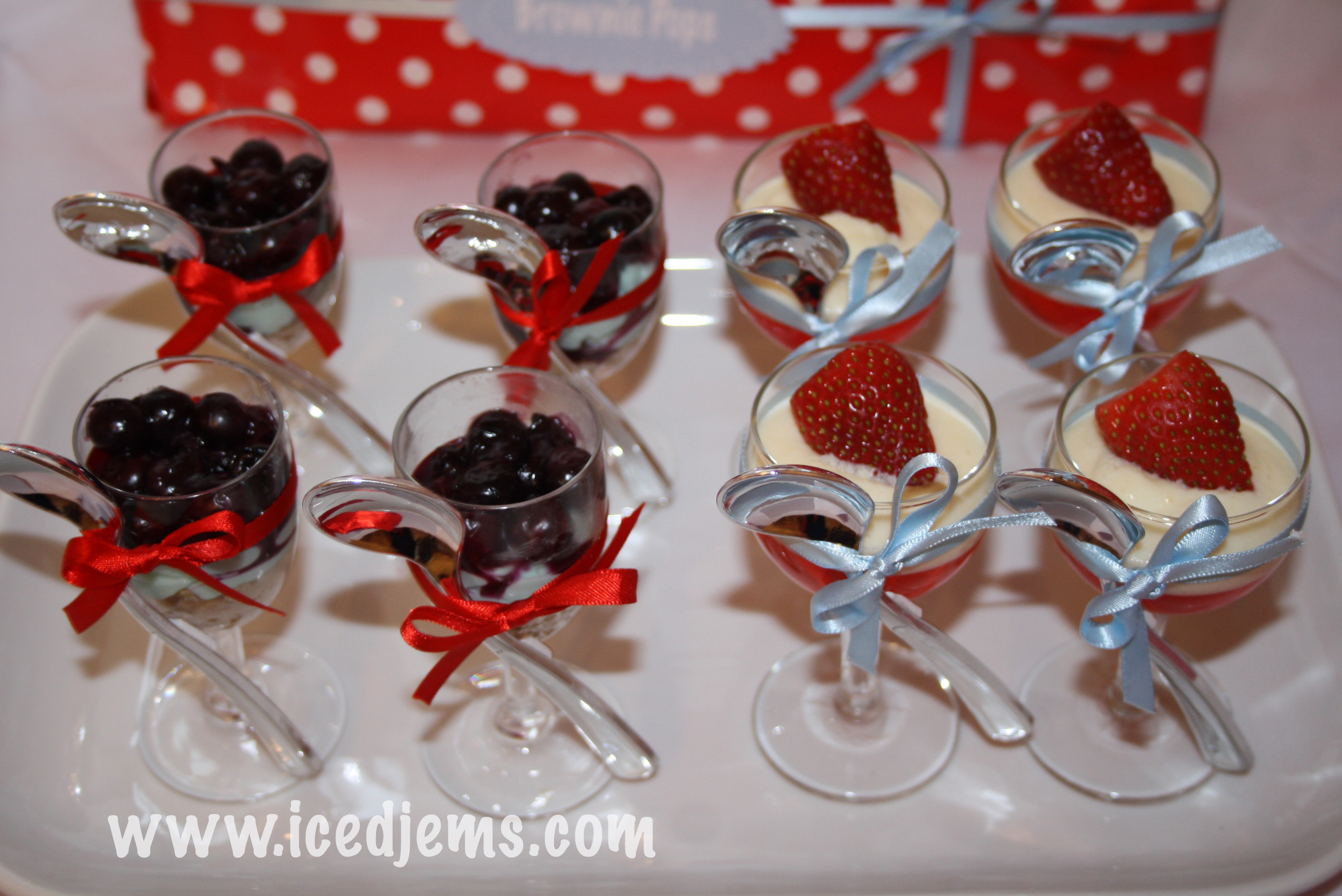 I went with Blueberry Cheesecake and Strawberry Trifles, which of course fitted in with the colour theme!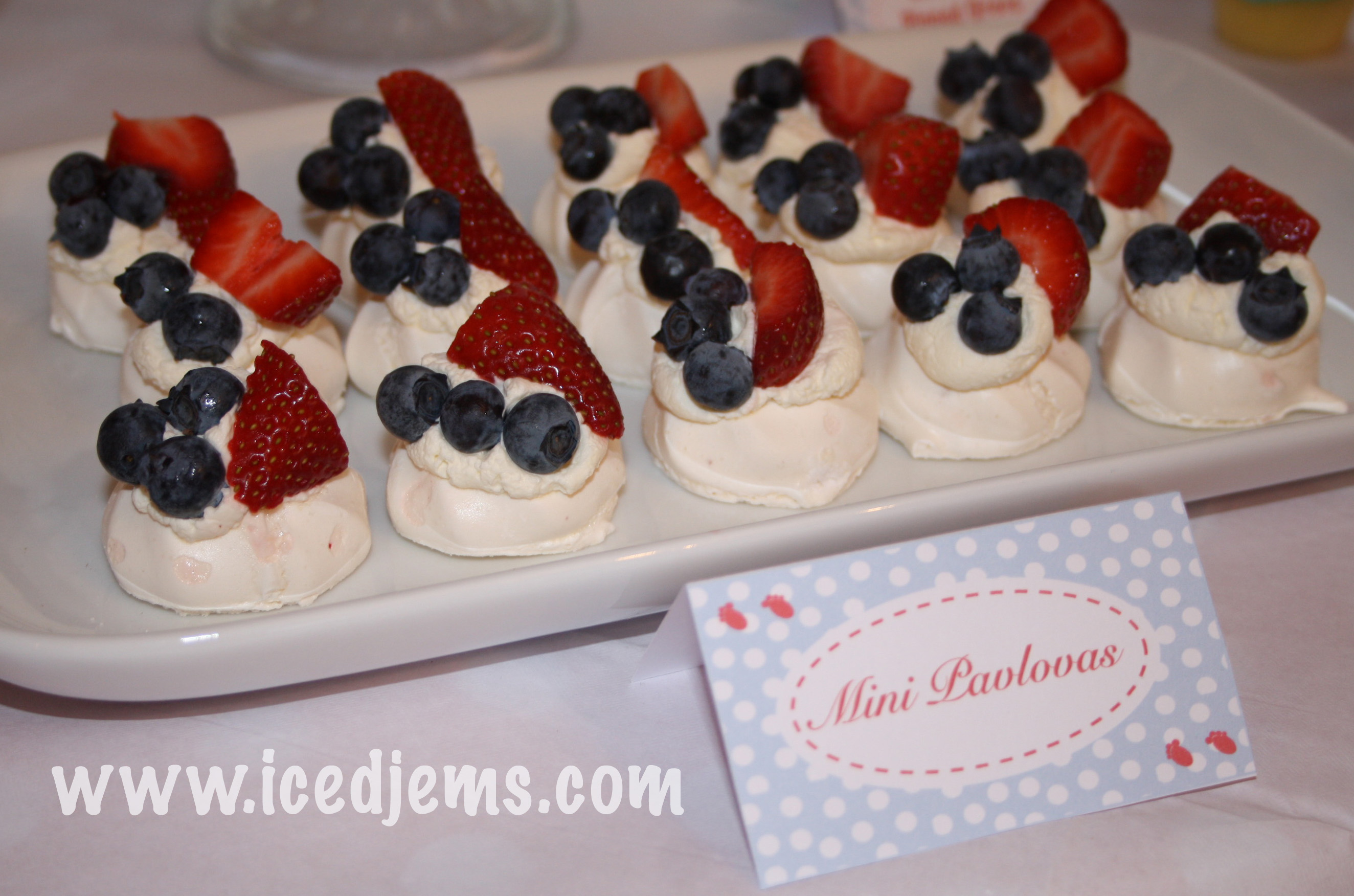 These were my favourite, the great thing about making everything miniature is that you get to try one of everything!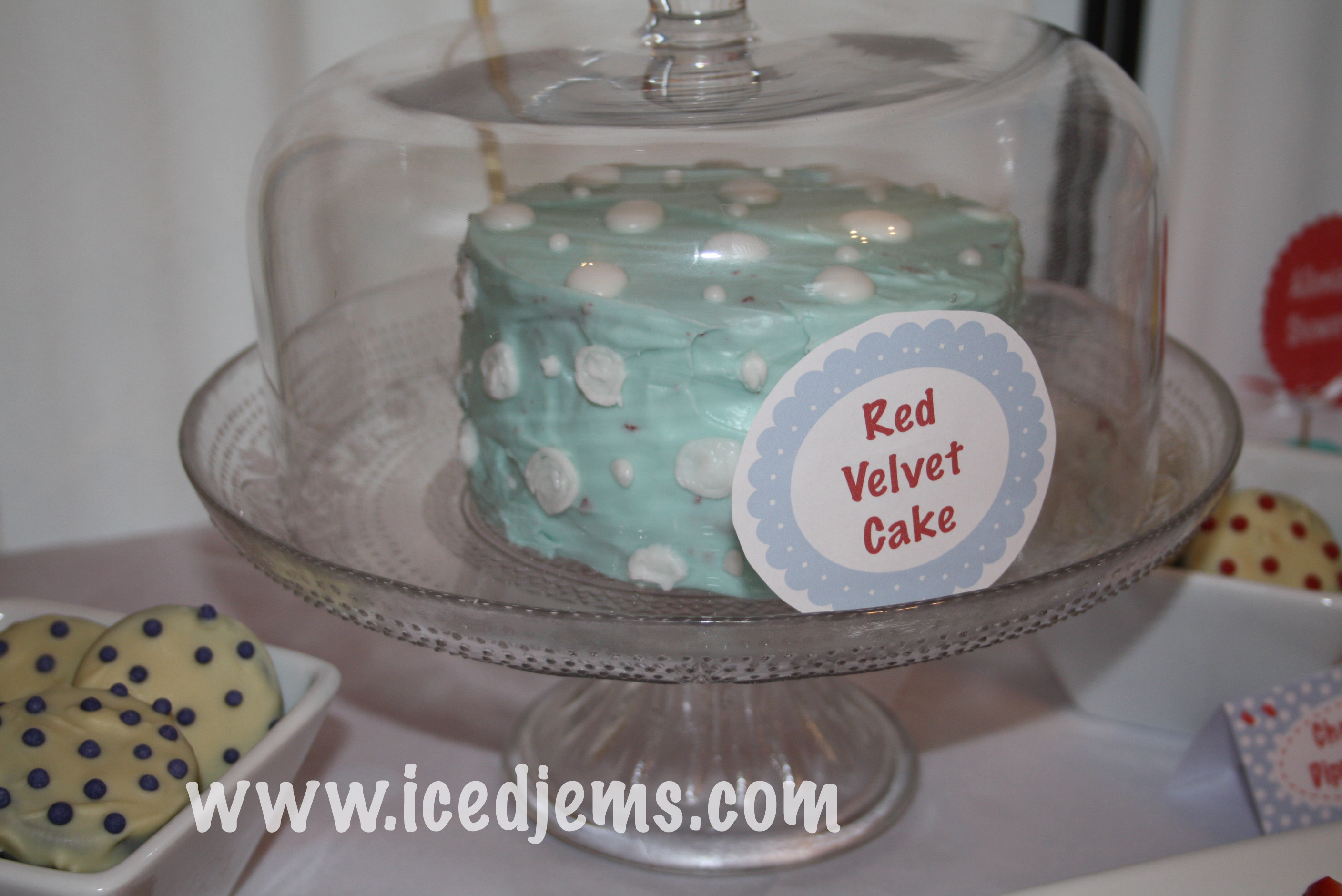 This was my first ever attempt at a Red Velvet Cake – but it was gone extremely quickly so I'm assuming it tasted good! The recipe for it is here.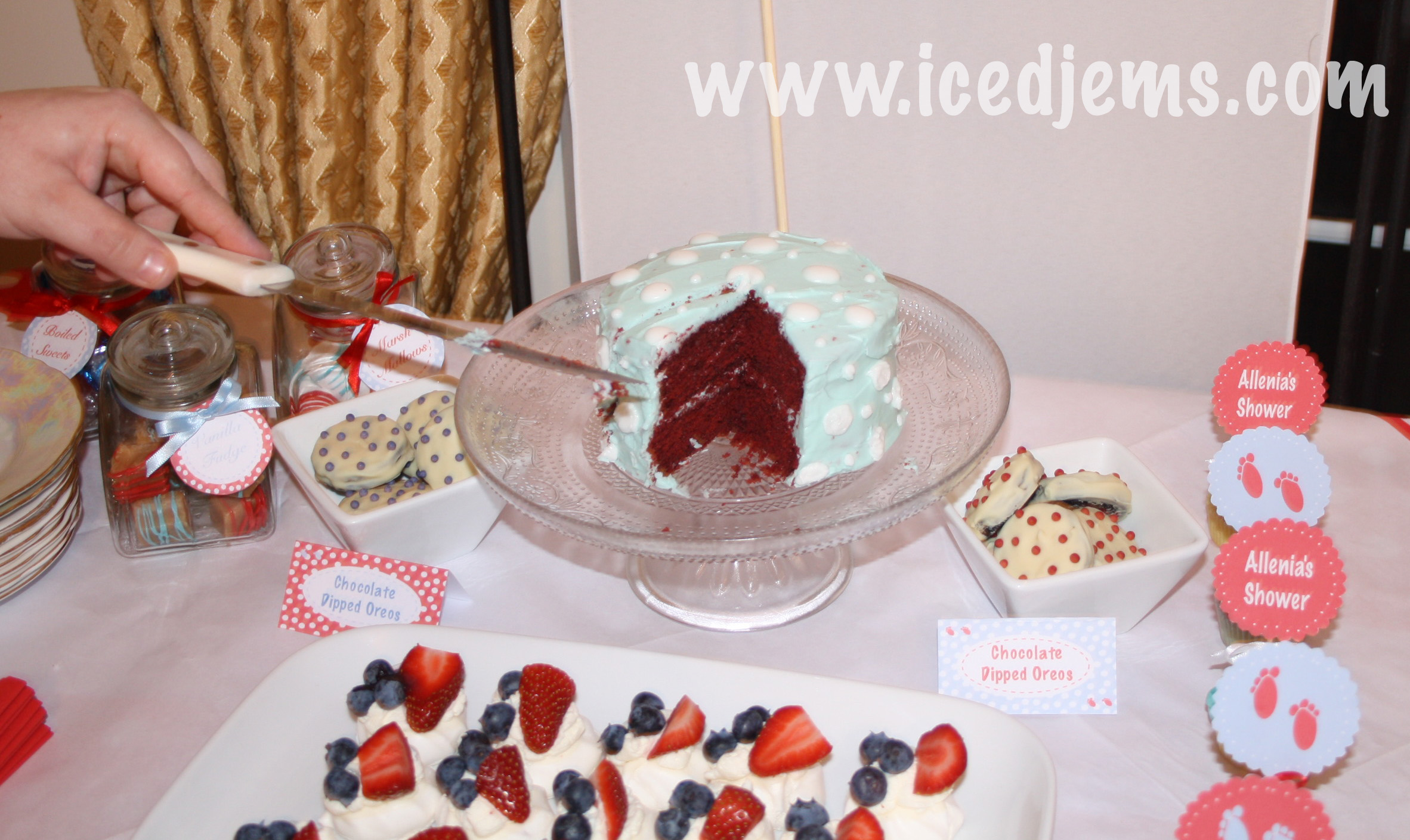 I was very happy with the colour!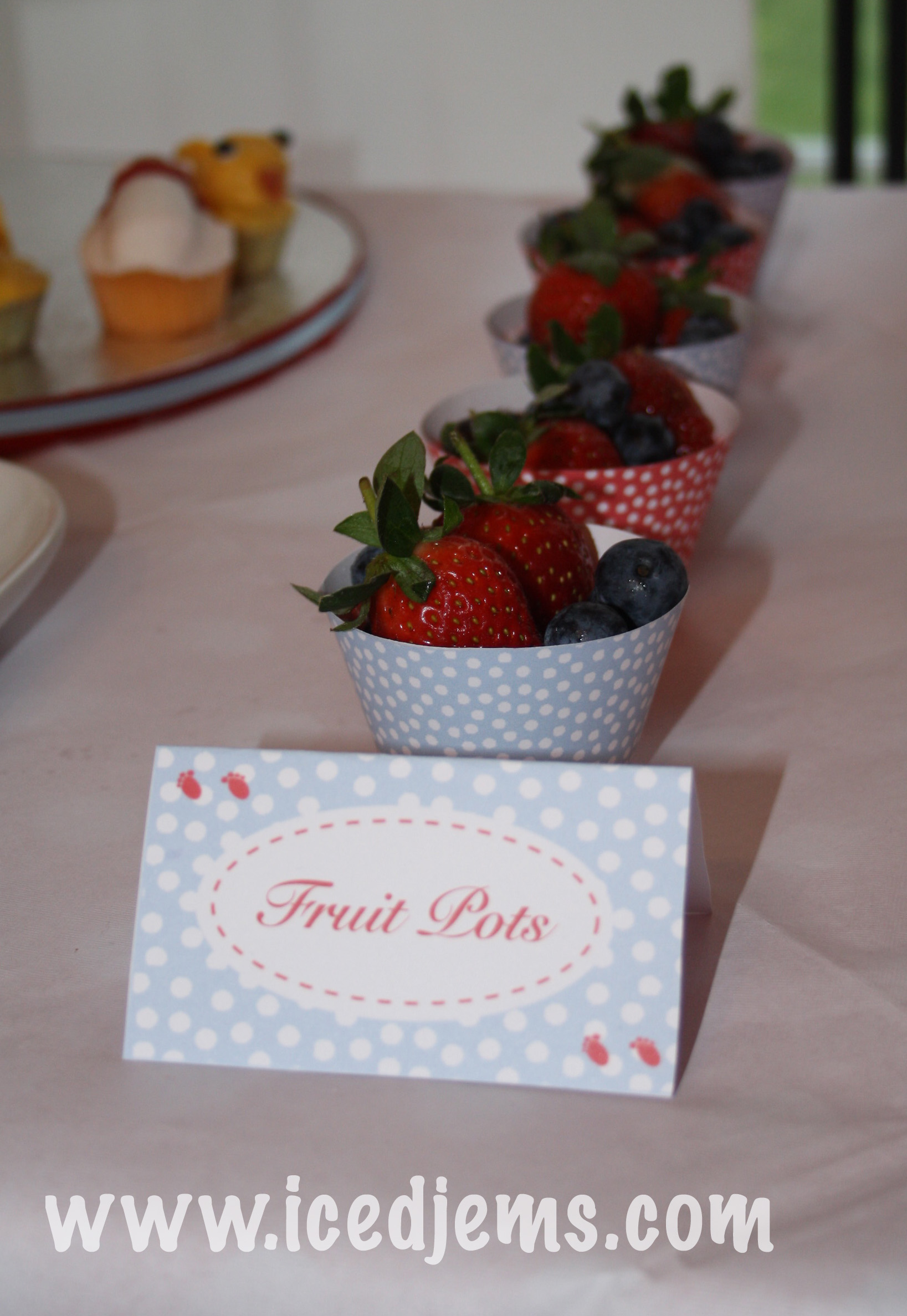 Not my usual style – healthy! But I figured since it was January there was probably quite a few people on diets!
I made the template for these cute favour boxes, you can download them here for your parties, the template fits onto an A4 page.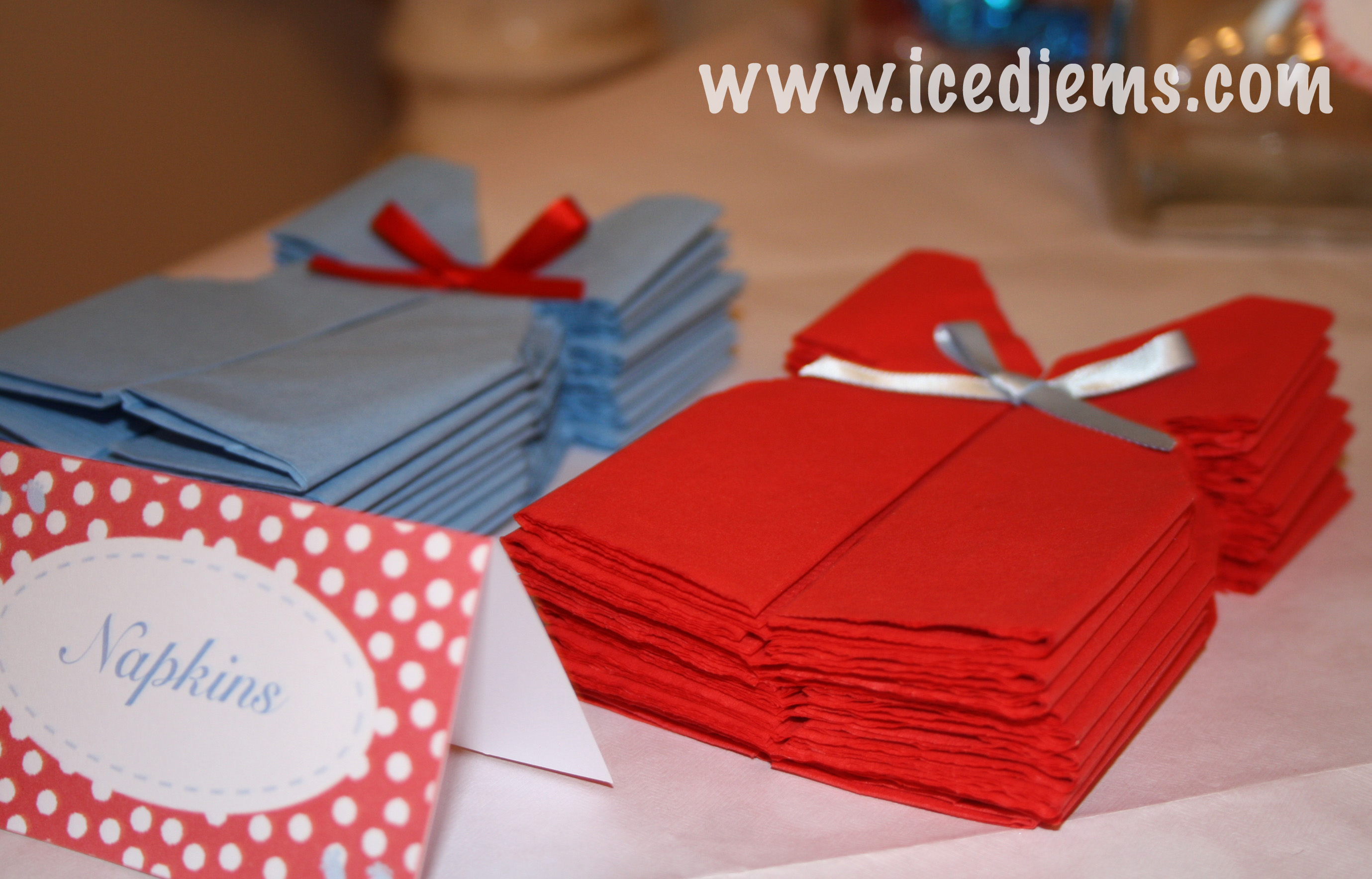 Napkins that look like Baby Clothes – I've done a cute tutorial for these, just click here!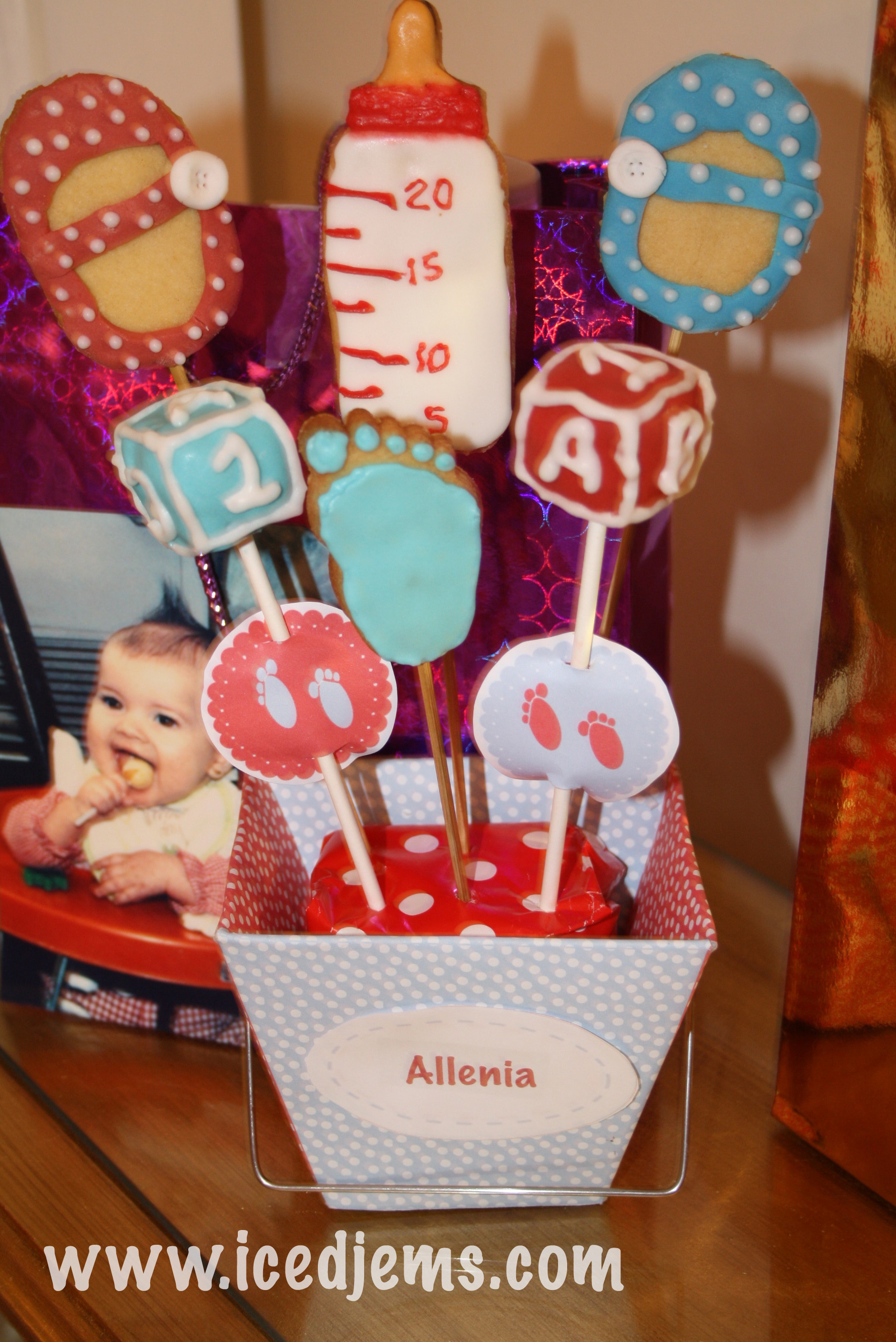 A present for the mommy to be – the best creations made into a Cookie Bouquet.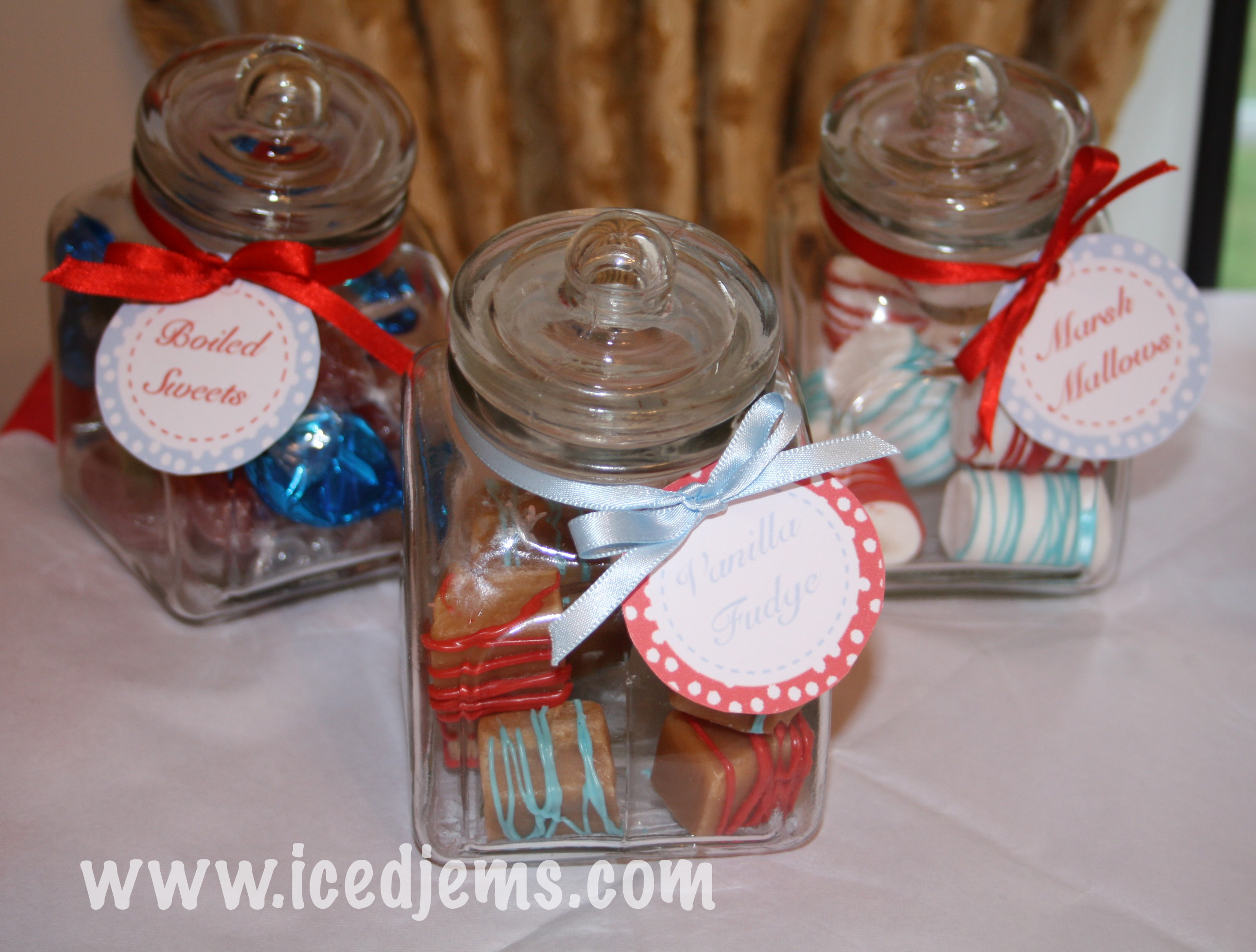 Simple fillers covered with Candy Melts to match!
I hope you liked! Now for the printables, to download any, just go this blog entry to get the PDF's.
I would love to see your pictures using the printables, send me an email at jemma@icedjems.com with the pictures (and a link to your blog or site if you have one) and they could be featured on the site.
Enjoy,
Jem x
[fblike layout="box_count" show_faces="false" action="like" font="trebuchet+ms" colorscheme="light"][tweet username="icedjemsltd" layout="horizontal"]