[fblike layout="box_count" show_faces="false" action="like" font="trebuchet+ms" colorscheme="light"][tweet username="icedjemsltd" layout="vertical"][stumbleupon layout="5″]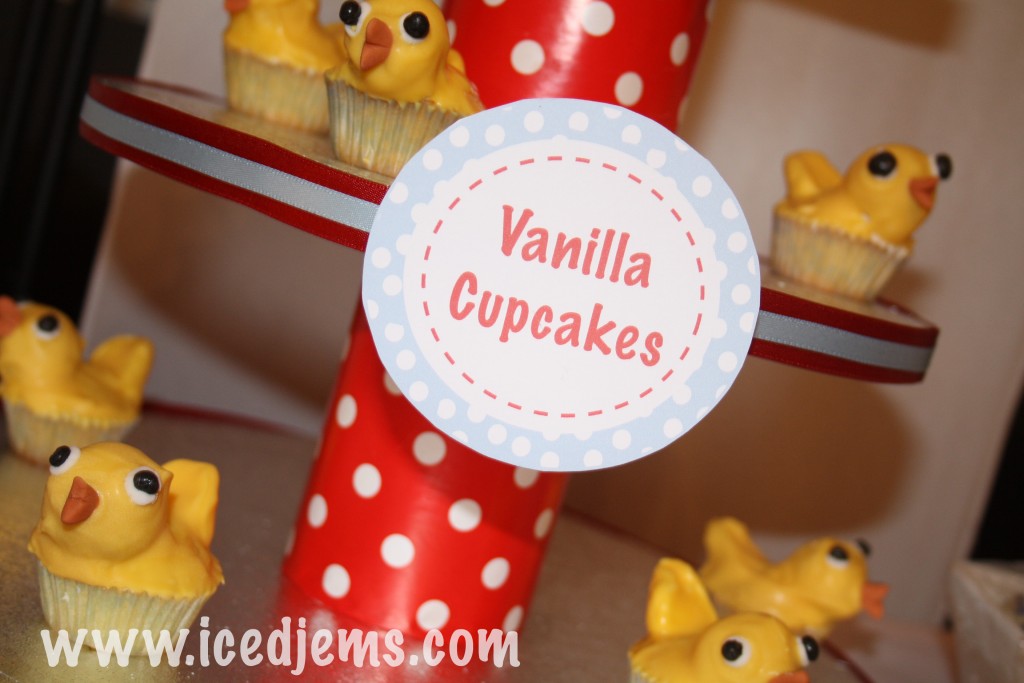 I promised I'd upload the Tutorial for my Rubber Duck Cupcakes as seen in my Baby Shower Post earlier this week, so here goes…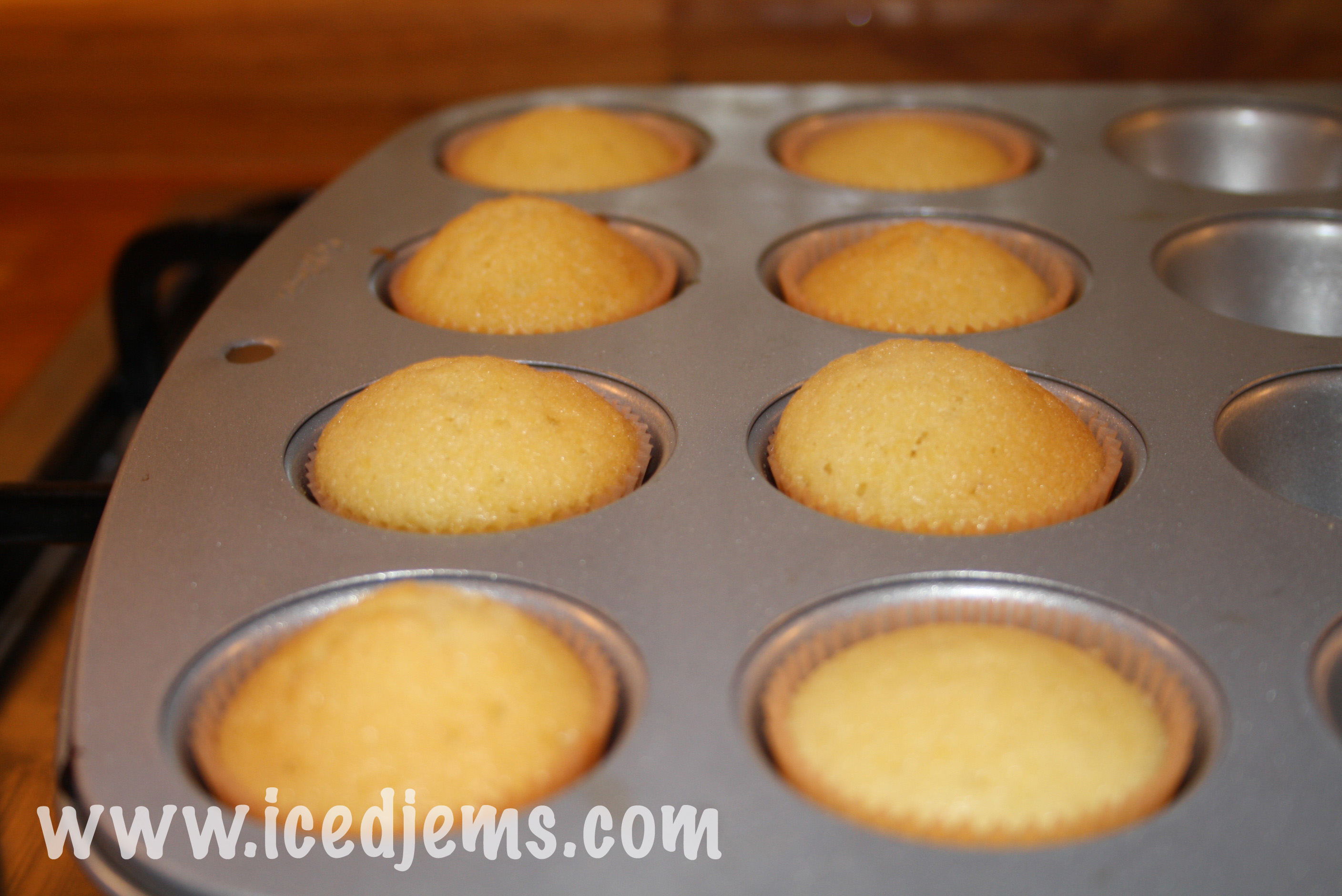 I guess this is obvious, but you will need some cupcakes! You will also need:
Cake Balls (1 per duck) – this is just cake crumbs mixed with butter icing rolled into balls, or you could use a donut hole!
Marshmallows (1 Marshmallows for every 2 ducks)
Fondant Icing – for the beaks and eyes, but you could easily substitute this for royal icing, or sweets!
Candy Melts – to coat the ducks and stick on the heads and tails, again you could replace this with either Royal Icing or melted butter icing!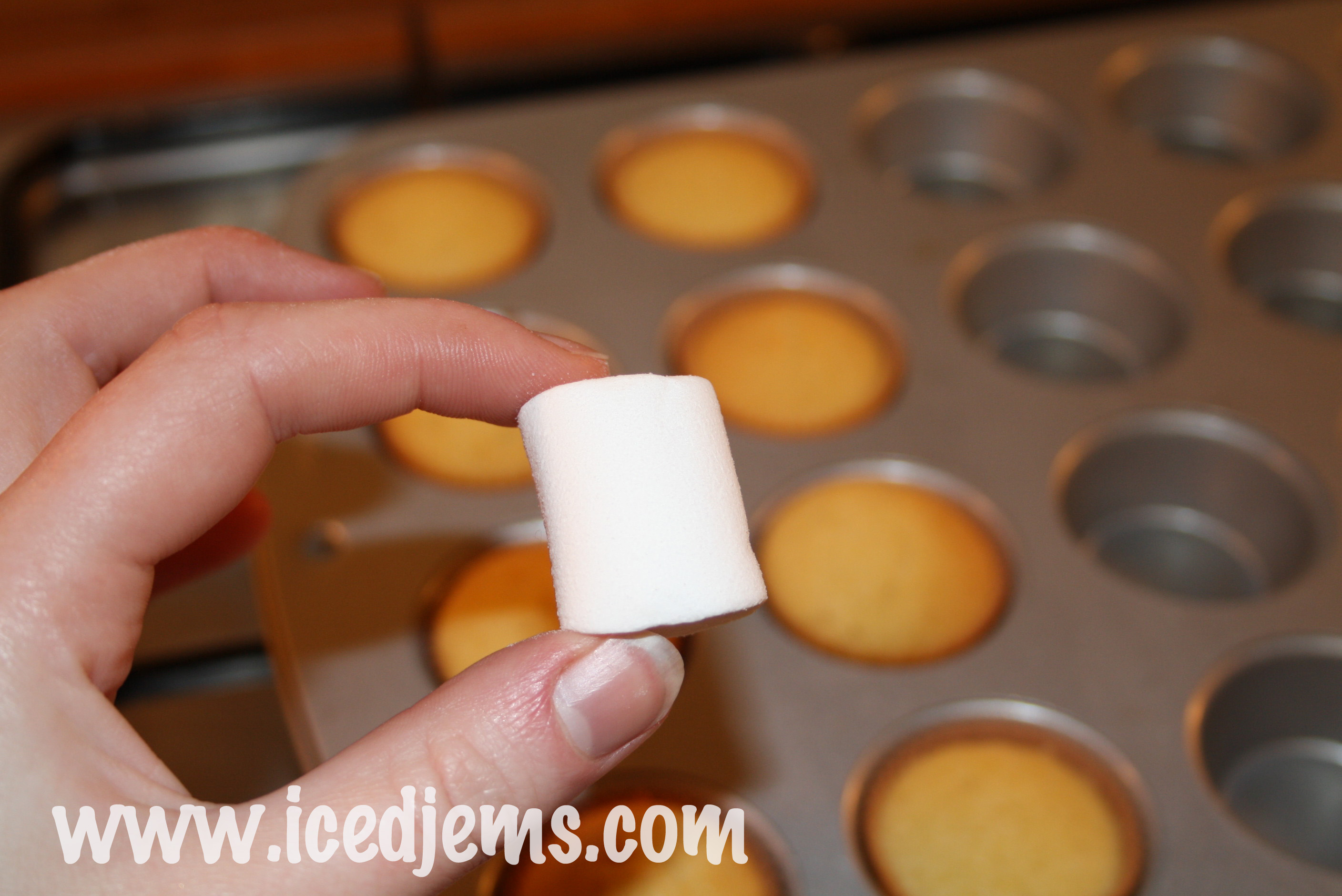 So grab a marshmallow…
…and cut it in half diagonally.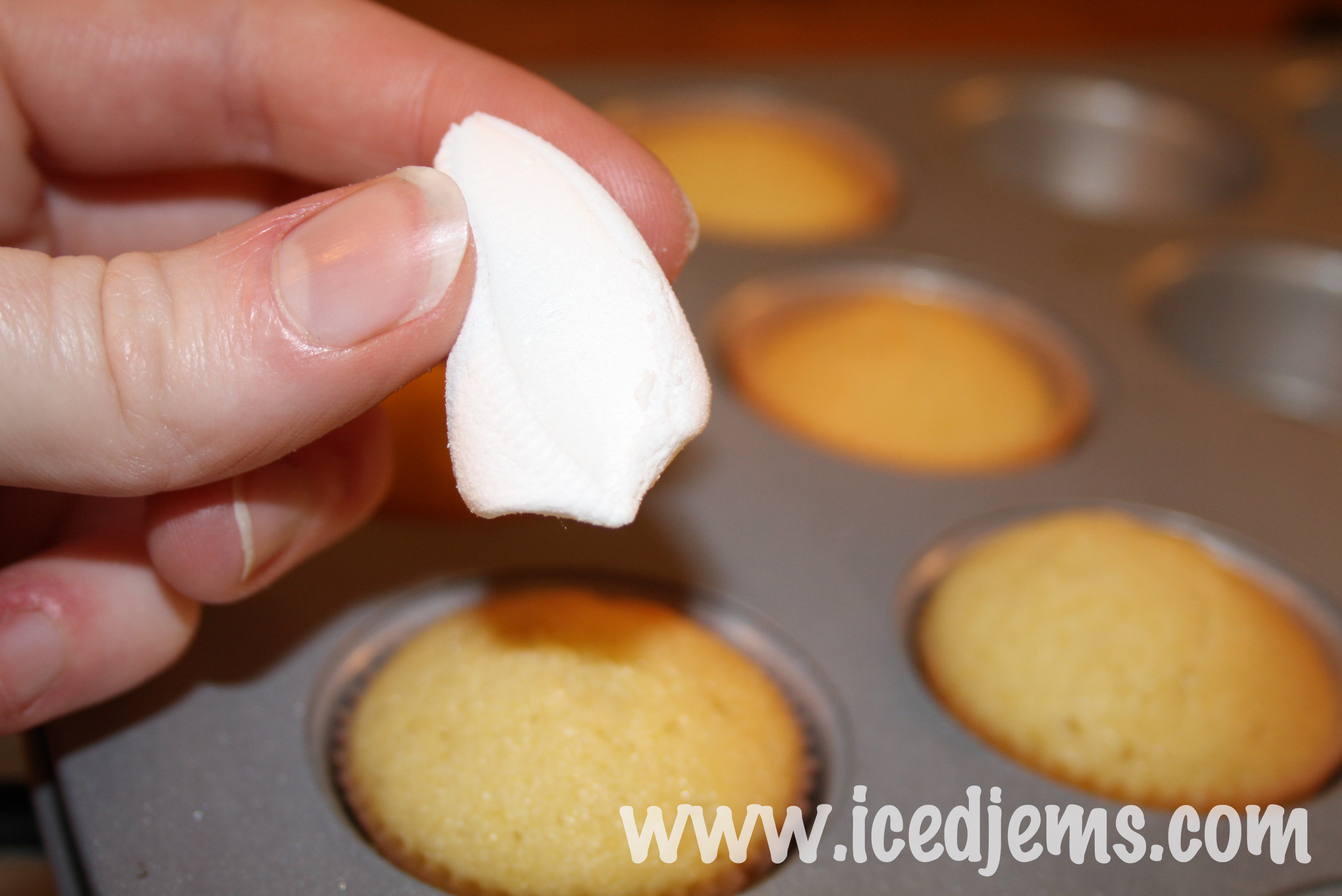 And this is going to be the tail for your cupcake ducks!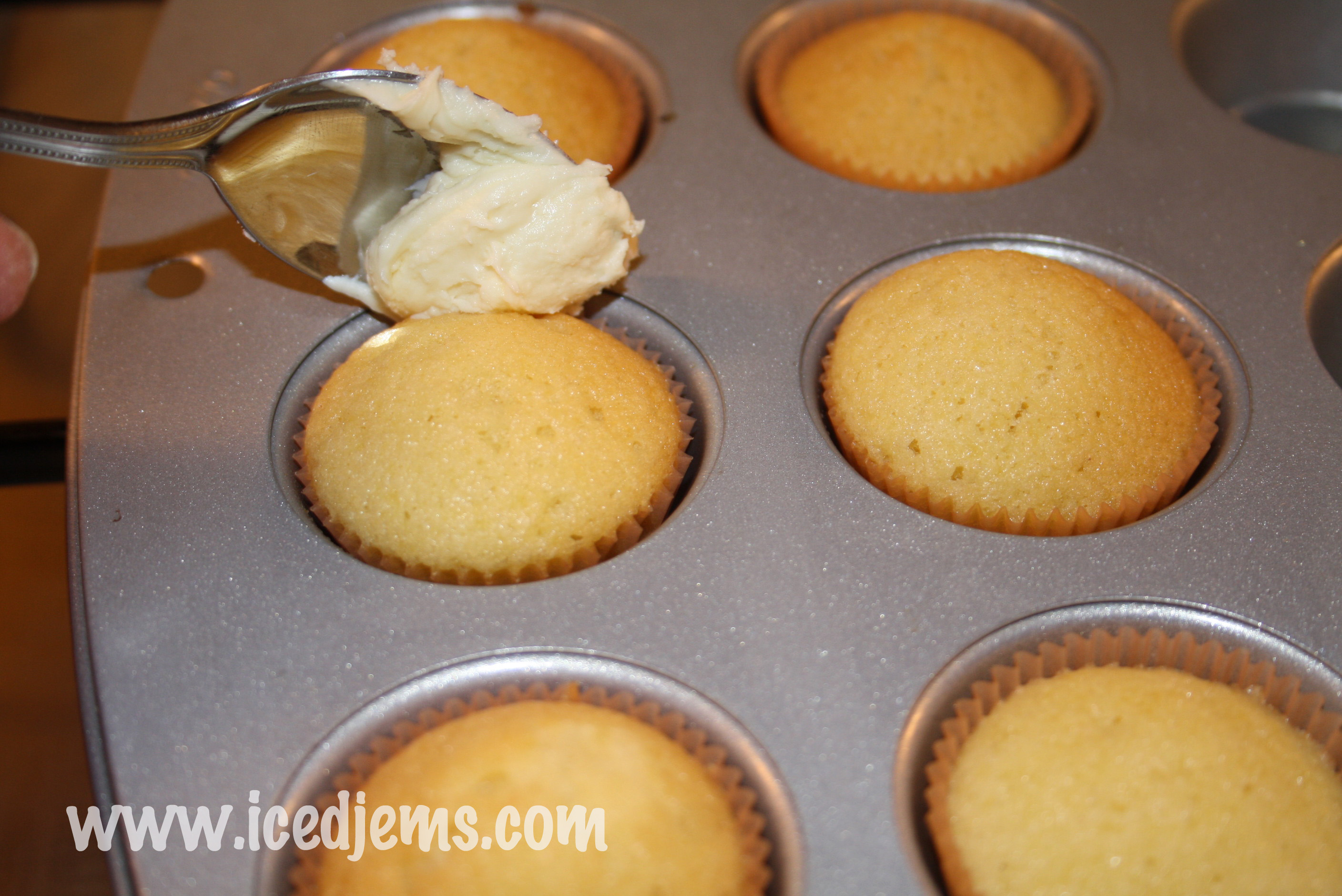 Dab on a little butter icing (or candy melts, or royal icing if you prefer).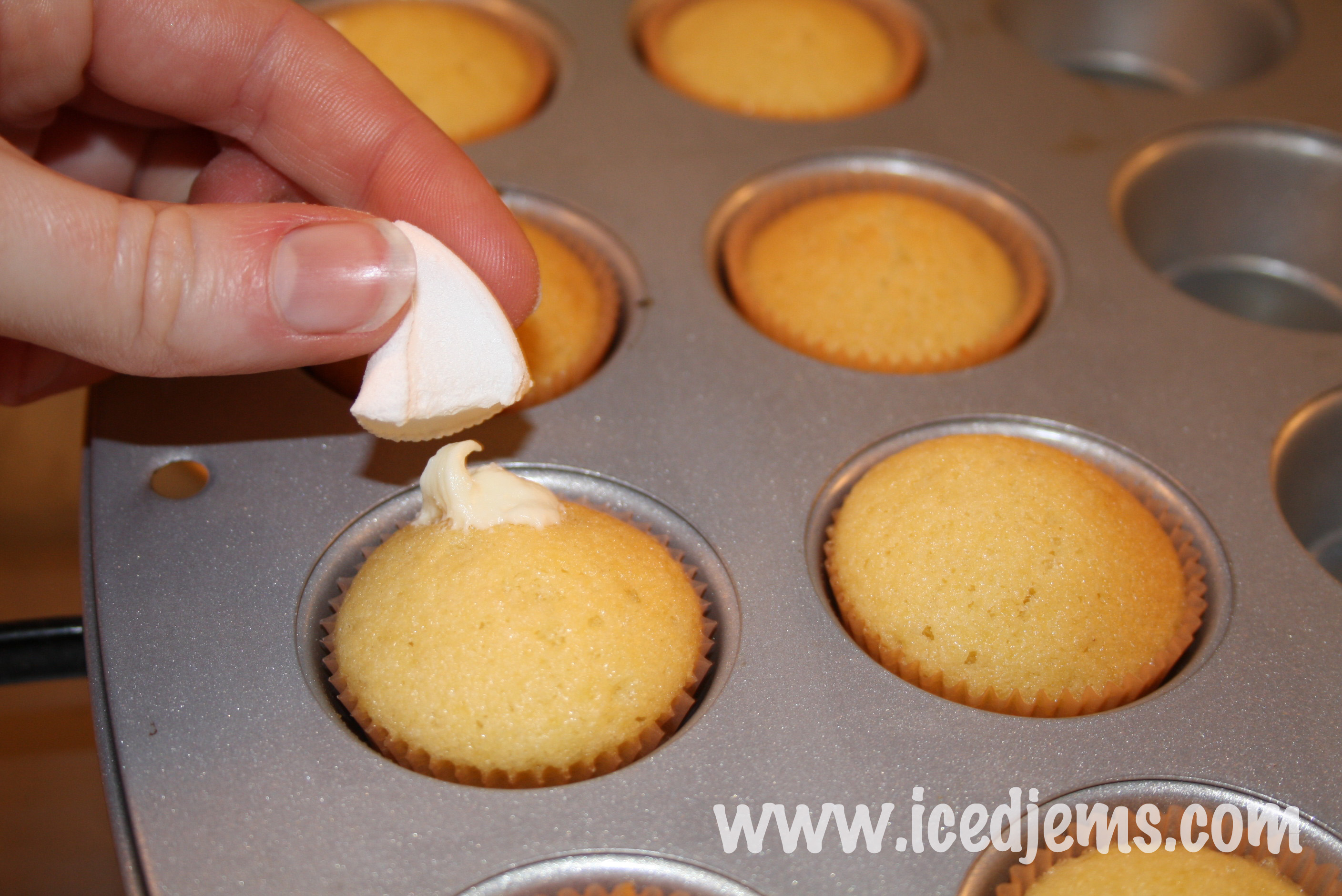 Then stick on your tail!
Then another dab of butter icing to stick on the cake ball head!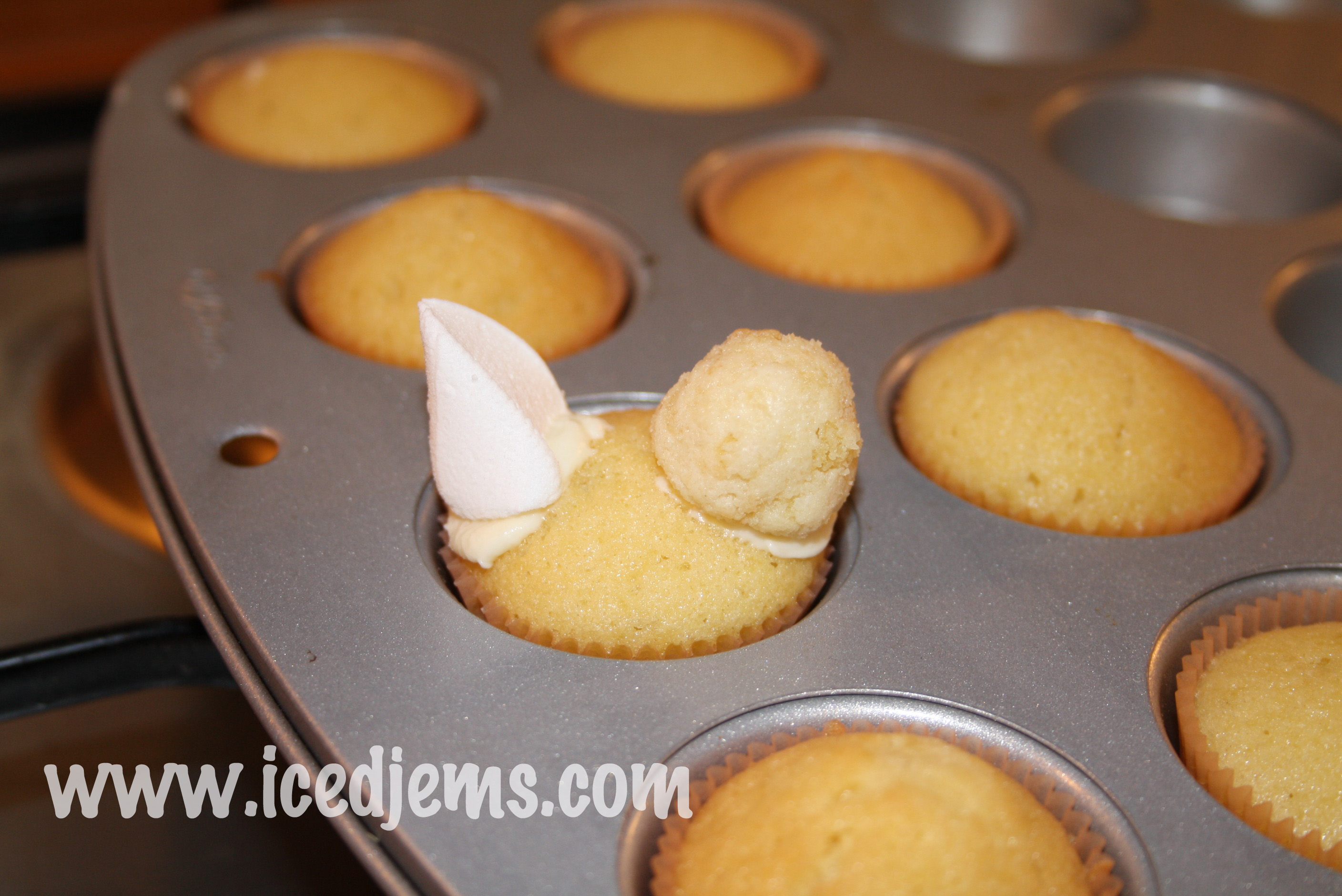 And it should look like this by now, can you see the Duck resemblance yet?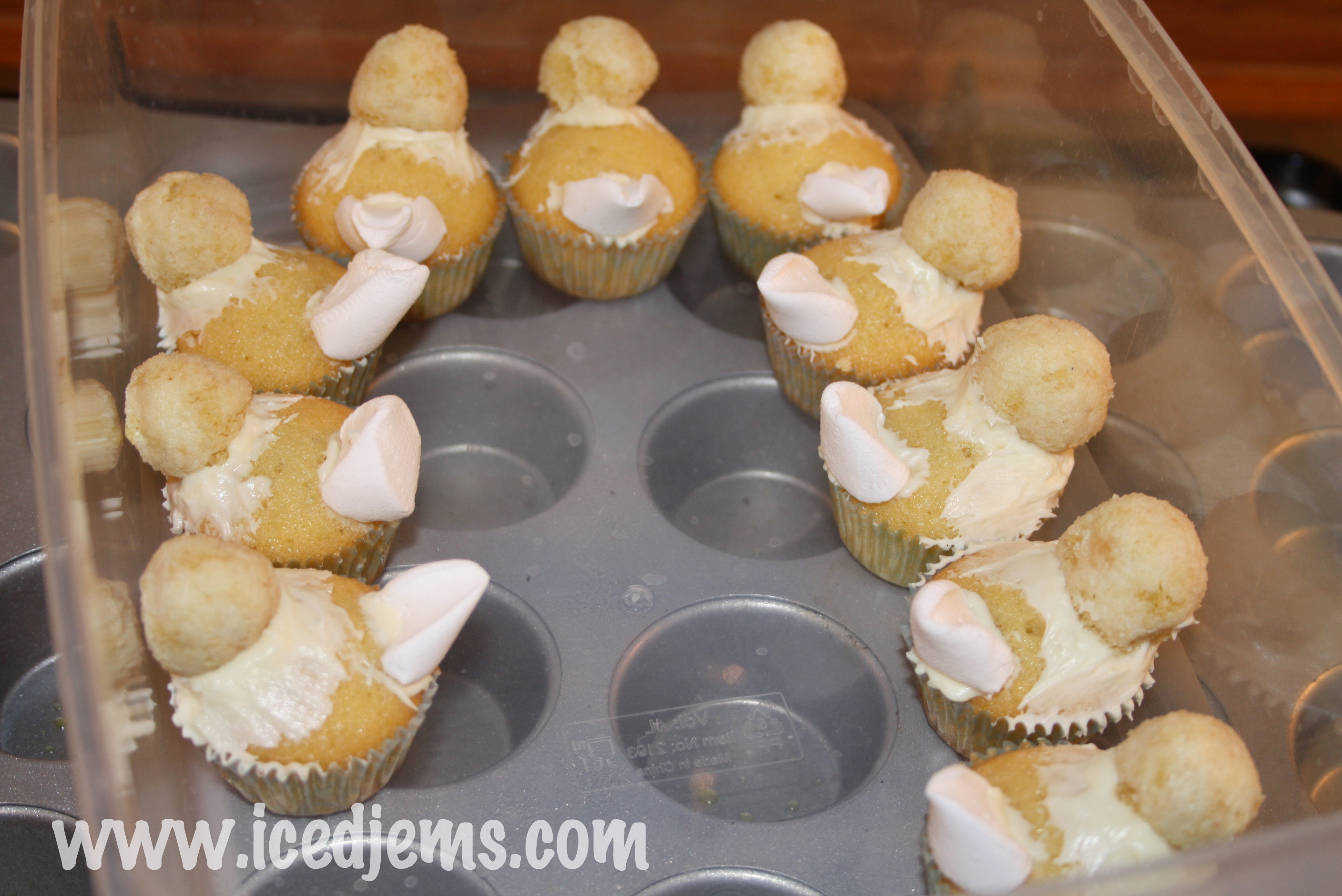 Once they're all done, you will need to pop them in the freezer for about 15-20 mins – this will ensure the heads and tails don't fall off when you dip then in the melted coating!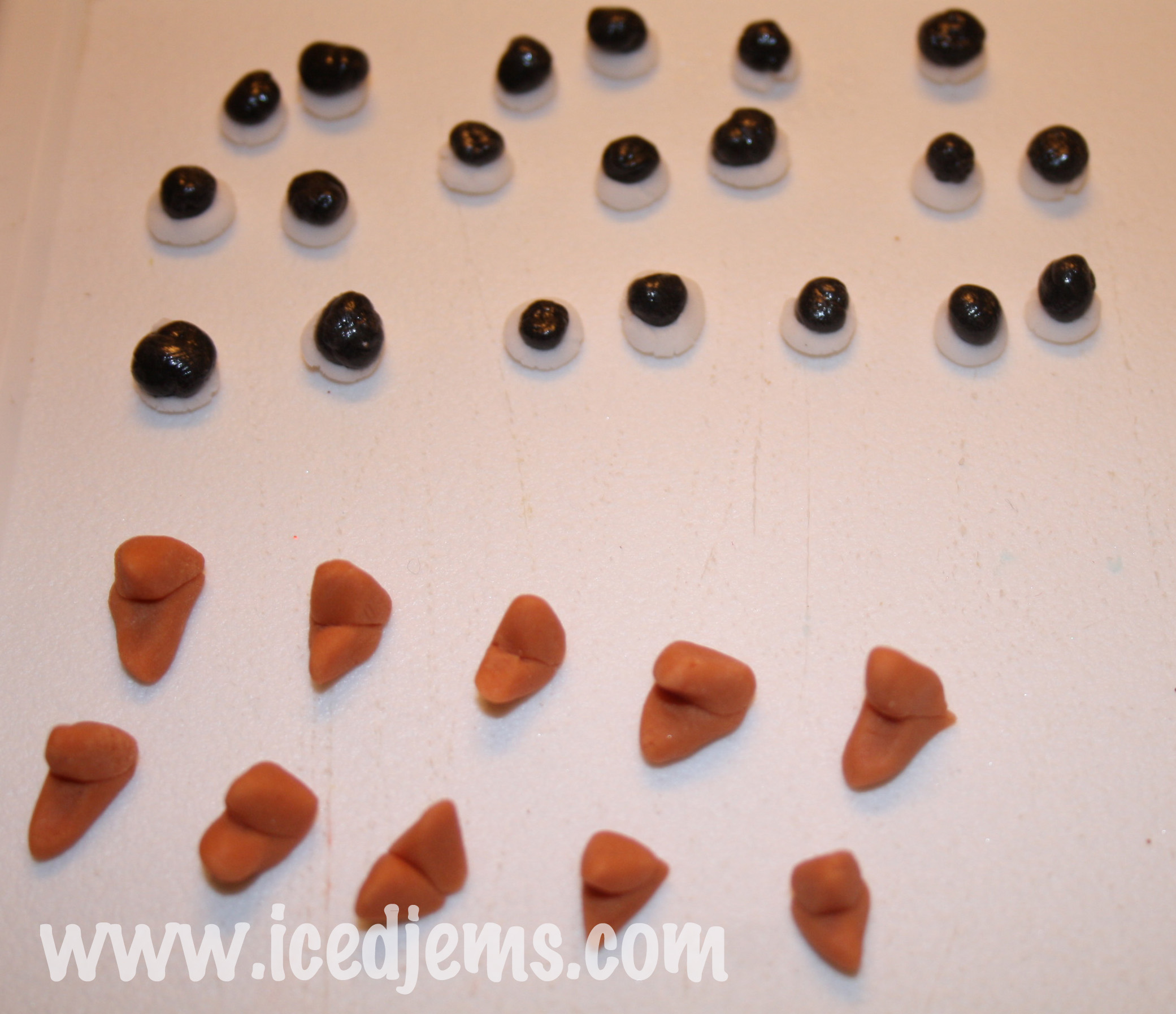 While your cakes are in the freezer, set to work on the eyes beaks! I made mine from fondant icing as its easy to work with – but you could use chewy sweets or royal icing instead.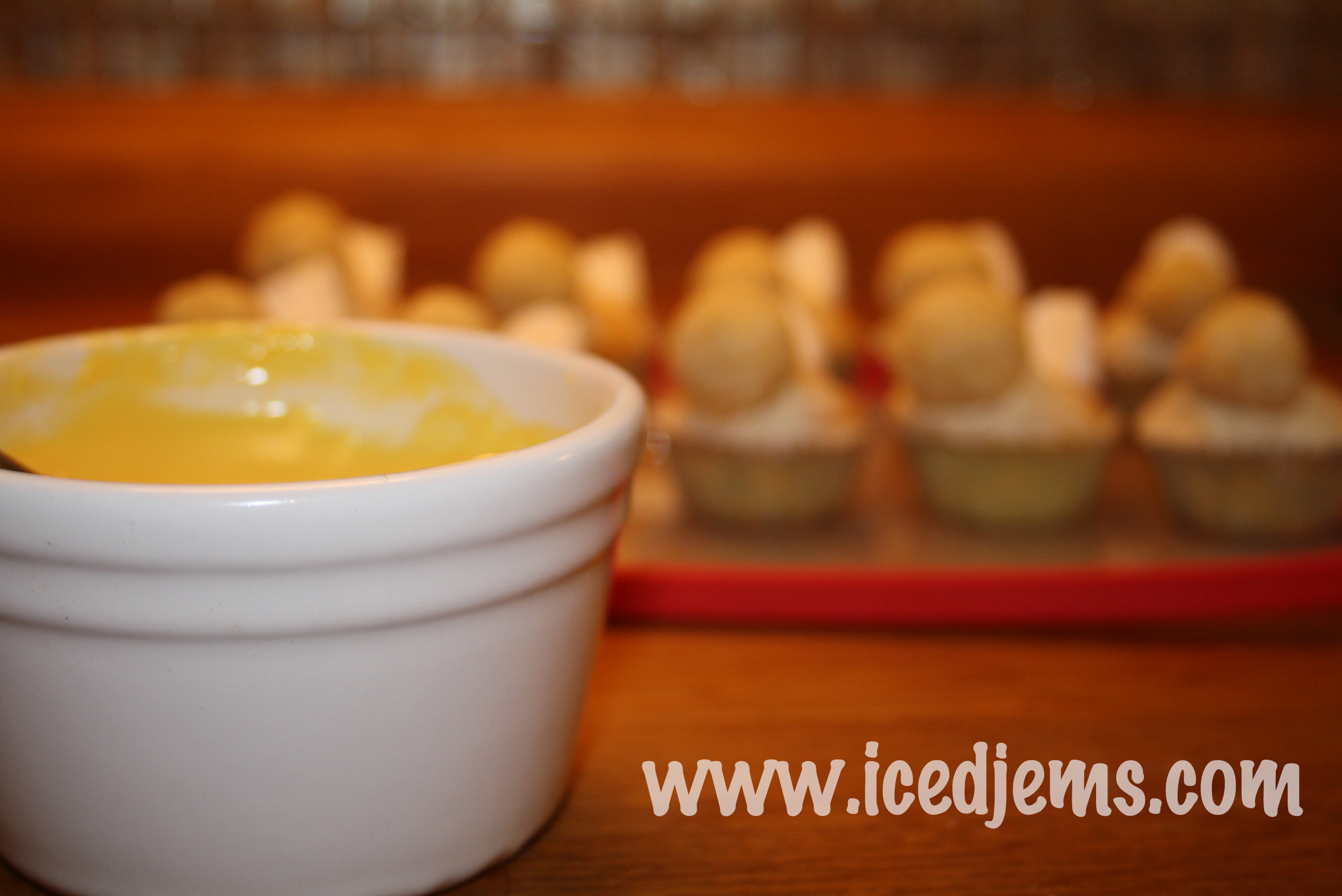 Now for the fun part, the dipping! Go and grab those rubber ducks from the freezer.
Melt your candy melts (or butter icing) until you get a nice dropping consistency…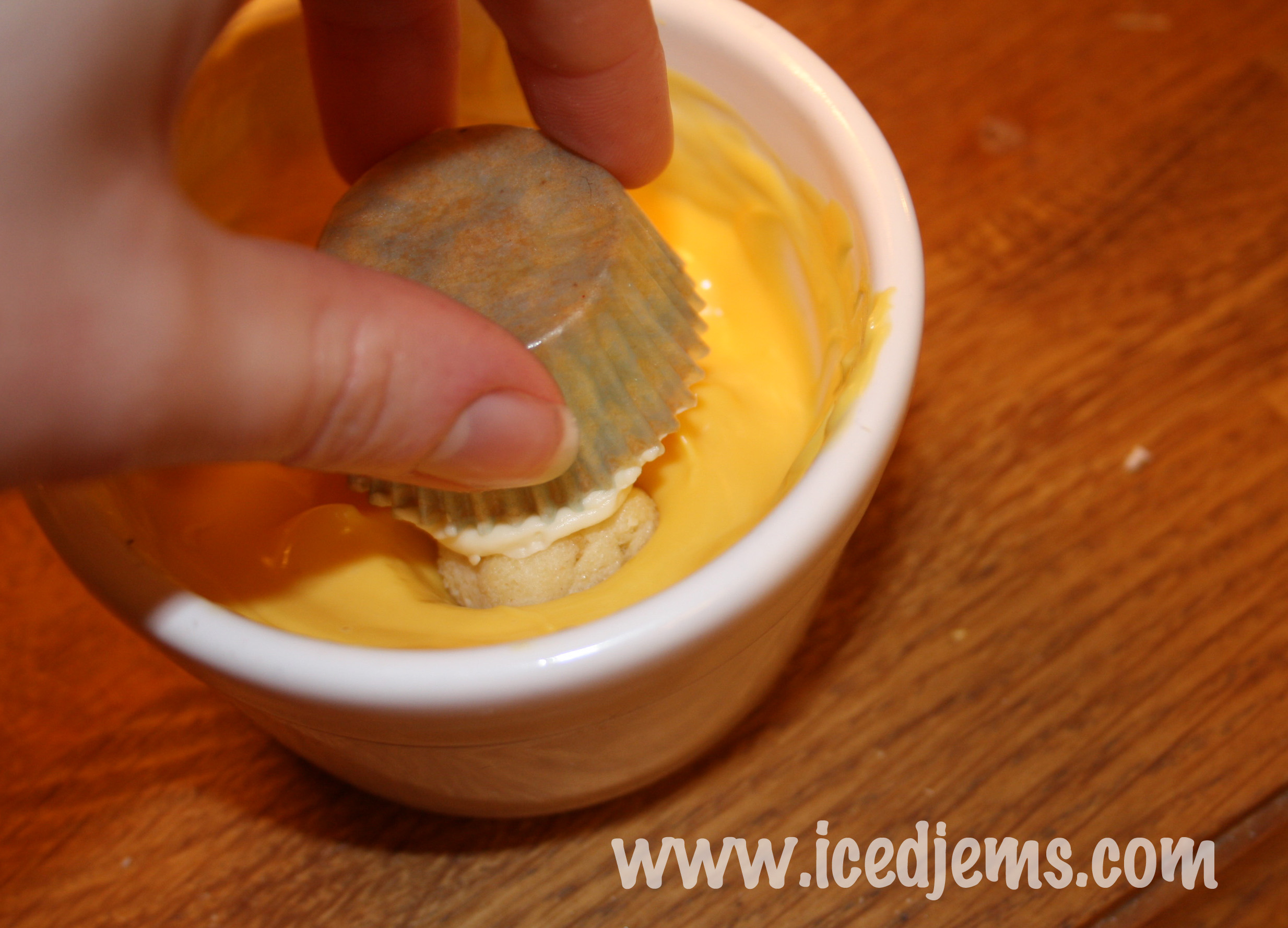 …and dunk away! You might need to shake the cake a little to remove any excess.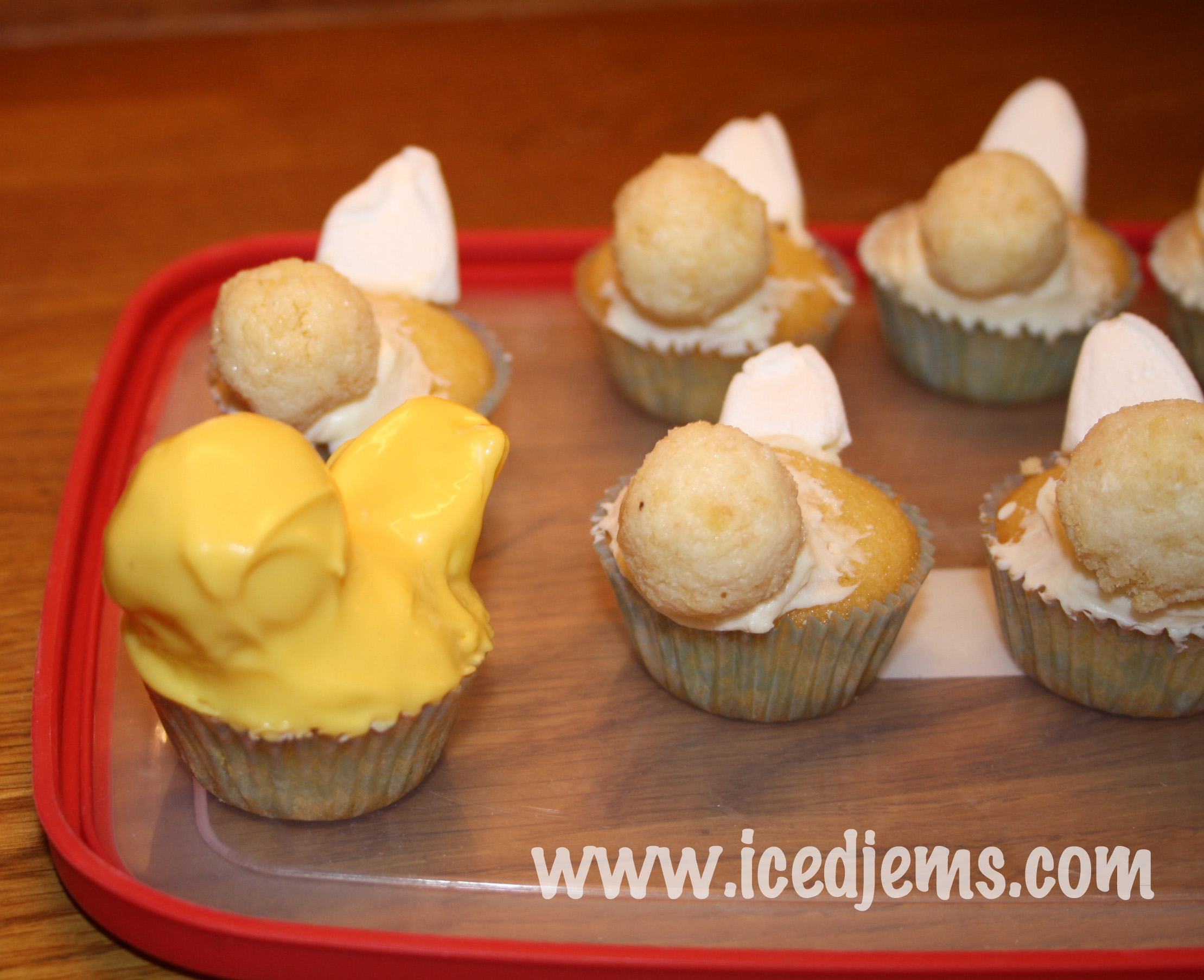 Now set him down (I don't why I'm referring to him as a he, he just seems more real now he's yellow) and grab a pair of eyes and a beak.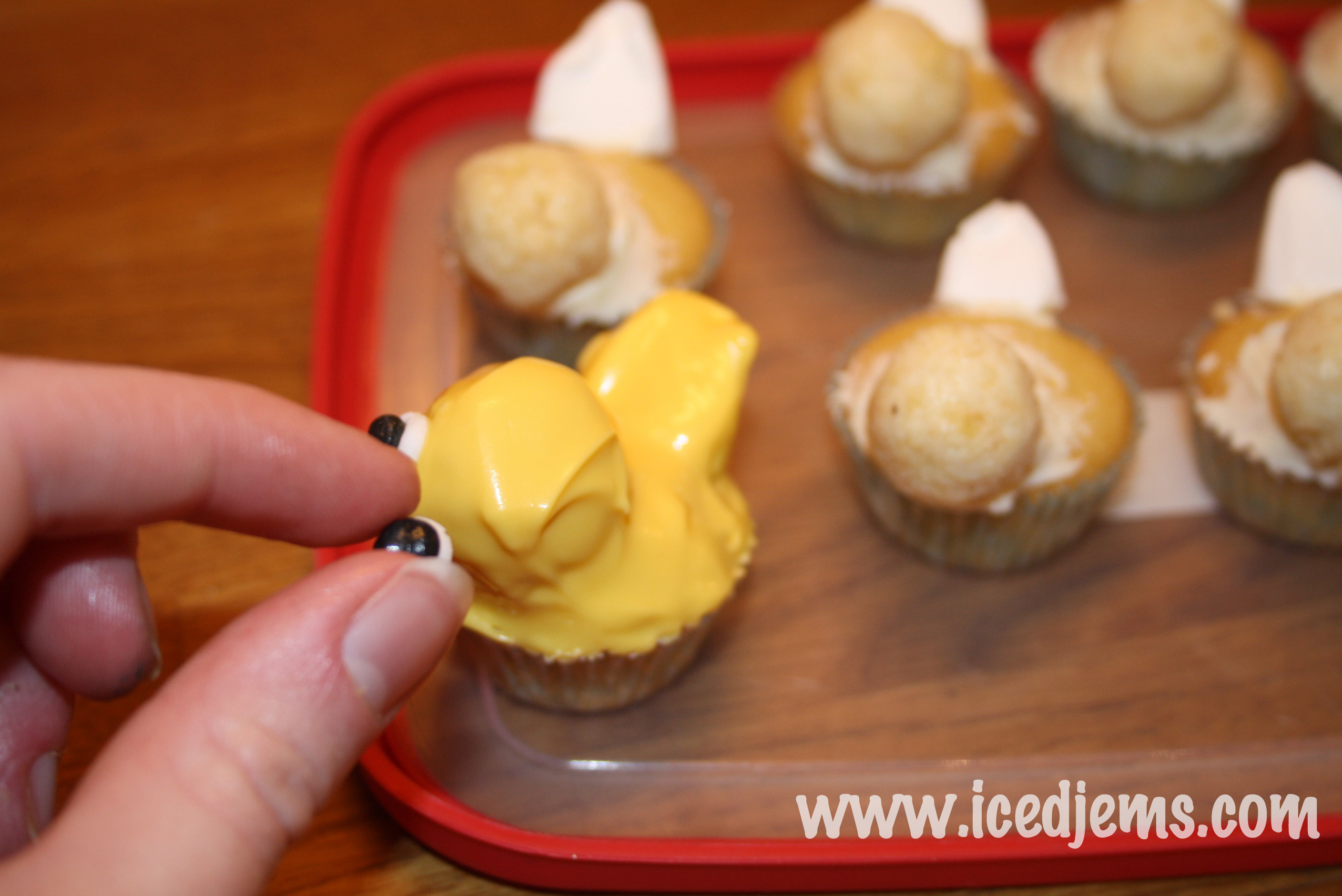 Make sure you stick them on before the coating sets.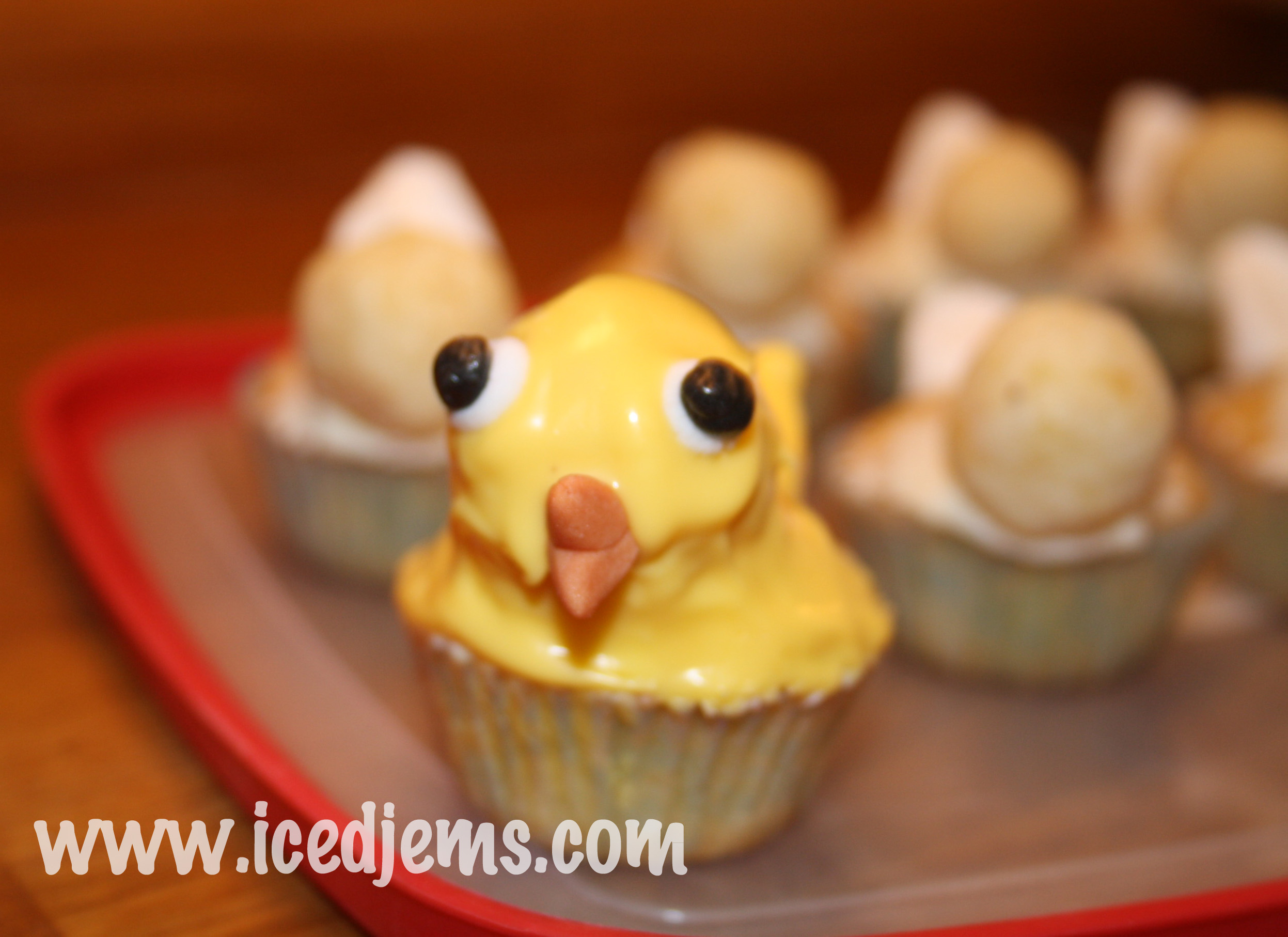 And he's complete – maybe even a little too cute to eat?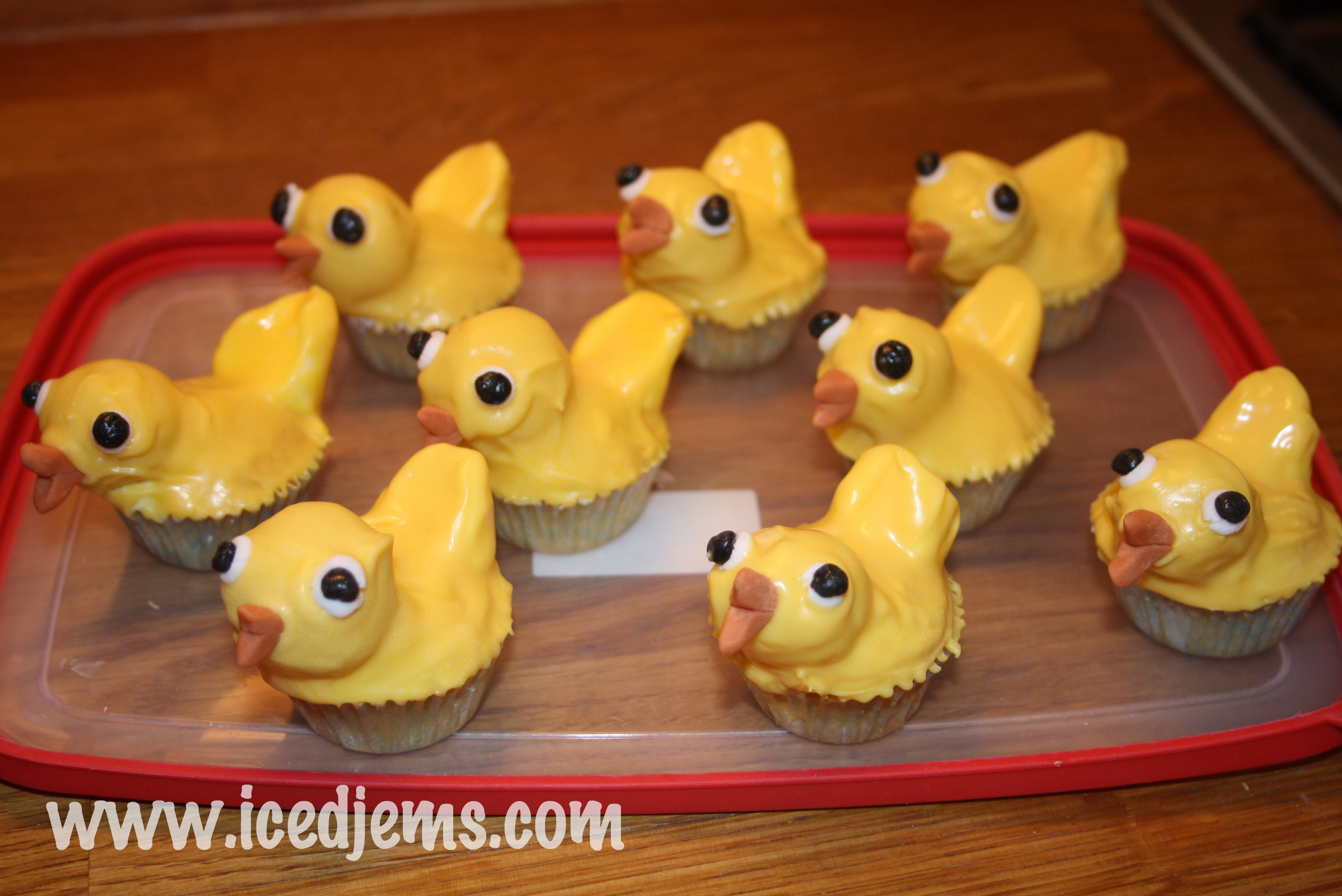 I hope you enjoyed this and have fun making them at home! Something tells me you can outdo me, so send in your pics and I will feature them on here with a link to your blog or site if you have one! Send your pics to jemma@icedjems.com
Jem x
[fblike layout="box_count" show_faces="false" action="like" font="trebuchet+ms" colorscheme="light"][tweet username="icedjemsltd" layout="vertical"][stumbleupon layout="5″]