[fblike layout="box_count" show_faces="false" action="like" font="trebuchet+ms" colorscheme="light"][tweet username="icedjemsltd" layout="vertical"][stumbleupon layout="5″]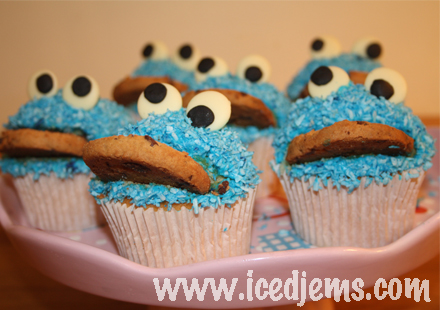 Here it is, so many of you have requested this one! Follow this simple video and picture tutorial to make these eye-catching cupcakes!
[youtube url="http://www.youtube.com/watch?v=jT7WS0Q1lOM" width="600″ height="390″ autohide="0″ fs="1″ showsearch="0″]
Be sure to watch right until the end for the bloopers!
Ok, heres the picture tutorial. You will need…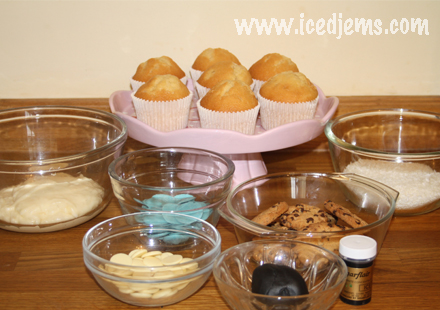 Cupcakes, buttercream, desiccated coconut, cookies, blue food colouring, white chocolate buttons and black fondant icing.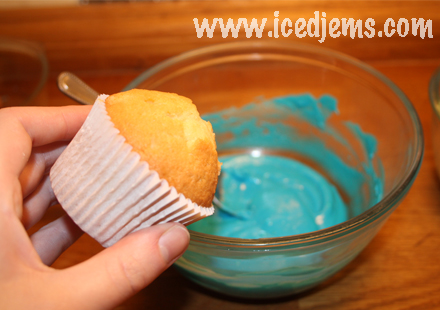 Colour your butter icing blue and dip in your cupcake.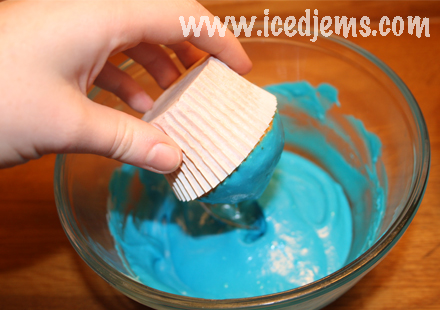 Make sure its completely coated!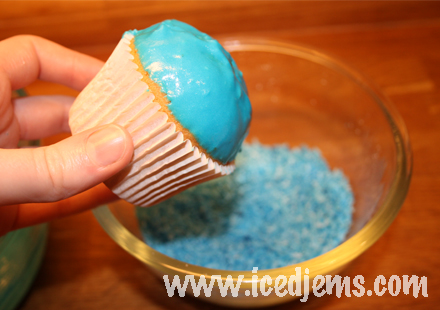 Now colour the coconut as shown in the video above and dip the cake into the coconut to coat it.
Once dipped, the cupcake should look like this.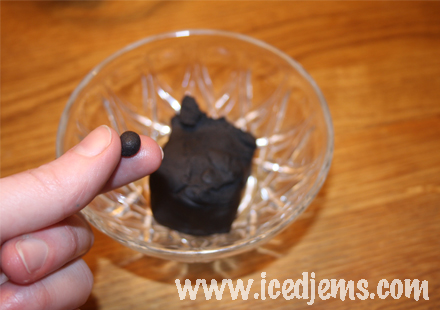 Now for the eyes, break off a small piece of your fondant and roll into a ball.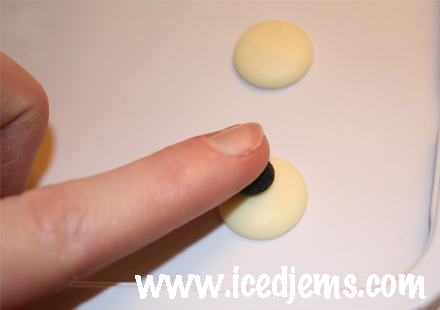 Press the fondant ball onto a white chocolate button and flatten.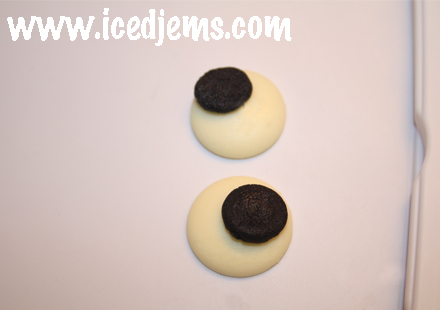 Here's a finished pair of eyes.
Now to make the mouth, make a cut about halfway into the cupcake.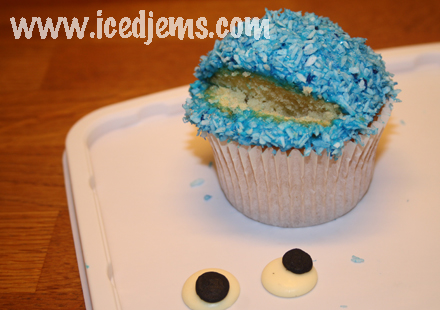 Make a second cut above the first at a slight angle, then remove the slice of cake.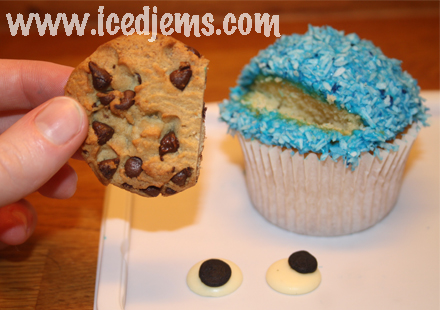 To insert your cookie, first cut a flat edge.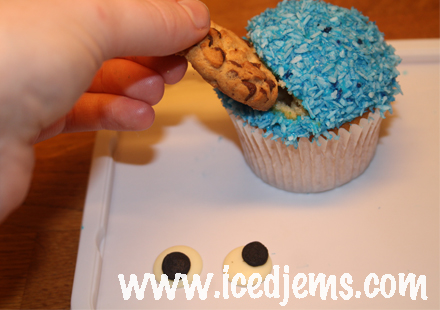 Then simply insert the cookie into the mouth you created.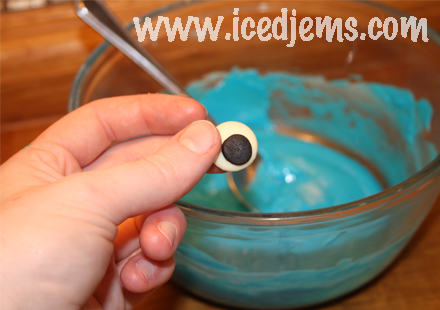 Nearly finished now! To add the eyes, dip them in a little buttercream…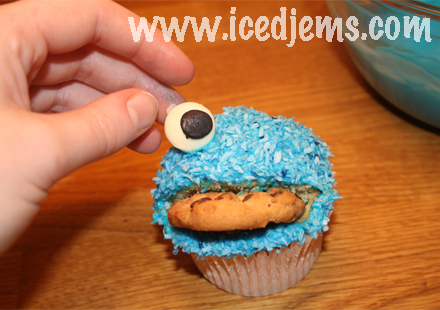 Then pop on top of the cupake!
Simples!
Hope you enjoyed this video and picture tutorial! Are there any more tutorials you would like to see? Make sure you let me know below!
Jem x
[fblike layout="box_count" show_faces="false" action="like" font="trebuchet+ms" colorscheme="light"][tweet username="icedjemsltd" layout="vertical"][stumbleupon layout="5″]