[fblike layout="box_count" show_faces="false" action="like" font="trebuchet+ms" colorscheme="light"][tweet username="icedjemsltd" layout="vertical"][stumbleupon layout="5″]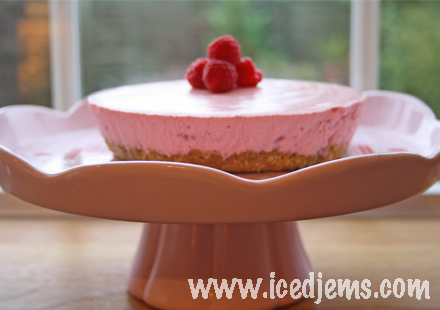 Another extremely simple tutorial for you, this one is great with Valentines Day round the corner! You will need…

Got your ingredients ready?

Put the biscuits in a food bag and crush into crumbs with a rolling pin. Then melt your butter.

Mix the biscuit crumbs with the melted butter, then press into a lined sandwich tin (the recipe fills an 8″ tin).

Melt the jelly in 100ml of boiling water. In a separate jug, whisk the evaporated milk until it has nearly doubled in volume.

Add the cream cheese to the milk and whisk, then whisk in the jelly.

Finally, add in the raspberries (saving a few for garnish) and whisk on a slow speed for a few seconds. Pour over the biscuit mixture and chill for 2 hours – simples!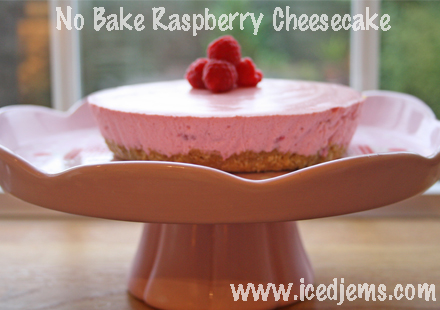 Enjoy! Jem x
[fblike layout="box_count" show_faces="false" action="like" font="trebuchet+ms" colorscheme="light"][tweet username="icedjemsltd" layout="vertical"][stumbleupon layout="5″]