Happy Sunday all you Bakers and Cake Lovers! I'm really excited to tell you about today's Spotlight Sunday feature – Sweet Bakehouse!
Sweet Bakehouse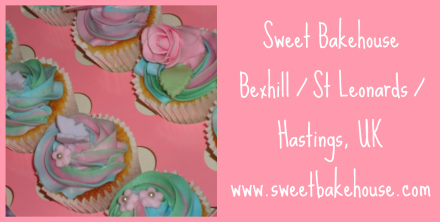 After discovering Sweet Bakehouse on Facebook I was instantly in love the girly designs and pretty photography. So read on to discover more about Samantha and designs – and feel free to swoon over a few of the pictures she has been kind enough to share.

Tell me a bit about you: I started my business in 2010, I am completely self taught, but have found the internet a great help. I opened Sweetbakehouse as I had always been interested in design and studied it at college but once I gave birth to my son, I needed something to do from home. I had been baking for friends and family for a few years so it seemed the perfect option 🙂
I put my own touches on everything I do and it always tends to have a hint of sparkle somewhere!

Your Fave Cake? My favourite type of cake would have to be the mini tier cakes 🙂 I ♥ them! – (Sam I love them too!)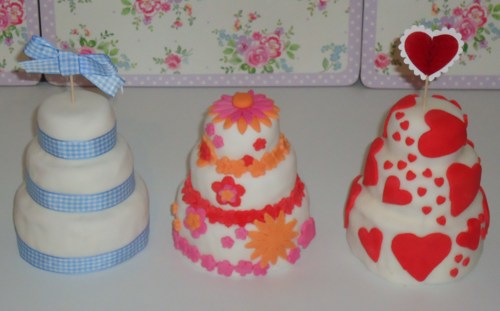 What one useful tip would you give to cake bakers?: You are your own worst critic!
I think you will agree that Sam knows what a girl likes with these designs, I'm completely loving her website too – Pink Gingham all the way!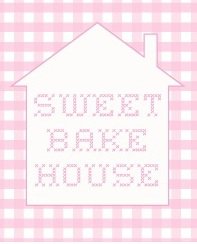 So make sure you check out her website and facebook page to keep up with her latest designs or grab yourself a yummy treat.
Do you want to be featured on Spotlight Sunday? If you love to make and share cakes or other sweet things then we're interested! Email jemma@icedjems.com with a few details and a link to your site for a chance to be featured!
Jem x