This week I was lucky enough to win a cupcake from Hannah Banana Bakery for being her 400th Fan on Facebook!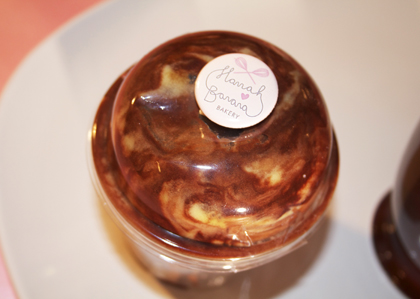 Now here's the interesting thing – Hannah Banana Bakery bakes Vegan Cakes! I had never tried a Vegan Cake before so was very intrigued…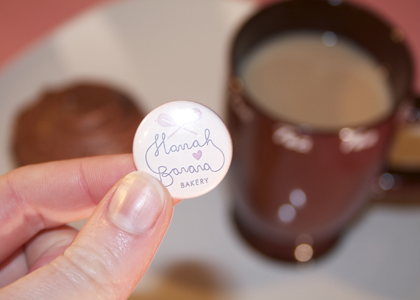 Hannah posted the Cupcake in a cake pod all the way from Southampton and it arrived as you can see, with the cutest button ever!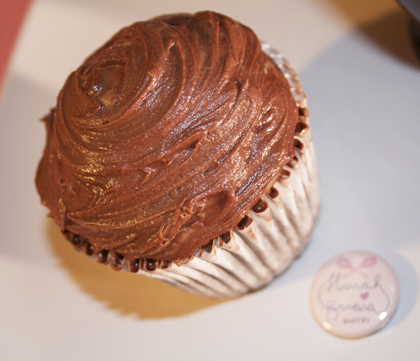 So when I could resist no longer, I removed the Cupcake from the pod and prepared for my first Vegan Cake experience.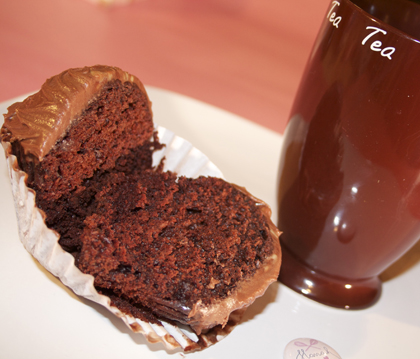 Chocolate is always a winner in my opinion, I cut into the cake which was beautifully moist (and I love that there wasn't too much icing which often makes it too sickly).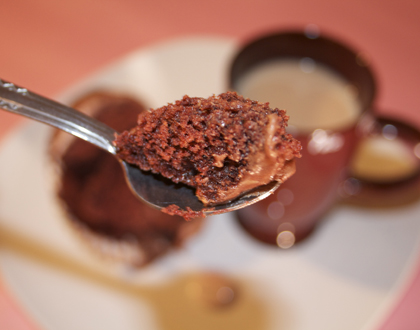 I have to say I was so pleasantly surprised with the taste! I was expecting some sort of noticeable difference or taste because it was vegan, but it just tasted like one amazing chocolate cake!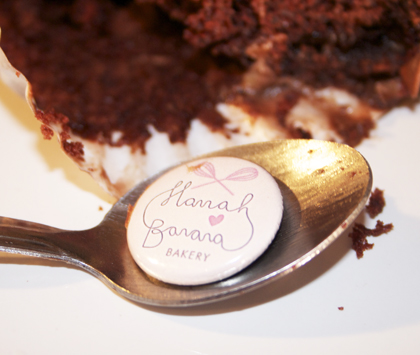 Thanks so much Hannah for sending this awesome cake and introducing me to the Vegan Cake World!
Like Hannah's Facebook page here and order yourself a Vegan Cupcake!
If you want your cakes reviewed, email jemma@icedjems.com for more details.
Jem x
[fblike layout="box_count" show_faces="false" action="like" font="trebuchet+ms" colorscheme="light"][tweet username="icedjemsltd" layout="vertical"]