Guy Fawkes, Hot Jacket Potatoes, Fireworks, Sparklers and a roasting Bonfire…cupcake! All the ingredients for a perfect Bonfire Night this year!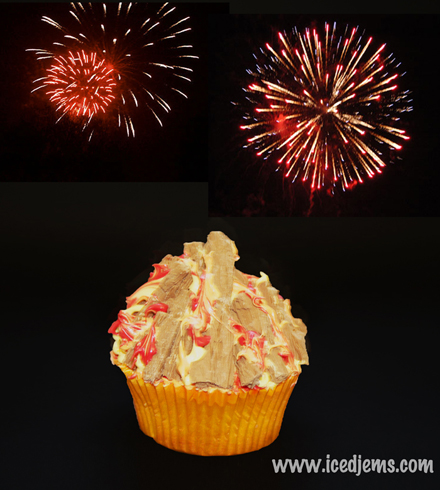 All you need to make these yummy themed cupcakes isVanilla Cupcakes made to your favourite recipe, Buttercream flavoured Red, Orange & Yellow and a pack of Chocolate Flakes.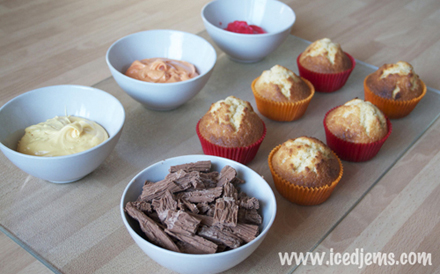 It helps if your cupcakes have risen loads like mine did, to do this add a little more self-raising flour than usual.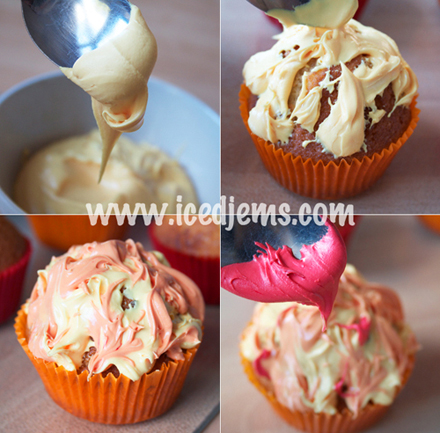 To create the "fire" effect, spoon the buttercream all over the top of the cupcake, one colour at a time. Then use the back of the spoon to mix the colours together.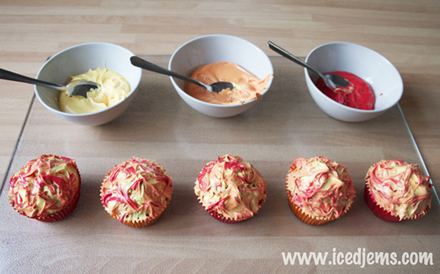 They should look like the ones above – very messy!

Now it's time to add your "wood" to the bonfire. Break your flakes into smaller pieces then place on the cupcakes until they are nearly completely covered. No-one will judge you if you taste test one…or two…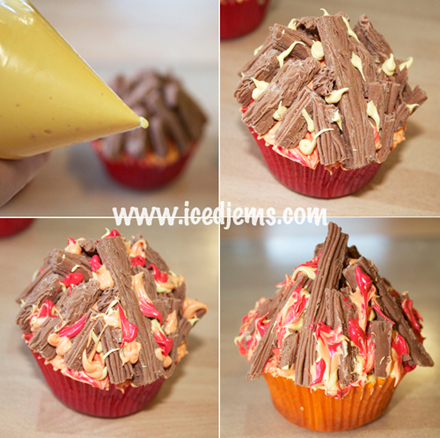 Finally, we need to add a few flames to really get this bonfire going! Place the rest of your buttercream into ziplock sandwich bags and snip off a tiny corner. Pipe tiny amounts of each colour all over the cupcake, then mix then together and flick up using the back of a spoon.
And you're finished! I'd love to see your creations for Bonfire Night! Post your pictures on my Facebook wall.
Jem x