These yummy marshmallow cookies are a great combination of textures and sure to impress!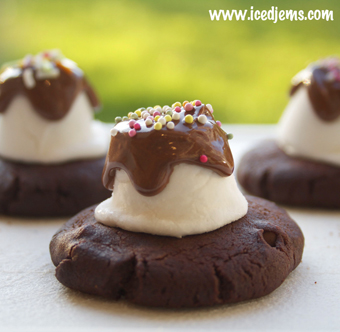 You will need:
4oz Plain Flour          1/4 Tsp Bicarbonate of Soda        1 Tsp Baking Powder
3oz Butter or Margarine              2oz Cocoa Powder               2oz Light Brown Sugar
4oz Chocolate Chips      3 Tbsp Golden Syrup            Bag of Marshmallows
1 Bar Milk Chocolate (To melt)           Sprinkles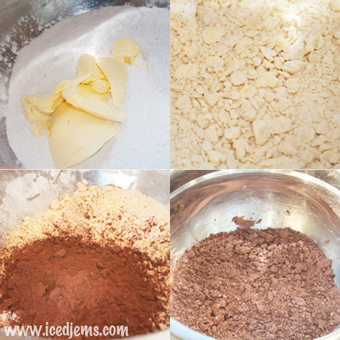 1. Preheat the oven to 190 degrees then sift the Flour, Bicarbonate of Soda and Baking Powder into a large bowl.
2. Add the Butter or Margarine and mix using your hands to create a breadcrumb looking mixture.
3. Pour in the Cocoa Powder and mix using your hands again until it resembles fine breadcrumbs.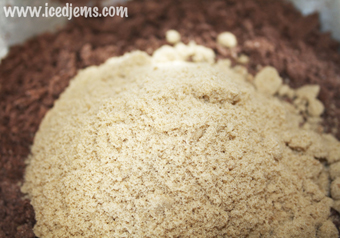 4. Add the Light Brown Sugar and Stir.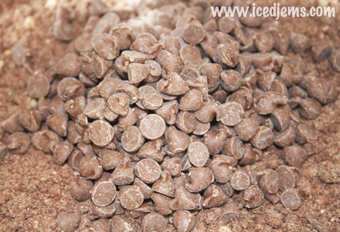 5. Then stir in the Chocolate Chips (I couldn't resist sampling a few at this point!)

6. Finally add the Golden Syrup and mix until you get a firm Cookie Dough (you might want to mix with your hands again at this point).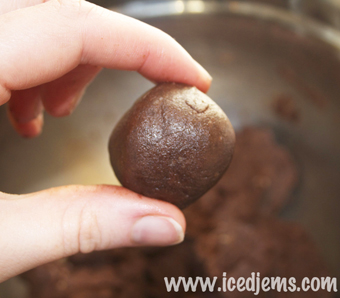 7. Grab a small amount of mixture and roll into a ball.

8. Place the ball onto a greased baking tray and push down to flatten a little.
9. Bake at 190 degrees for about 12 minutes.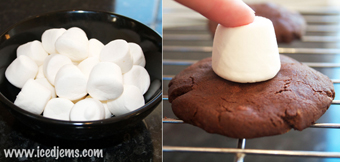 10. Once removed from the oven, place the cookies onto a cooling Rack and leave for about 3 minutes before placing a Marshmallow on top (if you put it on too soon, it will completely melt – I learnt this the hard way).

11. When the cookies are completely cooled, melt the chocolate and drizzle over the Marshmallow using a teaspoon.
12. Add your sprinkles while the chocolate is still wet and you're done!
I hope you enjoy making these simple treats, why not a go at combining different flavours and sprinkles?
Enjoy and be sure to upload pictures of any you make to my Facebook Page!
Jem x