Cheesecake Brownies. Need I say more?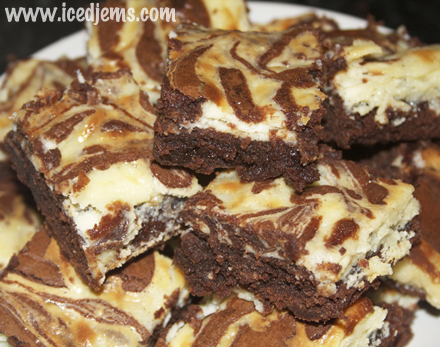 Brownies are my favourite treat to make in the whole world, I love the simplicity of tray bakes and the hundreds of flavour options you can create! So here's the simple recipe I created on the weekend!
For the Brownie Mix
175g Dark Chocolate
125g Butter
225g Caster Sugar
2 Medium Eggs
2 Tsp Vanilla Essence
150g Plain Flour
For the Cheesecake Mix
200g Cream Cheese
1 Egg Yolk
1/2 Tsp Vanilla Essence
50g Caster Sugar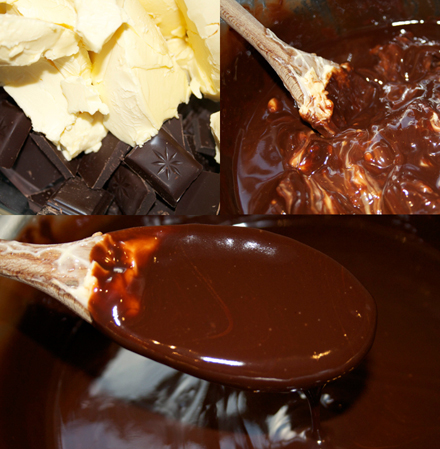 Preheat your oven to 190 degrees and line a square baking tin. Melt together the Chocolate and Butter until you have a completely smooth mixture. Allow the mixture to cool for a few minutes before continuing with the next step.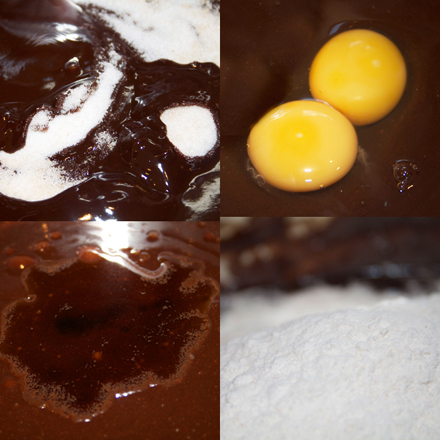 Next stir in the Caster Sugar, Eggs, Vanilla Essence & Flour. Mix thoroughly so that there are no lumps of flour.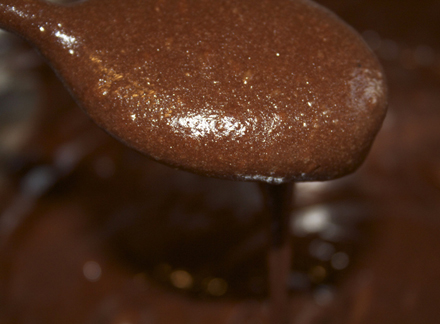 Your mixture should be a thick, heavy, sticky consistency. Once finished, set aside and make the cheesecake mix.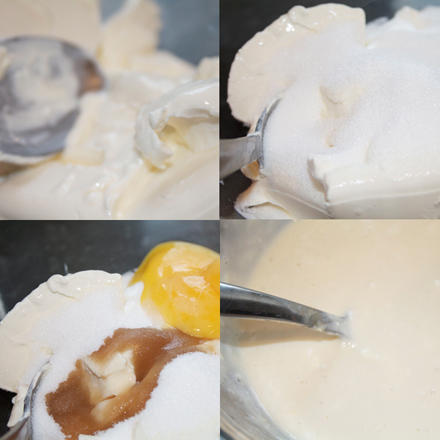 Combine the Cream Cheese, Sugar, Eggs and Vanilla Essence in a separate bowl and mix until you get a runny consistency.
This is the fun part! Pour 2/3 of your brownie mixture into the lined baking tin, then pour the Cheesecake mixture over the top. Next, spoon the remaining Brownie Mixture in small dollops over the Cheesecake mixture.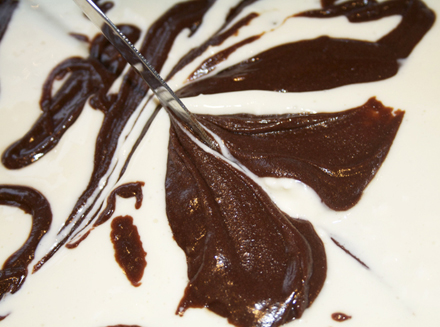 Run a knife through the mixture in random directions, dragging the Brownie mixture through the Cheesecake mixture creating a marble effect.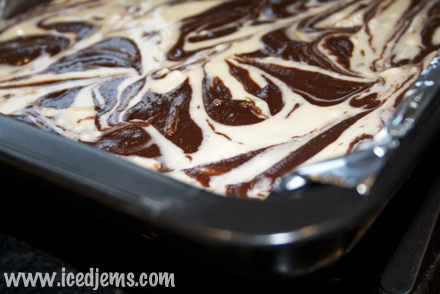 Now pop your amazing Cheesecake Brownies into the oven for approx 30 minutes. You will know that they are done when the Cream Cheese mixture starts to lightly brown.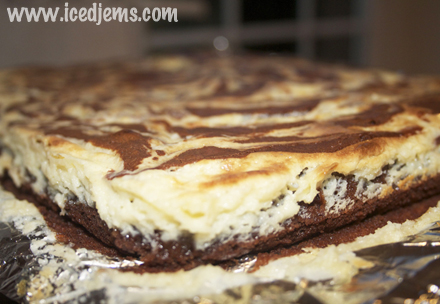 Remove from the oven and place on a cooling tray before cutting into squares. I got 24  2 inch squares from my mixture.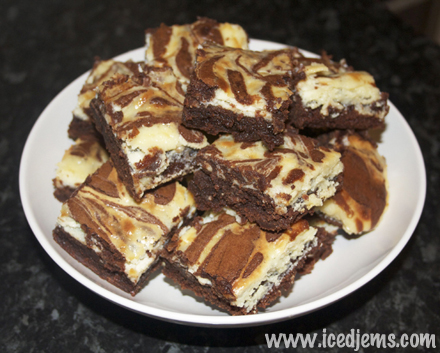 Your Cheesecake Brownies are finished! If they're anything like mine they won't last long!
Jem x
[fblike layout="box_count" show_faces="false" action="like" font="trebuchet+ms" colorscheme="light"][tweet username="icedjemsltd" layout="vertical"]