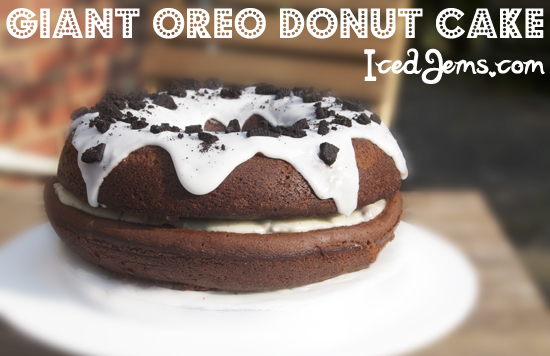 Sometimes, mixing your favourite sweet treats and making it 25 times bigger than it should be is just a good idea. The Giant Oreo Donut Cake is one of those ideas. A chocolate sponge, filled with a cream cheese Oreo frosting, topped with Glace Icing and crushed Oreos…. I don't need to sell this one to you, I'm just going to go straight into the recipe.
[fancy_header]You will need:[/fancy_header]
1 Giant Donut Baking Mould – Available from my shop 🙂
225g Unsalted Butter / Margarine
390g Caster Sugar
4 Eggs
300g Plain Flour
90g Cocoa Powder
2 Tsp Baking Powder
1 1/2 Tsp Salt
235ml Milk
2 Tsp Vanilla Extract
1 Pack Oreos
150g Cream Cheese
50g Unsalted Butter
400g Icing Sugar
100g Chocolate Chips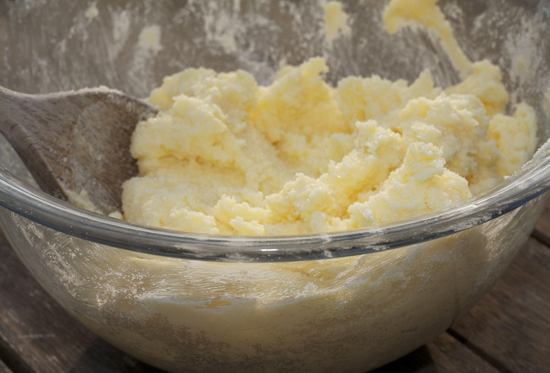 Preheat your oven to 190 degrees. Cream together your Butter and Sugar in a large bowl (probably bigger than the one above as I had to switch to a bigger bowl half way though – whoops)!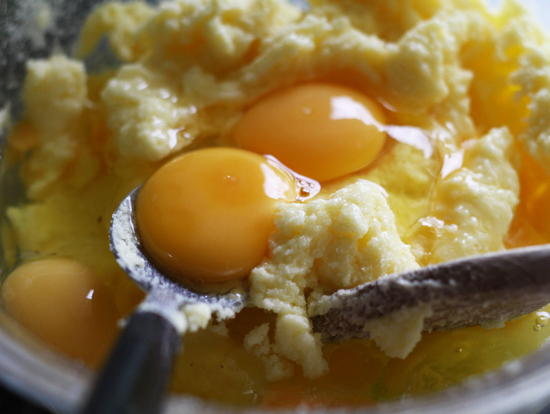 Next add the 4 eggs, mix thoroughly so that you have a smooth creamy looking cake mixture.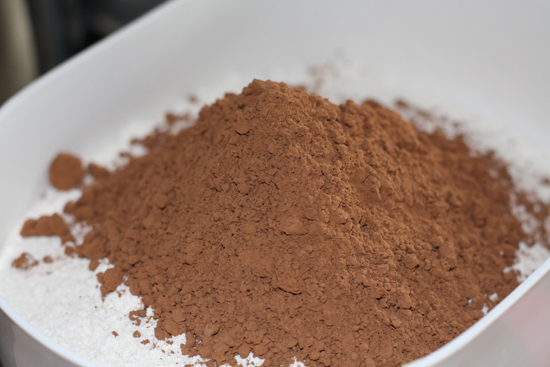 Now get your wet ingredients in a jug (Milk and Vanilla) and sift your dry ingredients into a separate bowl (Flour, Cocoa Powder, Baking Powder, Salt). Add the wet and dry ingredients to your cake mix, alternating them a little at a time.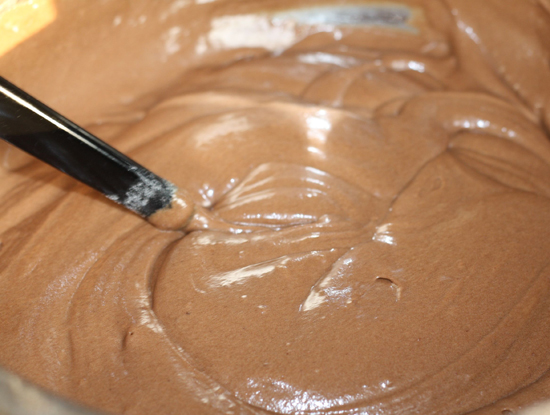 You should have a thick smooth cake mix like the one shown above.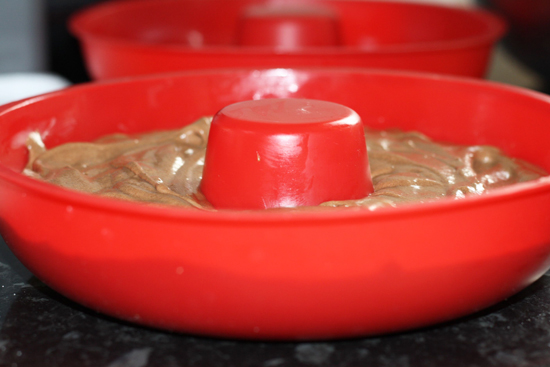 Once your mix is ready, grease your Giant Donut Mould and pour the mixture in, up to the minimum fill level. Bake in the centre of the oven at 190 degrees for approx 35-40 mins. When you remove them from the oven leave in the silicone moulds for a while until completely cool – they are less likely to break when your remove them this way.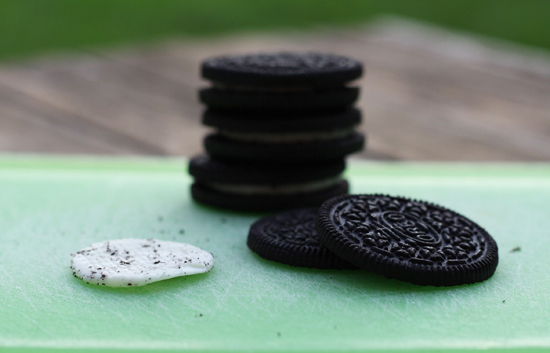 To make your Oreo Frosting Recipe, start by removing the centres of 1 pack of Oreos.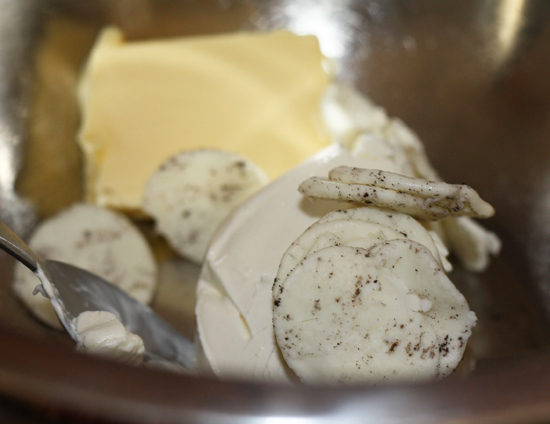 Mix the Oreo Centres with the 50g of Unsalted Butter and the Cream Cheese.
Next add the half the Icing Sugar, the Chocolate Chips and a few crushed Oreo Crumbs (from the Oreos you removed the centre of) and mix well.
Now fill the indented side of your Giant Donut with the Oreo Cream Cheese Frosting, pop in as much as you can!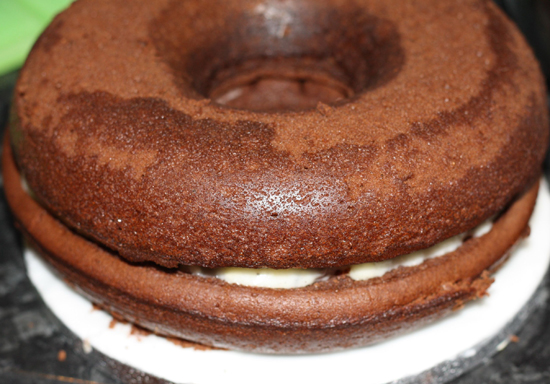 Press the other side of the Donut Cake on top of the frosted side and press down lightly so the cake is firm and secure.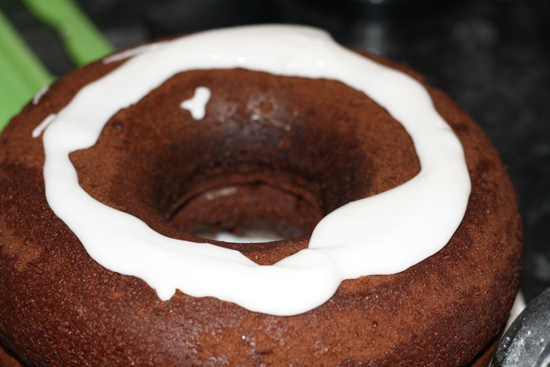 Now to decorate, simply make Glace Icing by mixing the remaining Icing Sugar with a little water and mixing until gooey. Now drizzle over the the cake in a circle shape, allowing it top drip down the sides. Before the Icing sets, crumble a few of the leftover Oreo biscuits over the cake for decoration and leave to set.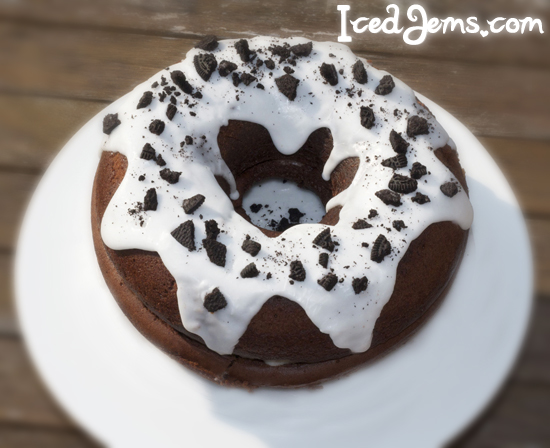 There you have it, a Giant Oreo Donut Cake, looks awesome, tastes amazing!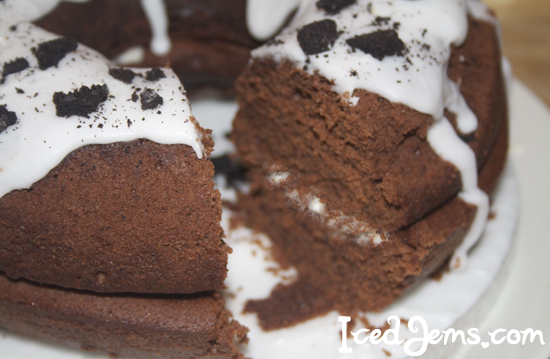 The best part is cutting into it and finding the cream cheese centre!
I hope you enjoyed this tutorial, for the Donut Mould please visit my Online Shop 🙂
Jem x