[fblike layout="box_count" show_faces="false" action="like" font="trebuchet+ms" colorscheme="light"][tweet username="icedjemsltd" layout="vertical"][stumbleupon layout="5″]
I am so excited to announce of launch of my new online shop! 🙂
Iced Jems Shop will be a mother daughter team of myself – Jemma, and my mother – Sue who will be doing our best to find beautiful and useful Baking and Party Accessories at Bargain Prices for you!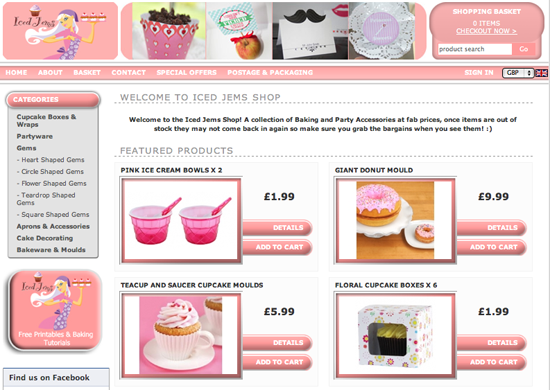 A lot of items are one-off bargains so grab them quick as we may not be able to get them in again!
We really hope you enjoy taking a look around and don't hesitate to email us on shop@icedjems.com if you have any questions!
So here's a preview of some of our favourite items, you can click the links to buy them in the shop!
[one_half][fancy_header]Teacup Cupcake Baking Moulds[/fancy_header]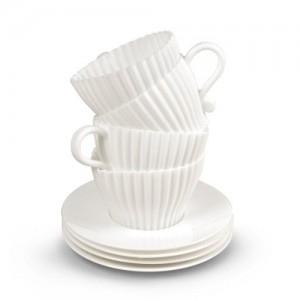 This set of 4 Teacup & Saucer Baking Moulds are perfect for making incredible cupcakes with no effort. You can see how pretty they can look in the image below! Just £5.99 for a set of 4 x Teacup Cupcake Moulds & Saucers.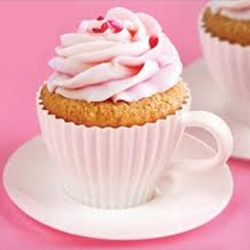 [/one_half] [one_half_last][fancy_header]           Decorative Gems           [/fancy_header]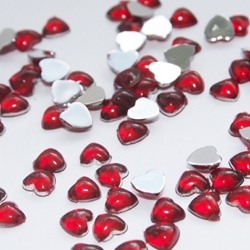 Our Decorative Gems can be used in thousands of ways to decorate parties, packaging, tags and more! In a variety of colours and shapes you will be sure to find the design you want! Just £1.50 per pack of 100 and lots of Multi-buy offers too!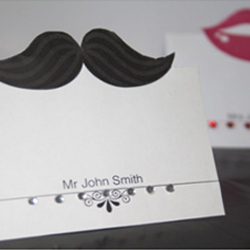 [/one_half_last]
[one_half][fancy_header]  Mini Chocolate Bar Moulds  [/fancy_header]
This Mini Chocolate Bar Mould makes the most awesome chocolate decorations but can also be used for Cake Mix, Cookie Dough, Jellies and more! Snap it up at just £3.99!!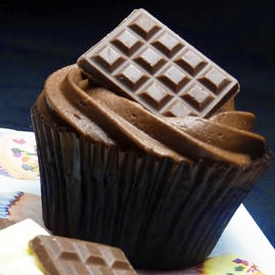 [/one_half]
[one_half_last][fancy_header]           Mini Favour Jars           [/fancy_header]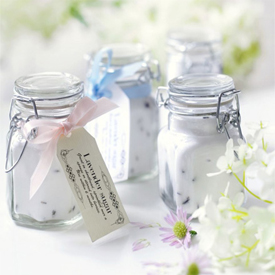 We have a variety of sizes of Mini Jars that are perfect for Party and Weddings Favours, filling with Sweets or Sprinkles or just using to jazz up a table! 4 x Mini Jars for just £3.99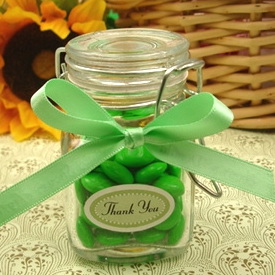 [/one_half_last]
So please do go and take a look at the shop, I would love for you to snap up one of the bargains for your baking and share the pictures with me! 🙂
Jem (and Sue) x
[fblike layout="box_count" show_faces="false" action="like" font="trebuchet+ms" colorscheme="light"][tweet username="icedjemsltd" layout="vertical"][stumbleupon layout="5″]