Iced Jems Shop Launch
I am so excited to announce of launch of my new online shop! 🙂
Iced Jems Shop will be a mother daughter team of myself – Jemma, and my mother – Sue who will be doing our best to find beautiful and useful Baking and Party Accessories at Bargain Prices for you!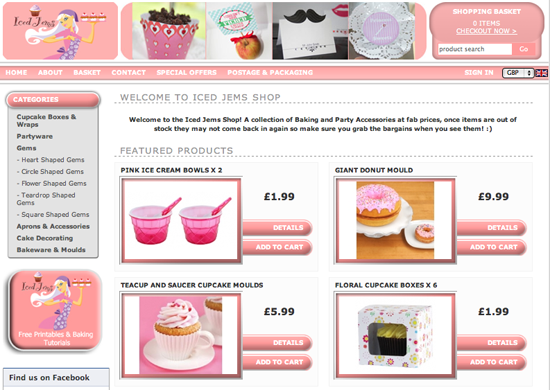 A lot of items are one-off bargains so grab them quick as we may not be able to get them in again!
We really hope you enjoy taking a look around and don't hesitate to email us on shop@icedjems.com if you have any questions!
So here's a preview of some of our favourite items, you can click the links to buy them in the shop!
So please do go and take a look at the shop, I would love for you to snap up one of the bargains for your baking and share the pictures with me! 🙂
Jem (and Sue) x