[fblike layout="box_count" show_faces="false" action="like" font="trebuchet+ms" colorscheme="light"][tweet username="icedjemsltd" layout="vertical"][stumbleupon layout="5″]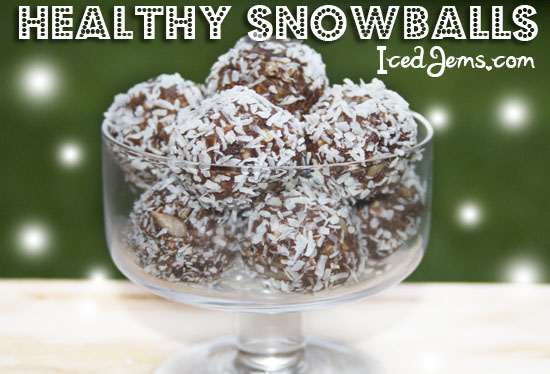 I made these yummy no-bake truffles at the weekend and believe it or not – they are extremely nutritious and good for you! If you've seen my other recipes you will know this isn't usually the case!
[fancy_header]You will need (Makes 20 Truffles):[/fancy_header]
2/3 Cup Peanut Butter
3 Tbsp Cocoa Powder (Or Use Cacao Powder if you want to be extra Healthy)!
1/4 Cup Sunflower Seeds
2/3 Cup Oats
1/4 Cup Raisins
1 Tsp Honey (or Agave Syrup)
1/2 Cup Desiccated Coconut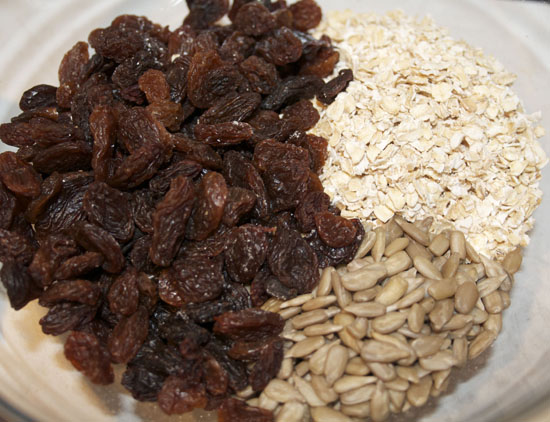 Start by measuring out your Raisins, Oats and Sunflower Seeds – then pop them in a food processor and whizz until the oats are much finer (the raisins might not change shape a lot).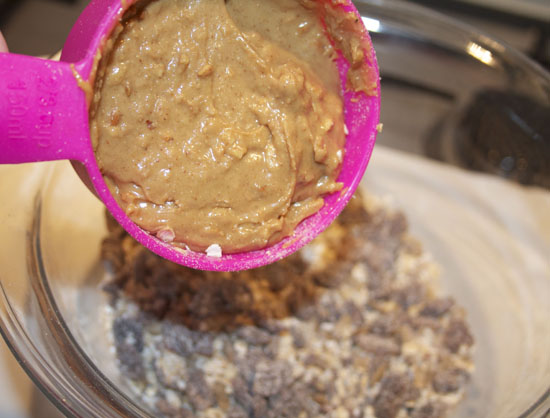 Empty those ingredients into a glass bowl, then measure out the Peanut Butter and add to the other mixture.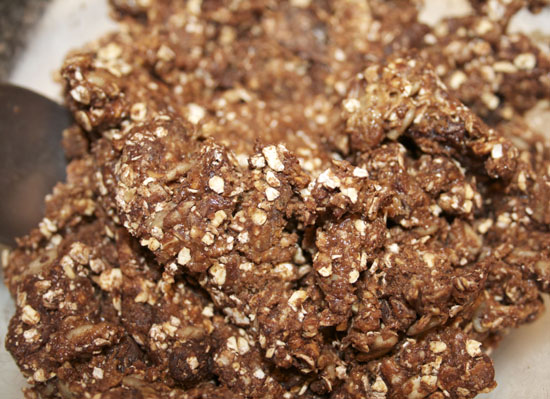 Next add the Cocoa Powder and Honey and mix together using a spoon. You should get a thick mixture that you can roll into shape.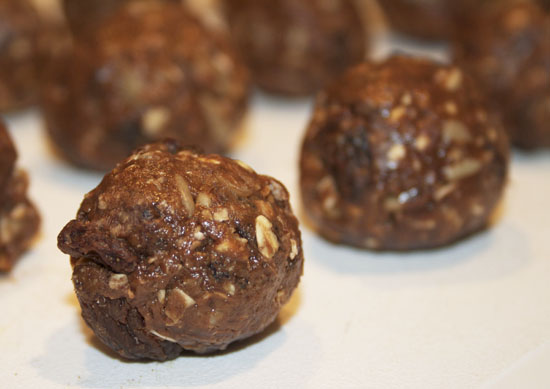 Roll the mixture into small balls using your hands, you should get about 20 from the mixture.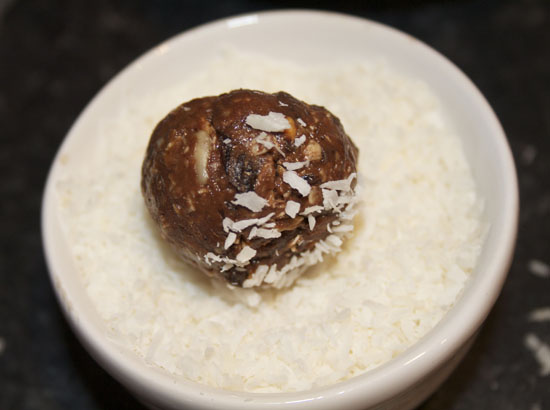 Finally, roll your truffle balls into the desiccated coconut to give them the Snowball look!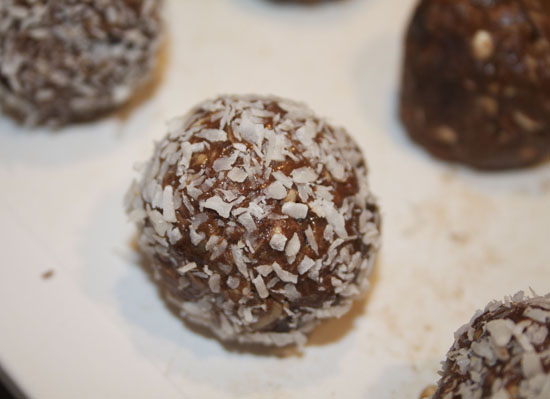 And there you have it! Healthy, simple, no-bake Snowball Truffles! Full of nutrition and taste great! These are a great Healthy Option to make for Parties at Christmas, if you use Gluten Free Oats they can also be a great Gluten-Free Option too!
If you are wondering why they are healthy, here's a quick breakdown!
Desiccated Coconut – High Antioxidants Levels which help slow down the ageing process and clear skin! Lowers Cholesterol and Decreases the chance of Heart Disease!
Sunflower Seeds – Great Source of Vitamin E, which has significant anti-inflammatory effects that result in the reduction of symptoms in asthma, osteoarthritis, and cardiovascular disease. They also contain Phytosterols which lower Cholesterol!
Oats – Help lower cholesterol.
Ok that's enough Healthy Talk from me! 🙂 Don't worry, plenty more indulgent recipes to come!
Jem x
[fblike layout="box_count" show_faces="false" action="like" font="trebuchet+ms" colorscheme="light"][tweet username="icedjemsltd" layout="vertical"][stumbleupon layout="5″]