[fblike layout="box_count" show_faces="false" action="like" font="trebuchet+ms" colorscheme="light"][tweet username="icedjemsltd" layout="vertical"][stumbleupon layout="5″]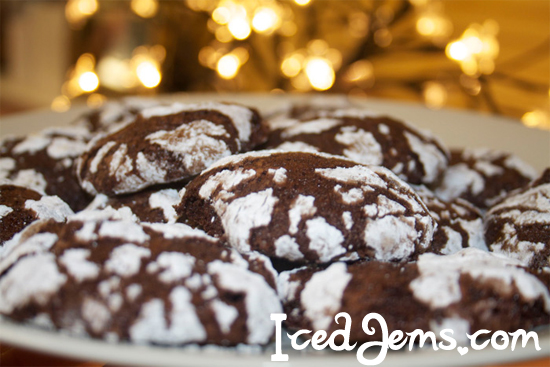 [fancy_header]You Will Need (Makes approx 12 Bites):[/fancy_header]
50g Plain Flour
25g Cocoa Powder
90g Caster Sugar
1/2 Tsp Baking Powder
25g Butter
1 Beaten Egg
1 Tsp Orange Juice
50g Icing Sugar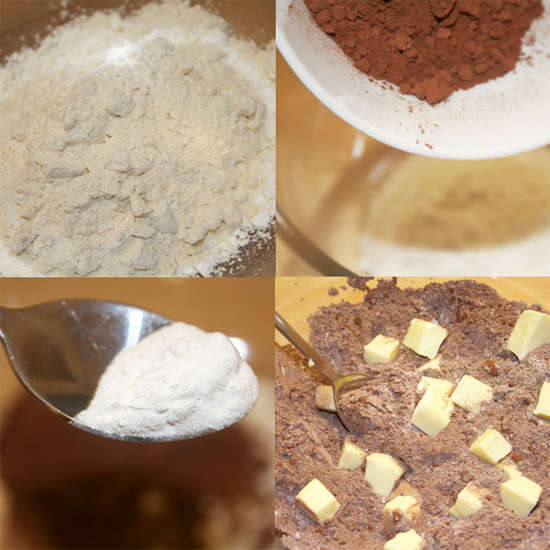 Put your dry ingredients into a large bowl (that's the Flour, Cocoa Powder, Sugar and Baking Powder), then add the butter. Mix the ingredients into crumbs using your hands.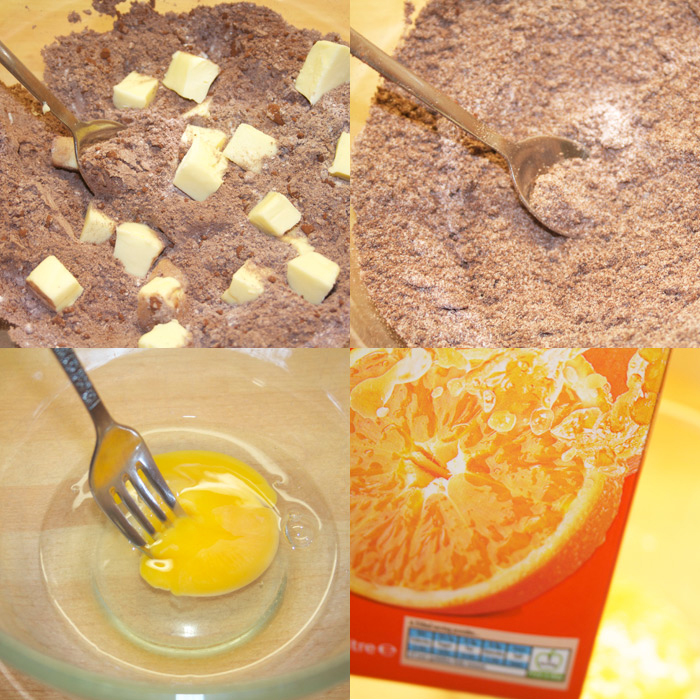 In a separate bowl, beat your egg and add the teaspoon of Orange Juice.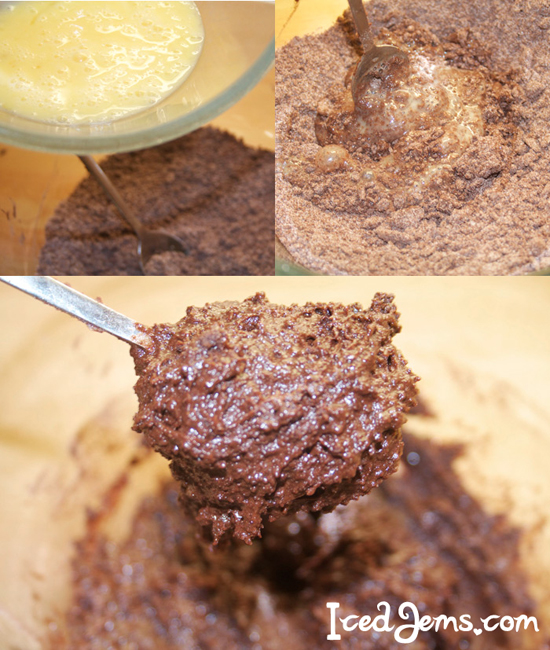 Pour the egg mixture into your other mixture and mix until you have a sticky dough. Transfer this mixture to the fridge to chill for 30 minutes.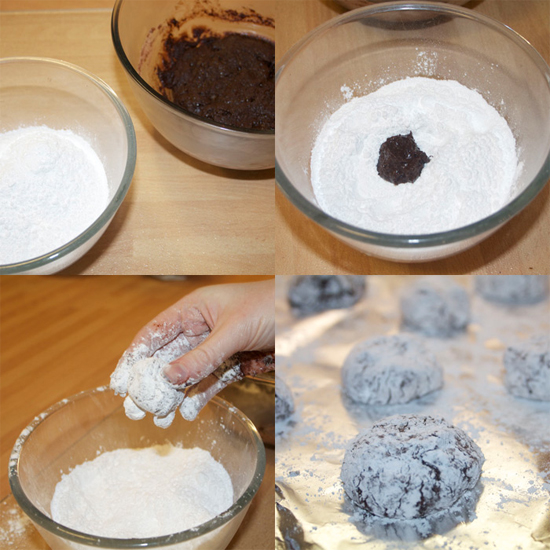 Remove your cookie mixture from the fridge and put the icing sugar into a large bowl. Grab a small amount of mixture and roll into a ball with your hands (it might be sticky so put your hands in icing sugar first! Then drop the ball into the icing sugar and roll it around until it has a nice thick layer covering it.
Transfer the icing sugar coated cookie balls to a Baking Tray and bake for about 8 minutes at 200 degrees.
Now watch the magic happen, as the balls flatten out into a cookie shape you can watch the crackle effect appear. These cookies last about 4 days in an airtight container but you'll be lucky if they get cool before you scoff them all!
Jem x
[fblike layout="box_count" show_faces="false" action="like" font="trebuchet+ms" colorscheme="light"][tweet username="icedjemsltd" layout="vertical"][stumbleupon layout="5″]