[fblike layout="box_count" show_faces="false" action="like" font="trebuchet+ms" colorscheme="light"][tweet username="icedjemsltd" layout="vertical"][stumbleupon layout="5″]
Something a little different today, cookies that are actually healthy! These super simple cookies are delicious and crunchy and can be whipped up in a matter of minutes.
[fancy_header]You will need (Makes approx 12 cookies):[/fancy_header]
2 Bananas (the riper the better)
1 Tbsp Cocoa Powder
1 Cup Oats
1/4 Cup Chopped Walnuts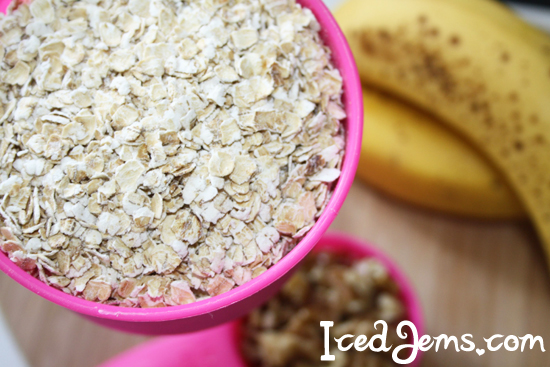 Preheat your oven to 170 degrees and line a large baking tray.
Start by measuring out your oats and pouring into a large bowl (make sure you use Gluten-Free Oats if you want this recipe to be Gluten Free)!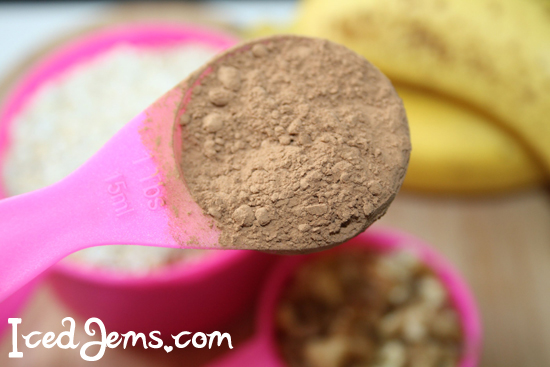 Next pour over 1 Tbsp of Cocoa Powder, a good quality cocoa powder is always best, especially as you are using so little of it.
Then mash your Bananas, if they are ripe enough, this should be easy enough to do with a fork.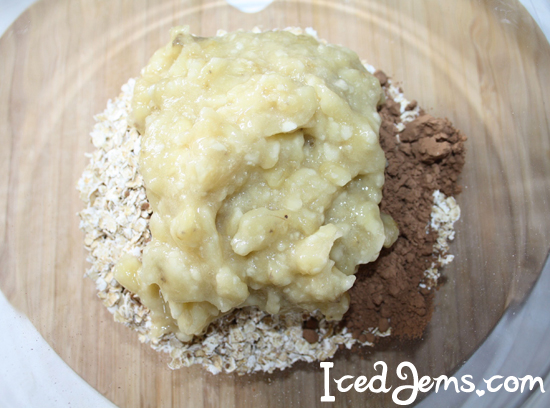 Empty the mashed bananas into the bowl with your oats and cocoa powder.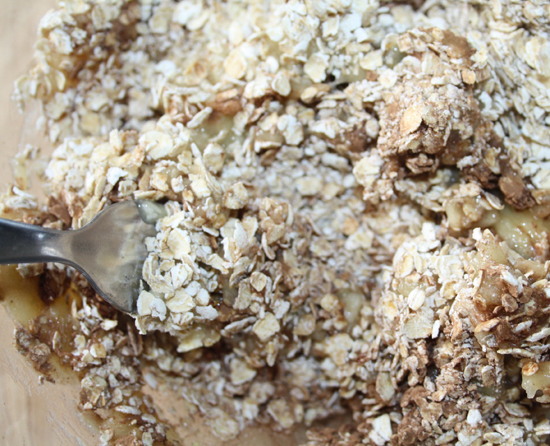 Now mix together using a spoon, ensuring all the oats gets covered with the masked bananas.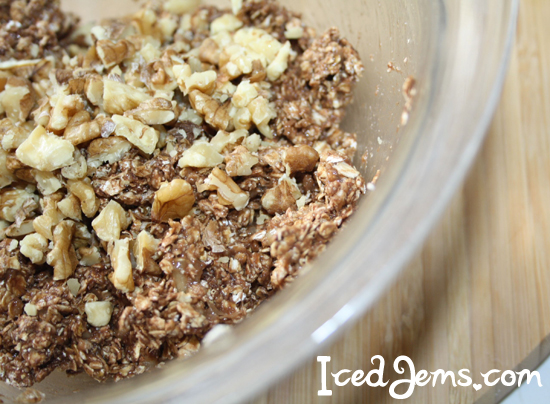 Once combined, pour over the chopped walnuts and fold in gently.
Take large teaspoons of your cookie mixture and place onto your baking tray, you can shape these into perfect flat circles if you want as they won't change shape much when you bake them.
Pop into the oven and bake for about 10 minutes, or until they look crunchy and start to brown on the edges.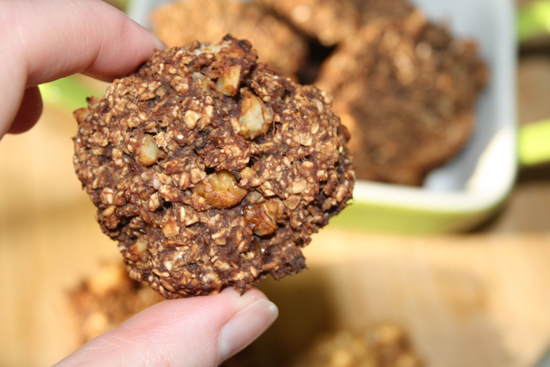 Place onto a cooling rack for a while then eat and enjoy! These are best enjoyed fresh on the day, they have a wonderful banana taste to them and the walnuts and oats give them a lovely crunch you don't get with many healthy cookies!
Enjoy,
Jem x
[fblike layout="box_count" show_faces="false" action="like" font="trebuchet+ms" colorscheme="light"][tweet username="icedjemsltd" layout="vertical"][stumbleupon layout="5″]