[fblike layout="box_count" show_faces="false" action="like" font="trebuchet+ms" colorscheme="light"][tweet username="icedjemsltd" layout="vertical"][stumbleupon layout="5″]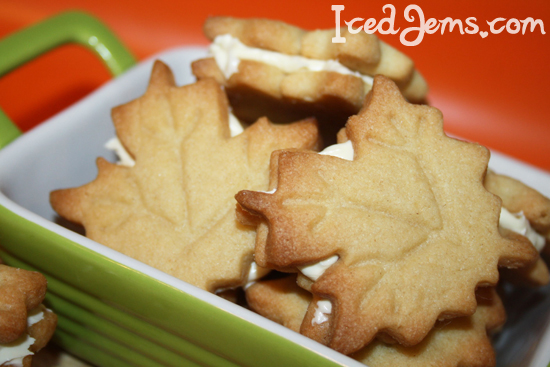 Perfect for the Autumn / Winter season, these Maple Syrup Cookies filled sandwiched together with Maple Syrup frosting are divine and simple to make!
The following recipe actually makes a huge batch (about 45 sandwiched cookies) so feel free to halve the measures!
[fancy_header]You will need (makes approx 45 cookies):[/fancy_header]
For the Frosting:
500g Icing Sugar
250g Unsalted Butter
4 – 6 Tbsp Maple Syrup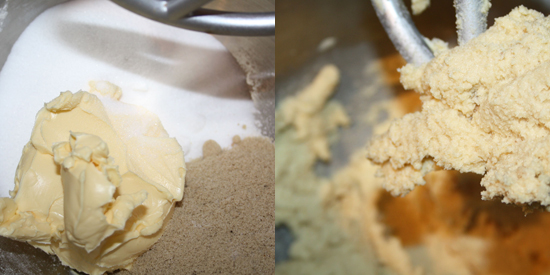 To make your cookie dough, cream together your butter, caster sugar and light brown sugar.
Add your egg and pour in your Maple Syrup, mixing into a creamy batter. Then pour in your flour, baking powder & salt and mix into a thick cookie dough.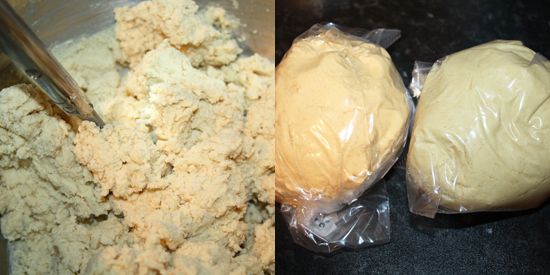 Roll the cookie dough into 2 large balls, then place in cling film / ziplock bags and place in the fridge for approx 1 hour.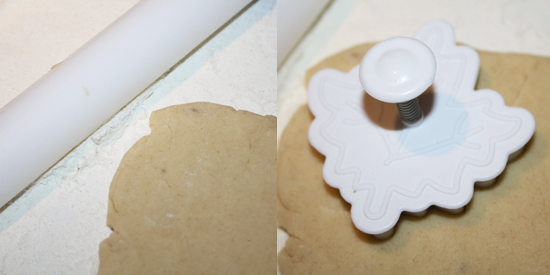 Once chilled, preheat your oven to 160 degrees and line two baking trays.
Roll out your cookie dough onto a floured surface to approx 1/4 inch thickness, then use the Maple leaf Plunger Cutter to press and push out your cookie shapes.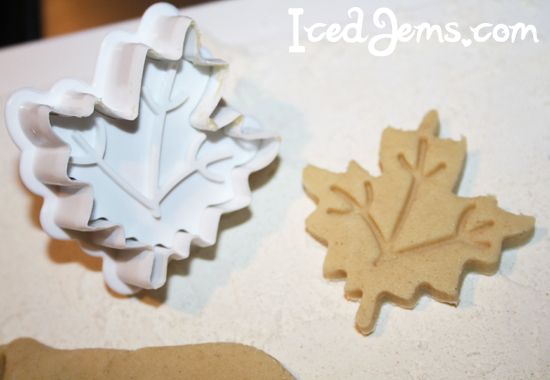 Simply press the cutter into the cookie dough, then push down on the spring loaded button to make an imprint on the cookie. Repeat until all your cookie dough is used up.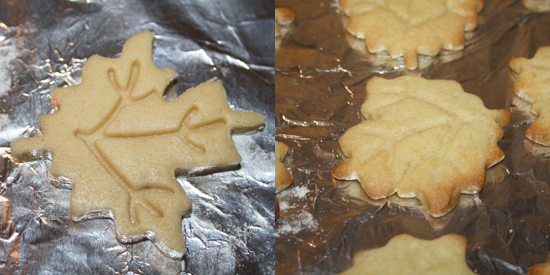 Place the cookies onto your baking trays and bake for about 8 minutes, or until the edges start to brown. The cookies will puff up slightly because of the baking powder.
Once baked, transfer to a wire rack to cool.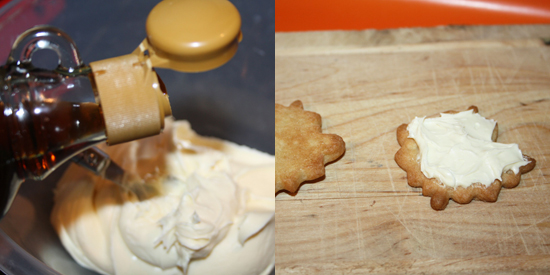 To make the frosting; simply mix the Butter, Icing Sugar and Maple Syrup until you have a smooth creamy mixture.
Once the cookies are cooled, spoon frosting over half of the cookies, then sandwich the other half on top of those to make your finished maple syrup cookies!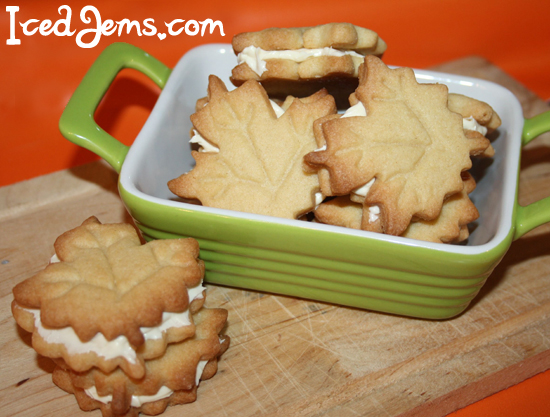 Simply serve and enjoy these delicious cookie treats!
Jem x
[fblike layout="box_count" show_faces="false" action="like" font="trebuchet+ms" colorscheme="light"][tweet username="icedjemsltd" layout="vertical"][stumbleupon layout="5″]