[fblike layout="box_count" show_faces="false" action="like" font="trebuchet+ms" colorscheme="light"][tweet username="icedjemsltd" layout="vertical"][stumbleupon layout="5″]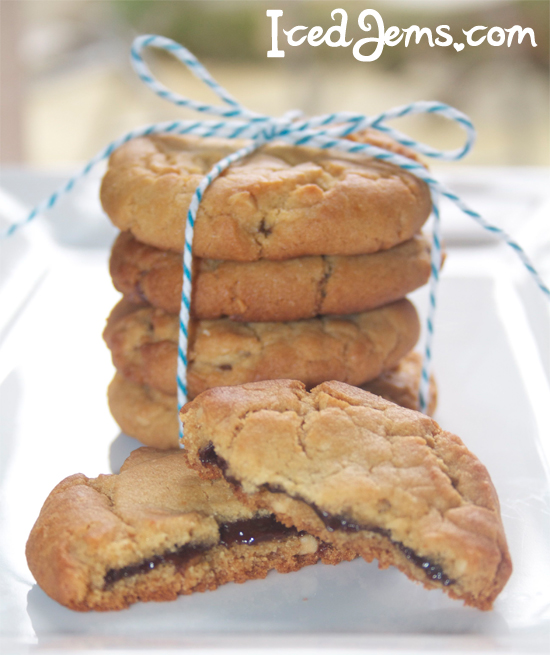 Lots of you saw this recipe in Stylist Magazine today so I've posted it online for anyone who wanted to see it! Incase you were wondering what I was doing in Stylist Magazine, I've been involved in a very exciting project with Kenwood called Secret Family Recipes!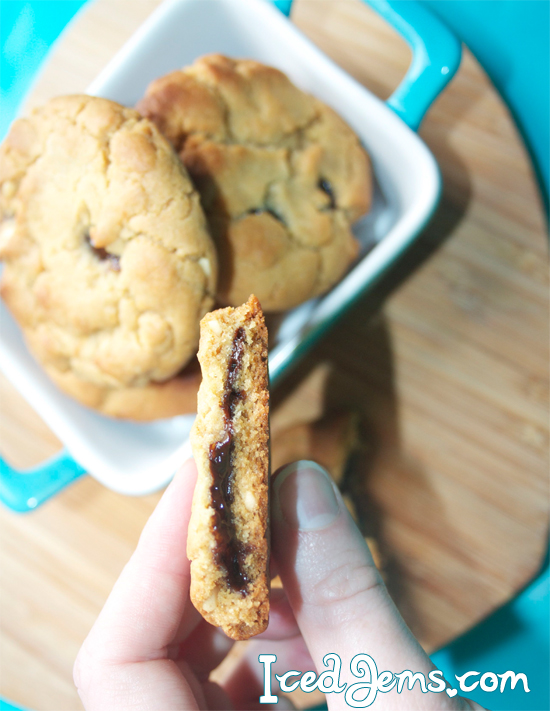 I've baked these for years and they are hands down my favourite cookie recipe of all time.
[fancy_header]You will need (makes 18 cookies)[/fancy_header]
125g / 4oz Plain or Dark Chocolate
150ml / 1/4 pint Double Cream
125g / 4oz Butter or Margarine
125g / 4oz Caster Sugar
125g / 4oz Peanut Butter (Crunchy or Smooth)
4Tbsp Golden Syrup
225g / 8oz Plain Flour
1/2 Tsp Bicarbonate of Soda

To make the truffle filling, break the chocolate into pieces and place in a glass bowl. Pour the double cream into a pan and bring to the boil, then immediately pour over the chocolate pieces.
Stir until you have a thick, smooth ganache and place in the fridge to cool and set.

Preheat the oven to 170 degrees celsius and line two baking trays with greaseproof paper or tin foil.
For the cookie dough, cream together the butter and sugar until fluffy. Then add the peanut butter and golden syrup and blend well.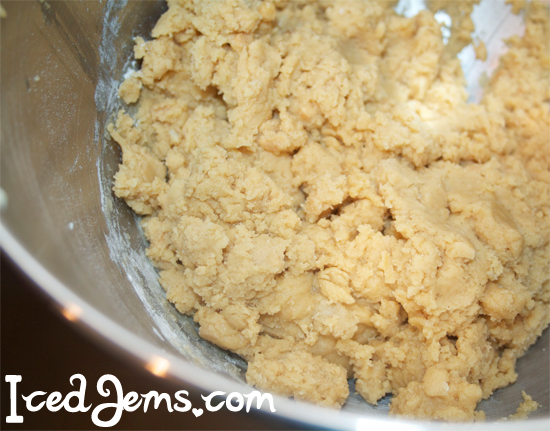 Pour in the plain flour and bicarbonate of soda, and mix a final time until you have a thick dough.
Take approx 1 Tbsp of the cookie dough and place on a chopping board, flattening it down with the back of the spoon.

Place a small teaspoon of the chocolate filling in the middle of the flattened cookie dough, then fold the cookie dough around it, completely enclosing it.
Flatten down, then place onto a baking tray ready to go in the oven. Repeat until all the cookie dough is used (should make approx 18 cookies).
Bake in the middle of the oven for approx 10 minutes or until lightly golden. The cookies will still be very soft when you remove them from the oven, but they will harden once they start to cool.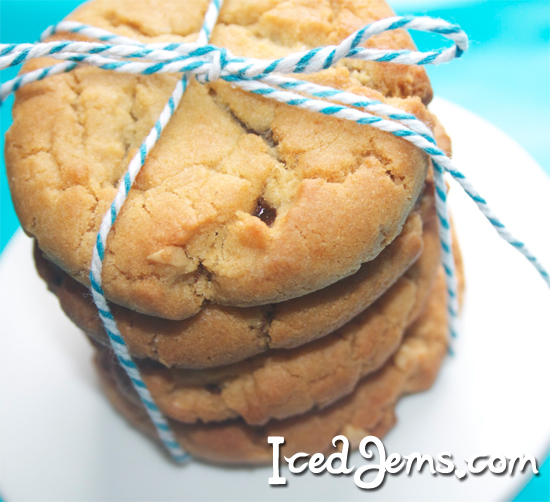 PS – if you are looking for the gorgeous baking twine, I sell it in my shop for just £1 for a 5m length! Click here to take a look: https://www.icedjemsshop.com/?s=twine&post_type=product
[fblike layout="box_count" show_faces="false" action="like" font="trebuchet+ms" colorscheme="light"][tweet username="icedjemsltd" layout="vertical"][stumbleupon layout="5″]