[fblike layout="box_count" show_faces="false" action="like" font="trebuchet+ms" colorscheme="light"][tweet username="icedjemsltd" layout="vertical"]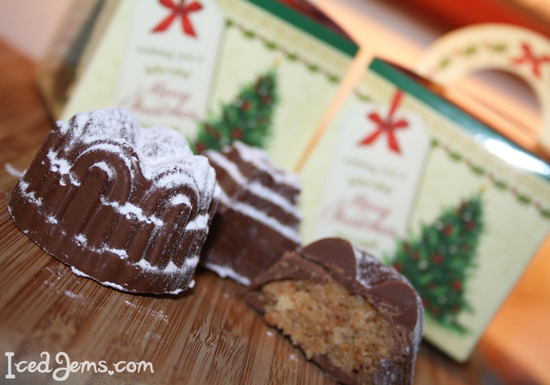 These Cake Truffles make awesome edible homemade gifts for Christmas! Using the awesome Mini Bundt Mould from my shop, you can follow this really simple recipe and make some tasty gifts to give.
[fancy_header]You will need (makes 12 Cake Truffles):[/fancy_header]
200g Cake Crumbs (You can use any flavour, I used Gingerbread Flavour as it was for Christmas)
100g Buttercream / Frosting (Again, use any flavour you want)
250g Milk Chocolate
Icing Sugar to decorate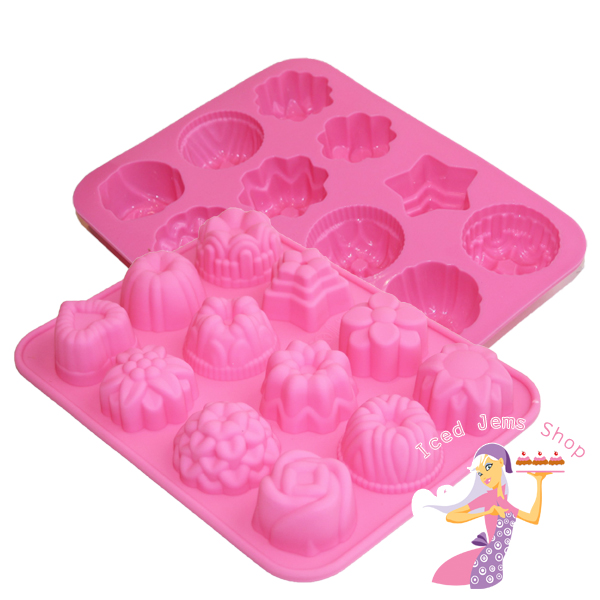 To start, simply melt your Milk Chocolate and pour a teaspoon into each Mini Cake Cavity in your mould. Use a small spoon to spread the chocolate up the sides of the cavity then set aside and leave to set.
While your chocolate is setting, make the filling by mixing the Cake Crumbs and Frosting in a large bowl until well combined – it should form a sticky dough like consistency.
Once the chocolate has set, fill each cavity with the cake truffle mixture, then pour the remaining chocolate over the top to seal the truffles and leave to set.
To release from the mould, simply stretch the edges of the cavity and push each cake truffle up from the bottom. Place the truffles on a large plate and sprinkle with icing sugar to finish!
I gave mine in the cute treat boxes from the shop, just £1.50 for 8 boxes!
Enjoy!
Jem x
[fblike layout="box_count" show_faces="false" action="like" font="trebuchet+ms" colorscheme="light"][tweet username="icedjemsltd" layout="vertical"]