[fblike layout="box_count" show_faces="false" action="like" font="trebuchet+ms" colorscheme="light"][tweet username="icedjemsltd" layout="vertical"]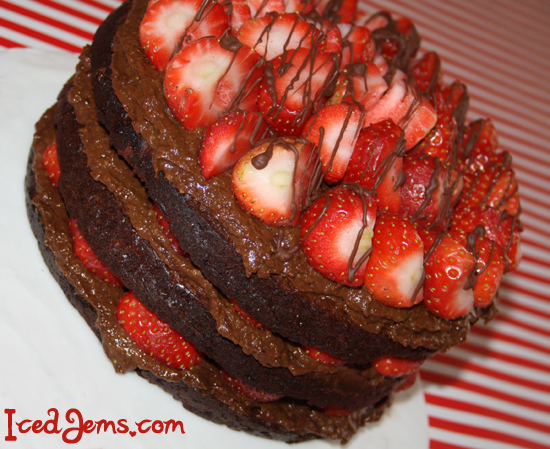 Yes, you read the title right… this delicious and healthy cake contains sweet potatoes!
Lots of you have been asking for Healthier Recipes to try, and I had a wonderful new food processor from Argos I had to try out so I made something a little different!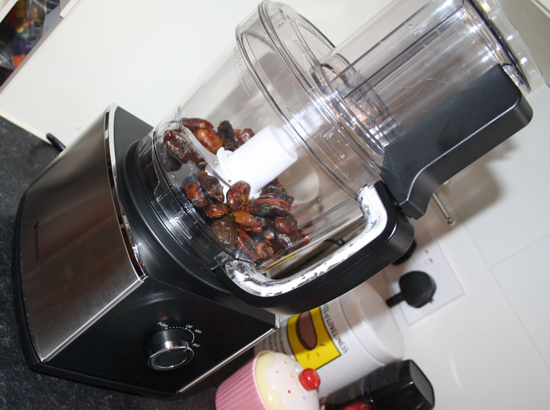 I can't tell you how much I love my new food processor, I've been making healthy smoothies every morning with the blender attachment, and as the recipe below shows you, it can even be used for cakes! 🙂 For those asking, this Food Processor is the Hotpoint Stainless Steel Silver Processor, available from Argos, and it has so many awesome attachments I'm still getting through them all!
This cake is Dairy Free and Gluten Free.
[fancy_header]You will need:[/fancy_header]
160g Dates
5 Sweet potatoes
112g Plain Gluten Free Flour
230g Ground Almonds
175ml Cold Water
50ml Maple Syrup
40g Cocoa Powder
3 Tsp Vanilla Essence
For the Topping
4 Avocados
2 Bananas
160g Dates

25g Cocoa Powder

3 Tbsp Maple Syrup
2 Punnets Strawberries (sliced)
50g Dairy Free Chocolate for drizzle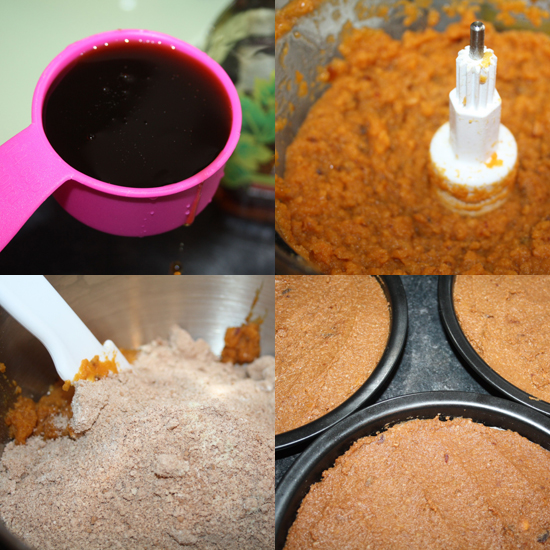 The very first thing you will need to do is peel, chop and boil your sweet potatoes, this may take a while so get them going in a pan of hot water before you get all your other ingredients ready.
Once boiled and very soft, transfer the sweet potatoes into your food processor and add the dates, water, vanilla essence and maple syrup. Mix on a high speed until you get a soft paste like mix as shown above in the pictures.
Next add your dry ingredients (Plain Gluten Free Flour, Ground Almonds and Cocoa Powder) and mix again to form a thick cake mixture. Don't worry if this is not like your usual cake mixture, it's not supposed to be!
Transfer to 3 lined cake tins (approx 8 inch) and bake in the oven at approx 175 degrees for 25 minutes. One thing to note, is that these cakes won't rise, or even melt down and change shape while cooking! So make sure you smooth over the top of your batter before you pop them in the oven. The cakes will still be quite mushy when they are cooked, like a brownie mixture, so don't be scared to take them out of the oven once they are cooked.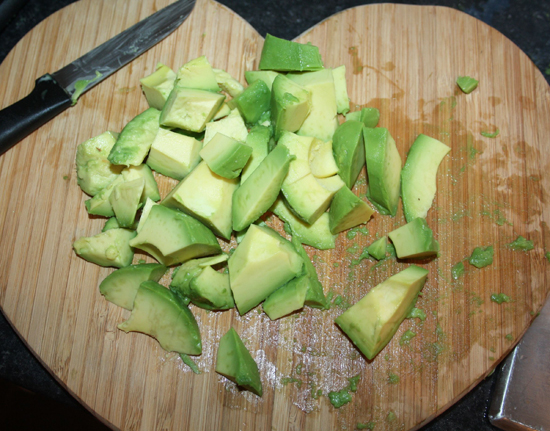 To make your delicious and healthy topping, chop your avocados and bananas, then pop them into the food processor.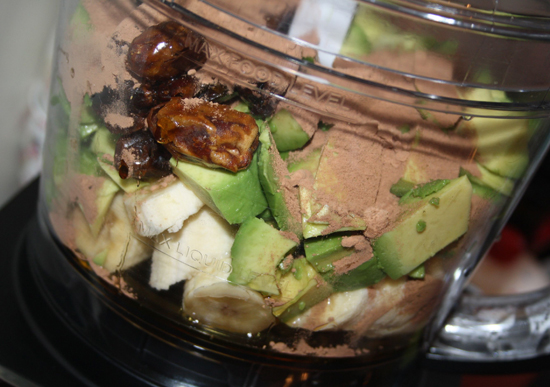 Then throw in the dates, cocoa powder and maple syrup and mix on a high speed until it all blends together nicely and looks like chocolate pudding.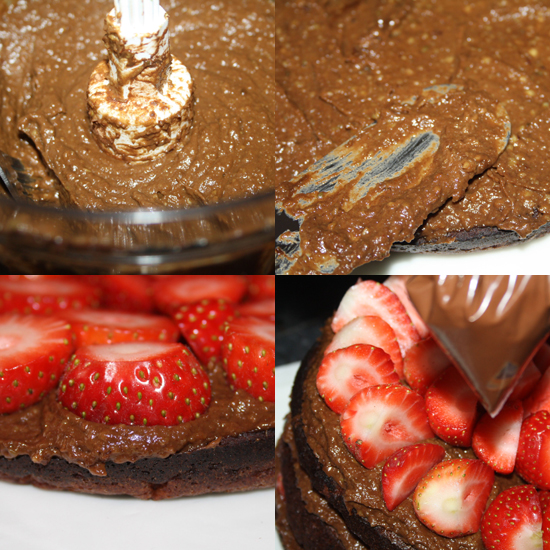 Now there is just the fun part left, simply spread the chocolate topping over the first cake layer and top with a layer of sliced strawberries. Repeat this until all three cake layers are topped and stacked on top of each other.
To finish, melt the dairy free chocolate into a ziplock bag, then snip off a small corner and drizzle over the top of the cake.
Now simply serve and enjoy! I have to admit, I was so scared serving this cake to people, I din't tell most people what it was made out of until they tried it! But everyone loved it, and the thing they loved most was that they didn't feel sick or bloated afterwards like you might with a normal cake, they felt good!
Jem x