[fblike layout="box_count" show_faces="false" action="like" font="trebuchet+ms" colorscheme="light"][tweet username="icedjemsltd" layout="vertical"]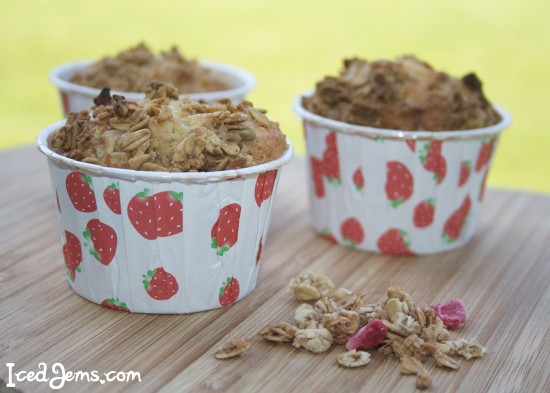 We all know breakfast is important, but I'll be the first one to admit I'll often savour an extra few minutes in bed over sitting down and having breakfast! These granola breakfast muffins however are perfect for grabbing whilst you run out the door. Fruity and light with a satisfying granola crunch, this recipe is perfect for breakfast on the go!
I also was super shocked to see that 57% of people say that tea or coffee fuels them for the day rather than breakfast on this fun infographic from Jordans Cereals – if you are powered by tea or coffee every morning, at least have a tasty granola breakfast muffin with it and get the best of both worlds! 😉

Granola Breakfast Muffins Recipe
[fancy_header]You will need (makes 10 muffins):[/fancy_header]
115g / 4oz Caster Sugar
115g / 4oz Butter (I used Vitalite so my recipe would by Dairy Free)
2 Medium Eggs
115g / 4oz Self Raising Flour
1 Apple (Peeled, Cored and Cubed)
115g / 4oz Jordans Super Fruity Granola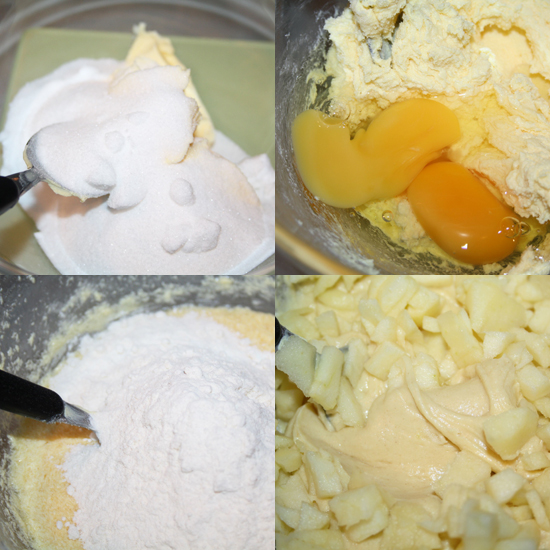 Preheat your oven to approx 180 degrees.
Cream together your butter and sugar, then adds the eggs and mix well until you have a thick batter.
Pour in the flour and apple cubes and mix again until well combined.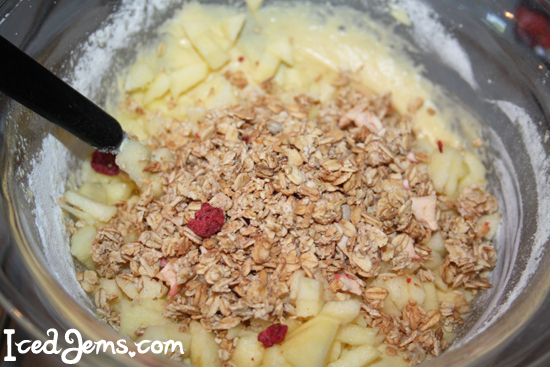 Finally pour in HALF of your granola and mix a final time until the granola is evenly distributed within the batter.
Place your baking cups on a baking tray or within a muffin tray and place heaped spoonfuls of the mixture into each cup.
Sprinkle each muffin with the remaining granola so there is a layer completely covering the top. Transfer to the muffins to the oven and cook for approximately 18 minutes (or until the muffins spring back when pressed on top).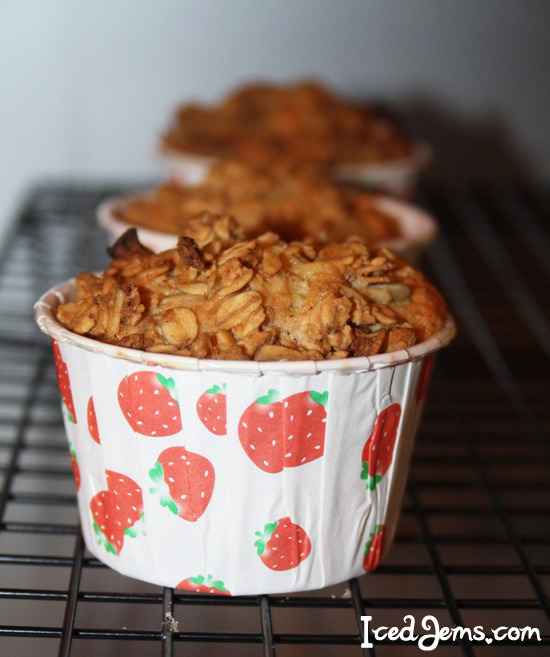 Remove from the oven and place on a wire rack to cool. Then simply serve and enjoy – or rush eating them whilst running to work 😉
Jem x