[fblike layout="box_count" show_faces="false" action="like" font="trebuchet+ms" colorscheme="light"][tweet username="icedjemsltd" layout="vertical"]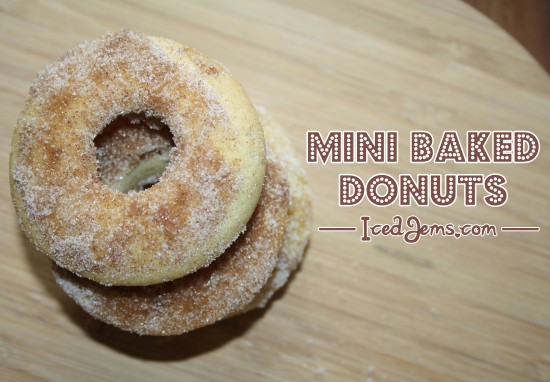 I knew I had to use the Mini Donut Mould from the shop as soon as it came in! These Mini Baked Donut Cakes covered in Cinnamon Sugar taste amazing and are so cute.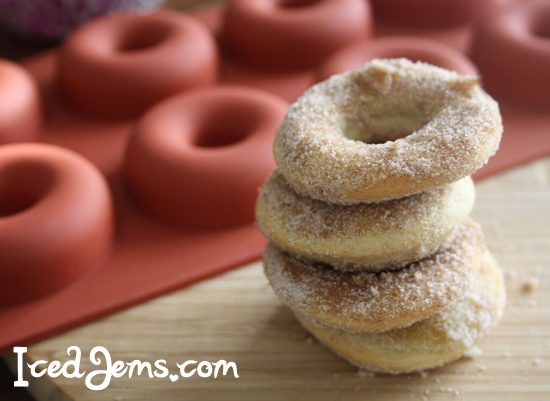 [fancy_header]You will need (this recipe makes about 88 donuts, so feel free to halve or quarter):[/fancy_header]
Mini Donut Mould – £4.99 from Iced Jems Shop
390g Plain Flour
2 Tsp Baking Powder
1 1/2 Tsp Salt
235ml Milk
1 1/2 Tsp vanilla extract
225g Unsalted Butter or Margarine
390g Caster Sugar
4 Eggs
50g Melted Butter
2-3 Tsp Ground Cinnamon
70g Caster Sugar
Start by preheating the oven to 190 degrees and lightly greasing your mini donut mould. Cream your Butter and Sugar with a mixer until creamy and smooth, then add the eggs (one at a time) whilst still mixing. You will now need two separate bowls. Sift together the Plain Flour, Baking Powder & Salt into one bowl, and the Milk and Vanilla into another.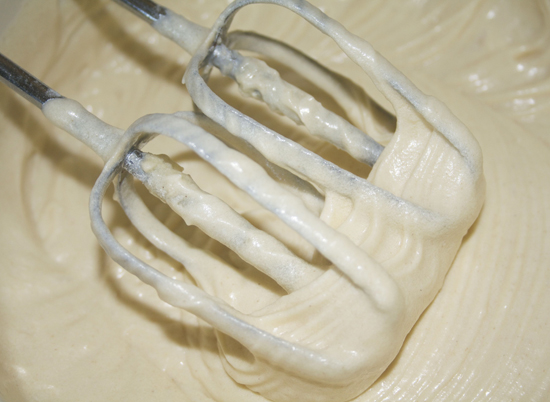 Now alternate adding the Flour Mixture and the Milk Mixture to the Butter and Sugar Mixture a little at a time until completely combined. Pour your mixture into a piping bag, then pipe into the mini donut moulds so they are about 2/3 full.
Bake in the middle of the oven for approx 15 minutes until they start to turn golden, then remove and place the mould on a cooling rack. Leave for a few minutes, before turning upside down and tipping the mini donuts out of the mould.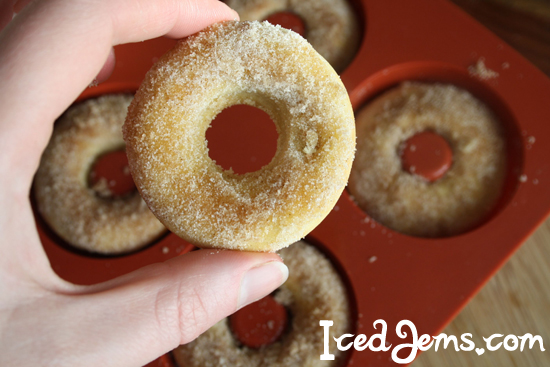 To finish, mix together your cinnamon and sugar in a bowl, then dip a mini donut into the melted butter, then into the cinnamon and sugar mixture, making sure to completely coat it. Now simply serve and enjoy! Jem x