[fblike layout="box_count" show_faces="false" action="like" font="lucida+grande" colorscheme="light"][tweet username="icedjemsltd" layout="vertical" text="How to use Baking Cups"][googleplusone size="tall"]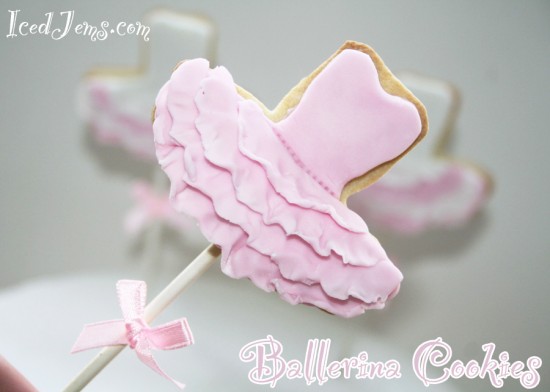 Once the Ballerina Dress Cookie Cutter came into my little online shop, I knew I had to make something pretty with them! These gorgeous cookie pops and perfect for parties and favours, they are also really simple to make using my no-spread cookie recipe!
[fancy_header]You will need (makes 18 cookies):[/fancy_header]
200g Unsalted Butter or Margarine
200g Caster Sugar
1 Egg lightly beaten
410g Plain Flour
2 Tsp Vanilla Essence
To decorate:
Few teaspoons of icing sugar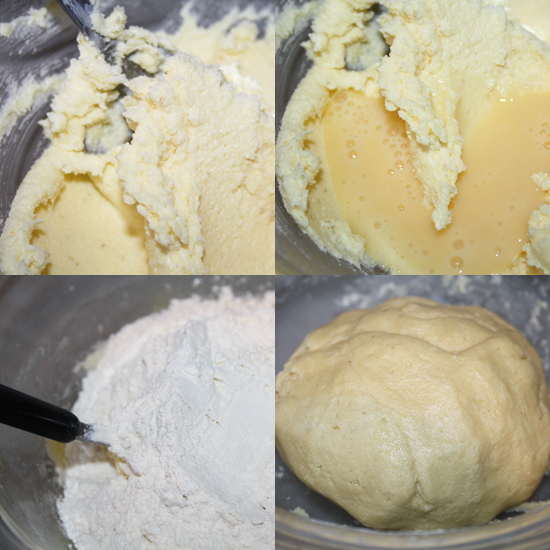 To make your delicious no-spread sugar cookies, start by creaming together your butter and sugar. Make sure you don't overdo it or you cookies might spread! Next pour in your lightly beaten egg and vanilla essence and mix until well combined.
Finally add the plain flour and mix well until you have a soft cookie dough that rolls together in a ball like the picture shown above. Wrap it in some cling film and pop in the fridge for about 30 minutes until it is firmer.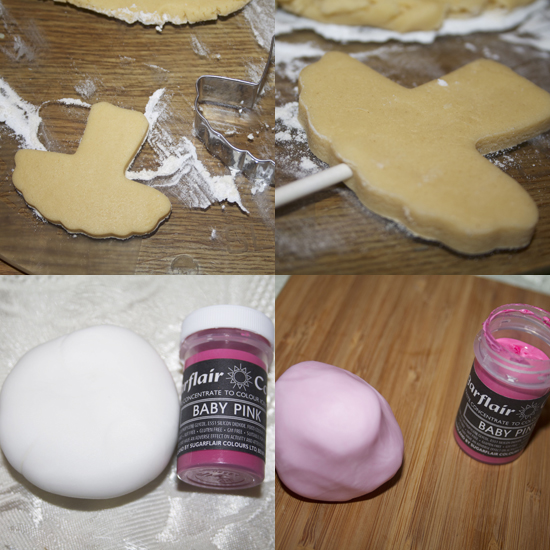 Preheat your oven to approx 180 degrees. Once your cookie dough is chilled, roll it out on a lightly floured surface to approx 1cm thickness. Use the cookie cutter to cut out Ballerina Dress Shapes and place these onto a flat baking tray with lots of space below them for the lollipop sticks.
I bake mine with the lollipop sticks already in, but you can always add them as soon as your cookies come out of the oven while they are still soft! To insert them before, just push into the bottom of the dress shape, twisting the stick round until the stick is about 2/3 of the way up.
Transfer to the oven and bake for about 10 minutes until you see a light golden edge, when you remove them they might still be slightly soft, but they will harden once cooled.
If you are colouring white sugar paste rather than buying pink, just dip a cocktail stick into the paste and spread over the white sugar paste, then knead it well until the colour is fully mixed in.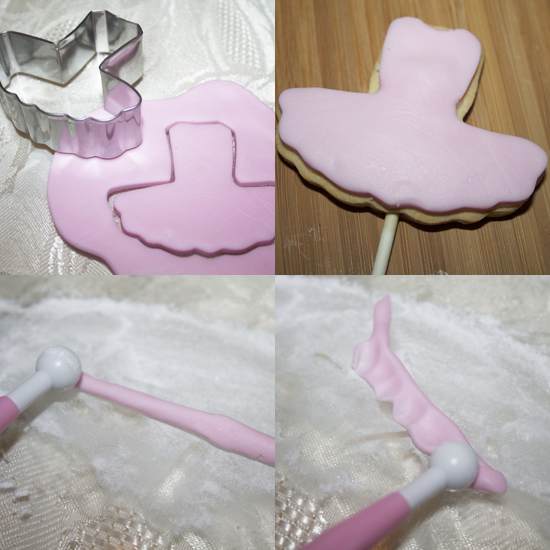 Using your cookie cutter again, cut out a Ballerina Dress shape from the Pink Sugarpaste. Stick it to one of your cooled cookie pops by mixing the few teaspoons of icing sugar with a few drops of water and spreading it over the top of the cookie before placing the sugar paste dress.
Now grab your ball tool and roll a sausage shape of sugar paste about the same length of the bottom of the dress. Press the ball tool into the sausage shape lightly, repeating as you go along the length of it. The edges will start spread out in a ruffle effect, if it sticks to your surface just place some icing sugar down.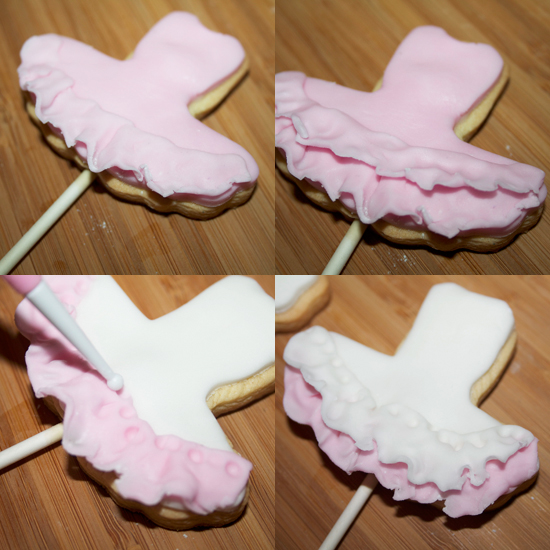 Once your strip of sugar paste is frilled enough (it doesn't have to be neat, mine were quite messy and rough), secure it to the bottom of your dress with a little wet icing sugar. Repeat this four times, building up the layers of frill on the dress, you just need to use shorted strips of sugar paste for each layer!
I even did some and layered white and pink ruffles for a different effect!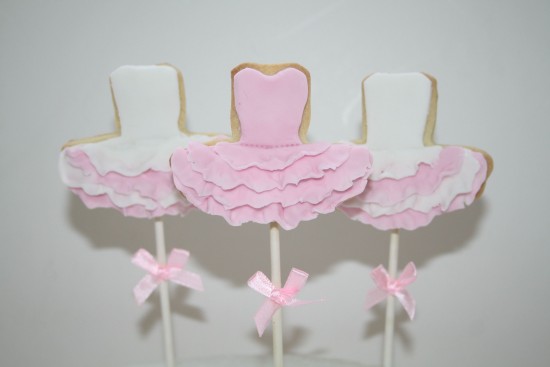 To finish, you can add some pretty bows to the lollipop sticks using a little glue. I even added a little detail above the skirt just using a cocktail stick.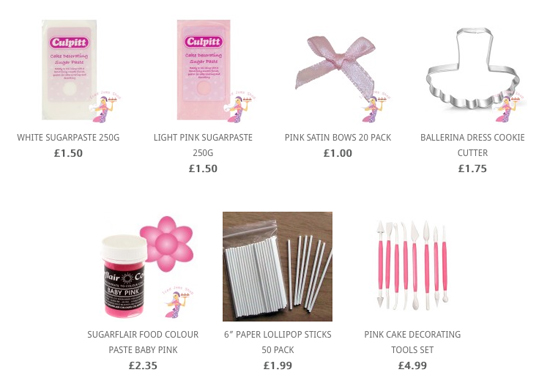 Everything you need to make these pretty cookies are available in my shop at bargain prices too! 🙂
Happy Baking!
Jem x