[fblike layout="box_count" show_faces="false" action="like" font="lucida+grande" colorscheme="light"][tweet username="icedjemsltd" layout="vertical" text="How to use Baking Cups"][googleplusone size="tall"]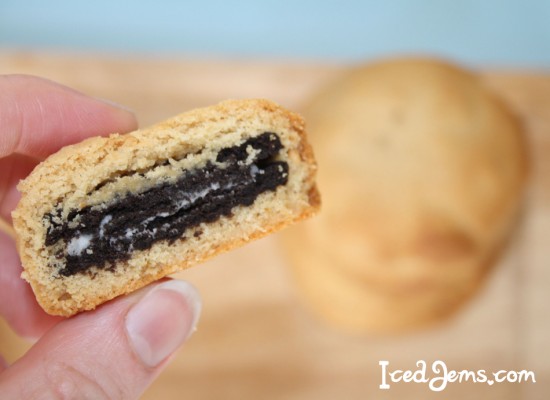 I didn't think it was actually possible to improve on my Peanut Butter Cookie Recipe – that was before I stuffed it with an Oreo and entered cookie heaven!
Warning – friends may hound you for more of these once you make them and give them out.
[fancy_header]You will need (makes 15 cookies)[/fancy_header]
125g / 4oz Butter or Margarine
125g / 4oz Caster Sugar
125g / 4oz Peanut Butter (Crunchy or Smooth)
4Tbsp Golden Syrup
225g / 8oz Plain Flour
1/2 Tsp Bicarbonate of Soda
15 Oreo Cookies

Preheat the oven to 170 degrees celsius and line two baking trays with greaseproof paper or tin foil.
For the cookie dough, cream together the butter and sugar until fluffy. Then add the peanut butter and golden syrup and blend well.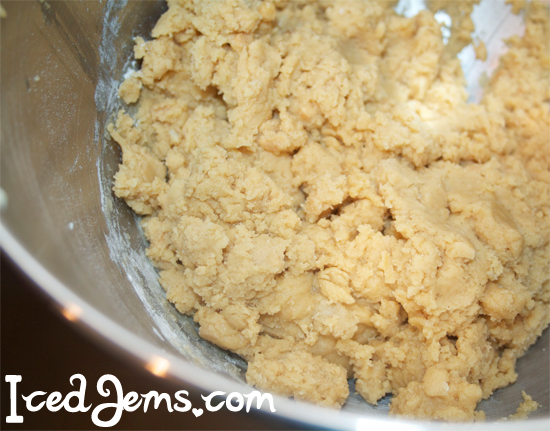 Pour in the plain flour and bicarbonate of soda, and mix a final time until you have a thick dough.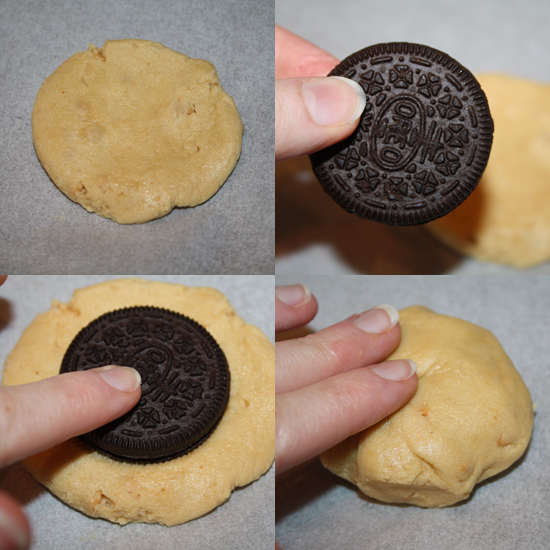 Take about a tablespoon of the cookie dough and flatten down onto a lined baking tray. Next take an Oreo and press down onto the cookie dough, then fold the edges around the Oreo until it is completely coated.
Repeat until all the cookie dough is used up (this should make around 15 cookies) then transfer to the oven and bake for approximately 15 – 18 minutes.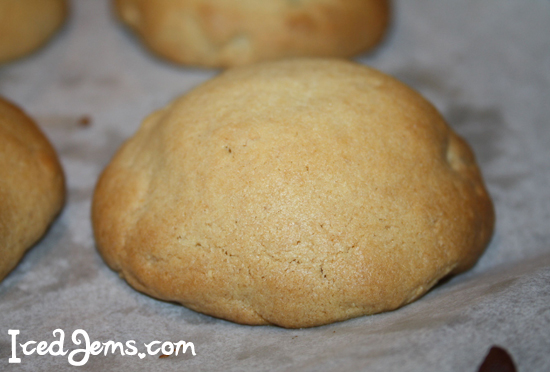 Once golden brown, transfer to a wire rack to cool. If you get a chance, try them still slightly warm and gooey (with a huge scoop of ice cream).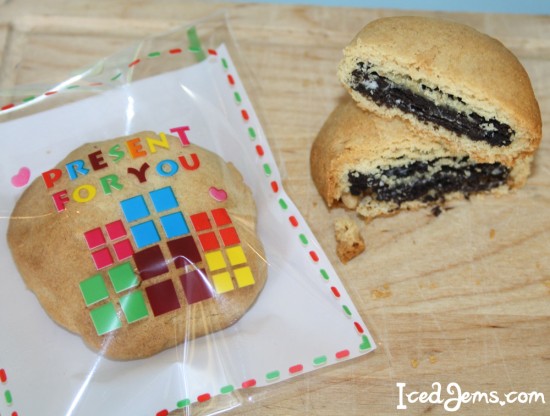 These make great little gifts for friends or work colleagues! Pop one in a cute cello bag (you can grab of pack 10 cello bags from my shop for just £1 https://www.icedjemsshop.com/product-category/favour-bags-boxes/cello-bags/).
Jem x