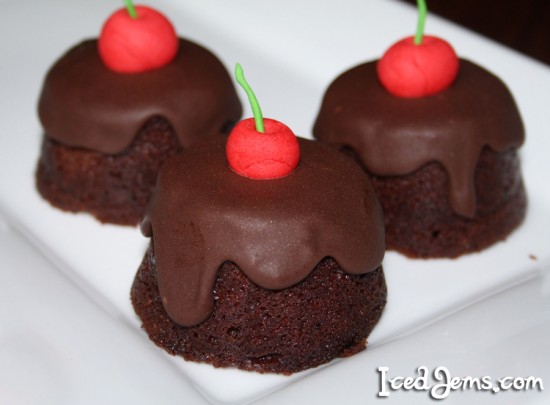 These cute little Black Forest Puddings are perfect to bring out at dinner parties or as an alternative to cupcakes.
[fancy_header]You will need (makes approx 16 puddings):[/fancy_header]
50g Cocoa Powder
120ml Boiling Water
100g Caster Sugar
3 Eggs
150ml Olive Oil
100g Icing Sugar
Cherry Flavouring
150g Self Raising Flour
Pudding Mould (£3.99 from www.icedjemsshop.com)
For the Icing and Decoration
125g Icing Sugar
25g Cocoa Powder
Few drops Cherry Flavouring
Few Teaspoons of Water
Red and Green Sugarpaste for Cherry Decorations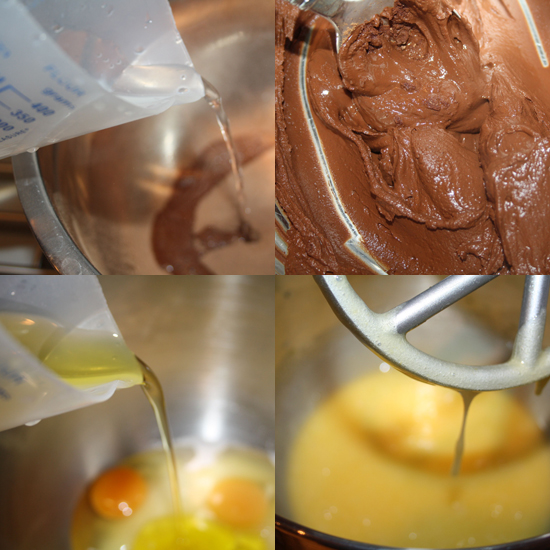 Start by preheating your oven to approx 160 degrees and greasing your pudding mould.
You will need to make a chocolate paste first, by mixing the boiling water and cocoa powder in a large bowl.
In a separate bowl, mix together the Caster Sugar, Eggs and Olive Oil until you have a thick yellow mixture that looks like a runny custard.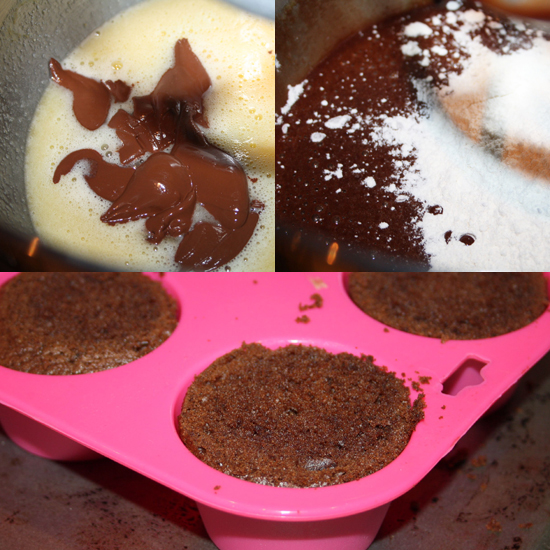 Next add your chocolate paste to the egg and oil mixture, along with the Icing Sugar and Cherry Flavouring. Mix well until you have a rich looking chocolate mix.
Finally add the self raising flour, then pour into your pudding mould and transfer to the oven for approx 15 minutes (or until sponge mixture springs back when pushing down).
Once cooked, turn the mould upside down onto a wire cooling rack. If you used cake release spray like me, they should fall right out – if not, just run a knife around the edges to help loosen them.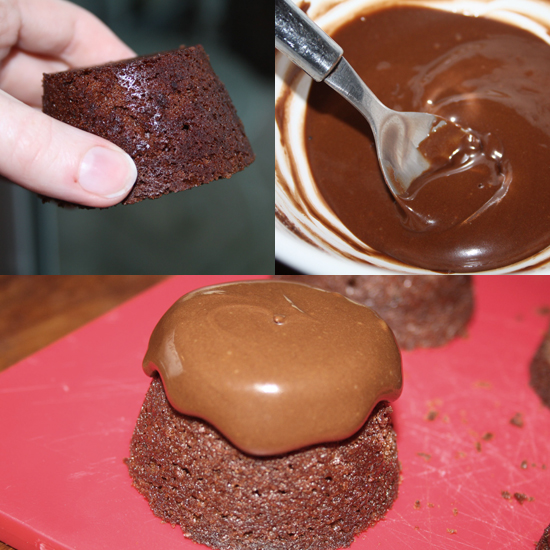 Once the little cakes are cooled, you can top with some delicious Glace Icing. Simply mix the Icing Sugar, Cocoa Powder an Flavouring with a teaspoon of water and mix, adding a few drops more at a time if needed to get a thick dropping consistency.
Using a teaspoon, drop a large blob of the icing on top of each cake until it starts to run down the sides of the cake.
To finish, roll a small ball of red sugar paste for the cherry and a thin line of green sugar paste for the stem. Use a blunt round tool (such as the end of a paint brush) to push down on the top of your cherry to flatten it and make a hole for the stem. Them simply place on top of the icing and you Black Forest Creation is finished!
Enjoy!
Jem x