[fblike layout="box_count" show_faces="false" action="like" font="lucida+grande" colorscheme="light"][tweet username="icedjemsltd" layout="vertical" text="How to use Baking Cups"][googleplusone size="tall"]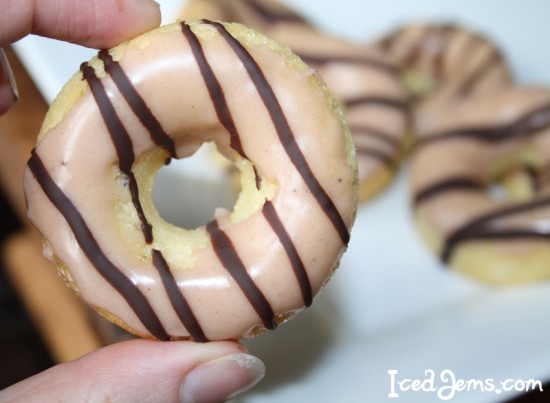 For those of you who are regular readers of my blog, you will know I love making donuts in any size! When the Salted Caramel Flavoured Icing Sugar arrived in my shop this week, I knew I had to try it out.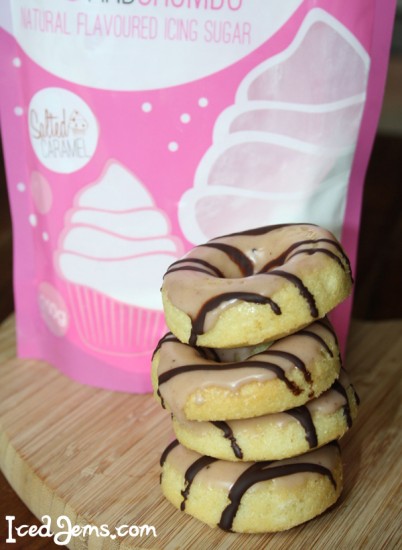 These flavoured Icing Sugars are great, a real strong and realistic taste – I've even started adding a spoon in my hot chocolate for a tasty kick!
[fancy_header]You will need (makes approx 30 mini donuts):[/fancy_header]
Mini Donut Mould – £4.99 from Iced Jems Shop
195g Self Raising Flour
1 Tsp Baking Powder
115ml Milk
50g Salted Caramel Icing Sugar – £2.99 for 250g from Iced Jems Shop
112g Unsalted Butter or Margarine
195g Caster Sugar
2 Eggs
100g Salted Caramel Icing Sugar
1/2 Tsp Cocoa Powder
1 Tbsp Water
100g Dark Chocolate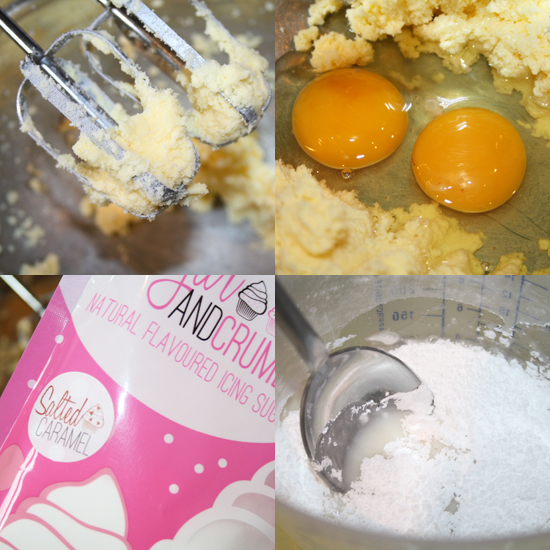 Preheat your oven to 175 degrees and lightly grease your Mini Donut Mould.
Cream together the Butter and Caster Sugar, then add your two eggs and whisk on a high speed
In a jug, mix together your milk and salted caramel flavour icing sugar.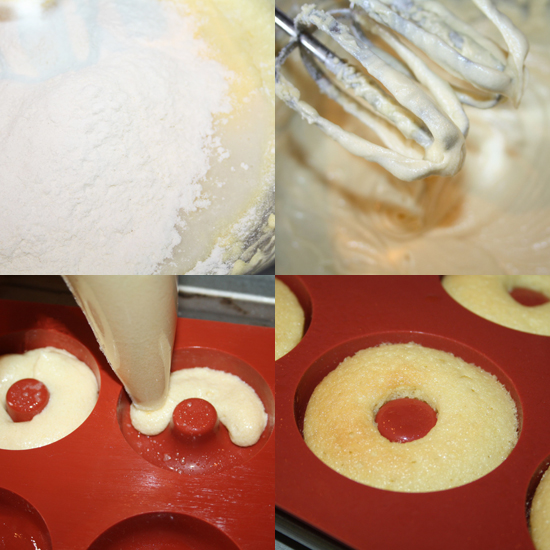 Pour half the milk mixture and half the flour into your bowl and mix until well combined. Repeat until all your milk and flour is added, then add the Baking Powder and give a final mix.
Spoon your batter into a disposable piping bag and snip then end off. Pipe the Donut Mixture into the donut mould, filling each cavity about 2/3 full.
Transfer to the oven for approx 10 minutes or until the donuts spring back when you press them. Once cooked, remove from the oven, turn the mould upside down onto a cooling rack and the donuts should fall right out.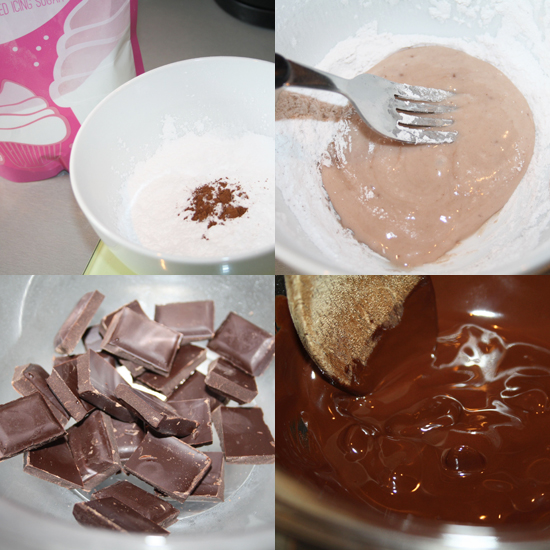 To make the yummy Salted Caramel Icing, simply pour the Icing Sugar and the small amount of Cocoa Powder into a bowl, then add the water a few drops at a time. Mix well using a metal spoon and add more water if necessary as the icing will need to be fairly runny.
Melt your dark chocolate in a glass bowl over a saucepan of boiling water, then transfer to a disposable piping bag and snip off a very small end.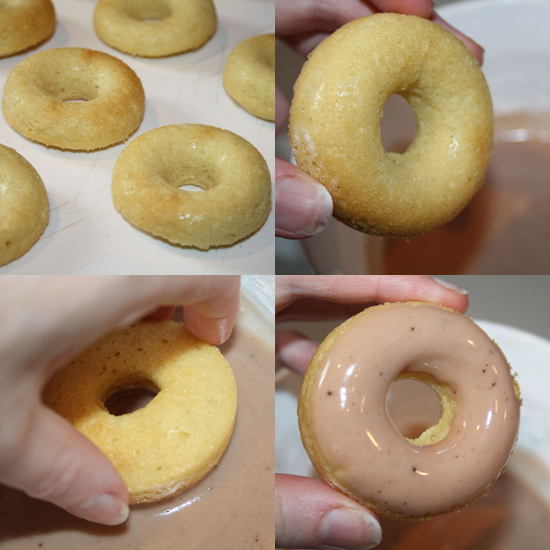 Once the donuts are cool, pick one up and dip it face down into the Caramel Icing, shaking off the excess before placing onto a flat board.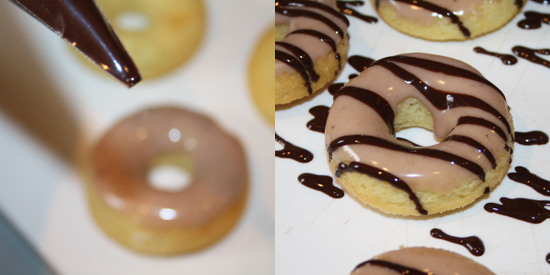 Before the Icing has set, pipe lines of the melted chocolate over your donuts then leave to dry!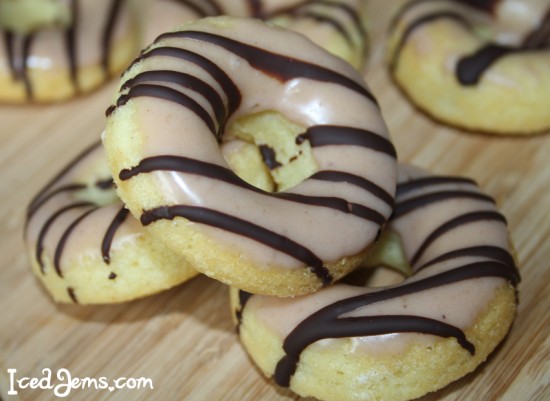 Now simply serve and enjoy!
Jem x