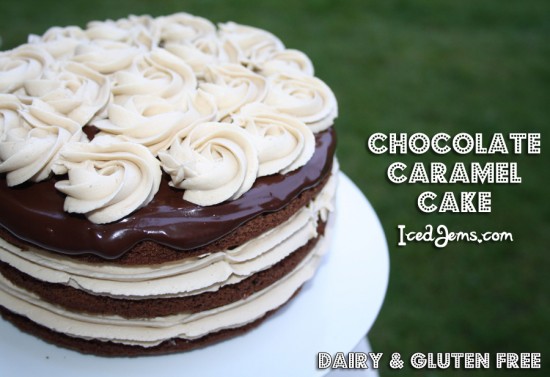 I got to make this delicious Chocolate and Caramel Cake for a friend who is both dairy and Gluten Intolerant! It's really easy to stick to plain flavours and be safe when baking free-from cakes, but I thought I'd do an indulgent chocolate and caramel cake using Dairy Free Chocolate from Plamil.
[fancy_header]You will need (makes a 3 layer 8″ cake):[/fancy_header]
50g Cocoa Powder (some may contain milk so check the label and go for Raw Cacao Powder if you can find it)
120ml Boiling Water
100g Caster Sugar
100g Icing Sugar
Few drops concentrated Caramel Flavouring
3 Eggs
150ml Olive Oil
150g Gluten Free Self Raising Flour (I used Doves Farm Brand)
150g Dairy Free Chocolate Chips (I used Plamil brand as they have a good range of Dairy Free Chocolate)
For the Frosting and Decoration
250g Stork Baking Block (Not the tubs, the blocks – these are dairy free and allow the frosting to hold its shape)
150g Icing Sugar
Few drops concentrated Caramel Flavouring
250g Icing Sugar
2 Tsp Vanilla Essence
Small amount of brown food colouring if you want to give your frosting a caramel colour
100g Dairy Free Chocolate Chips
2D Piping Tip and a disposable piping bag
Start by preheating your oven to 170 degrees, then line and grease three 8 inch cake tins.
Mix together your cocoa powder and boiling water to make a chocolate paste. In a separate large bowl, pour in the Caster Sugar, Salted Caramel Icing Sugar, Caramel Flavour, Eggs and Olive Oil. Mix well until you have a thick yellow mixture.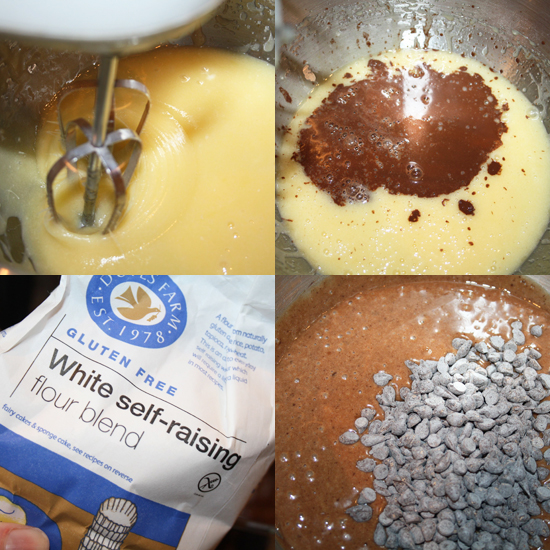 Next add your chocolate paste to the yellow mixture and combine  until brown.
Add your Gluten Free Flour and give a final mix until you have a runny cake batter. Pour in your Dairy Free Chocolate Chips and stir well.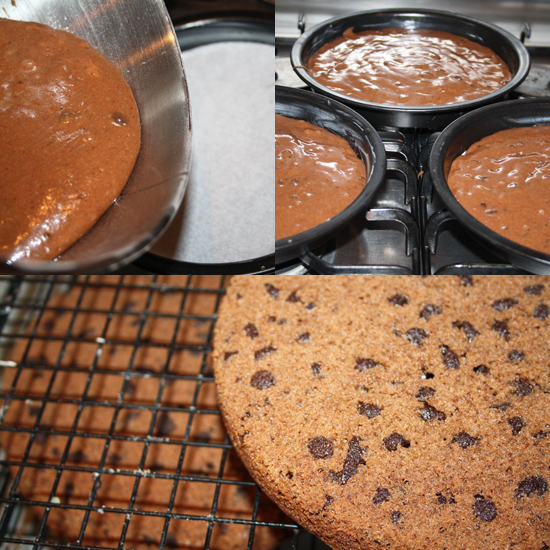 Pour the cake batter into your cake tins and bake in the middle of the oven for approx 20 minutes.
Once baked, tip onto a wire rack to cool.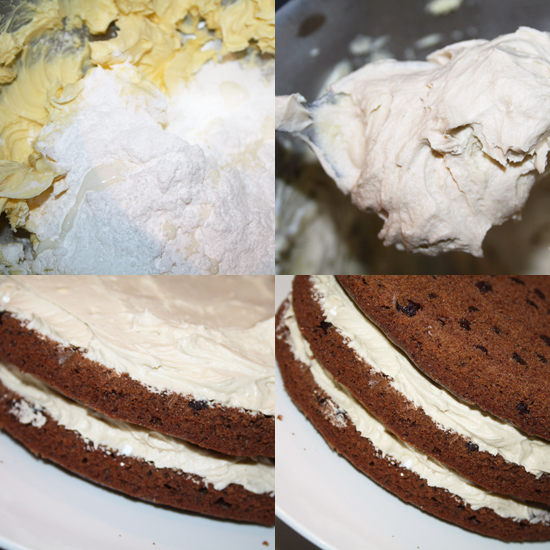 To make your delicious icing, pop the stork, flavouring and icing sugar into a large bowl and mix well until smooth. You can also add a little brown food colour (or cocoa powder) if you would like to give it a caramel colour.
Spread the icing over thickly over the first layer of cake, then place the second layer on top. Repeat this with the second layer and place the third layer on top and press down firmly.
Melt your Dairy Free Chocolate in a glass bowl over a pan of boiling water. I've noticed this chocolate melts and burns really quickly compared to normal chocolate, so do it over a very gentle heat and constantly stir it.
Once melted, pour the chocolate over the top of your cake and spread it out right up to the edges.
Snip the end off your disposable piping bag and push the 2D piping tip firmly into the end of it. Fill the bag with your remaining caramel icing.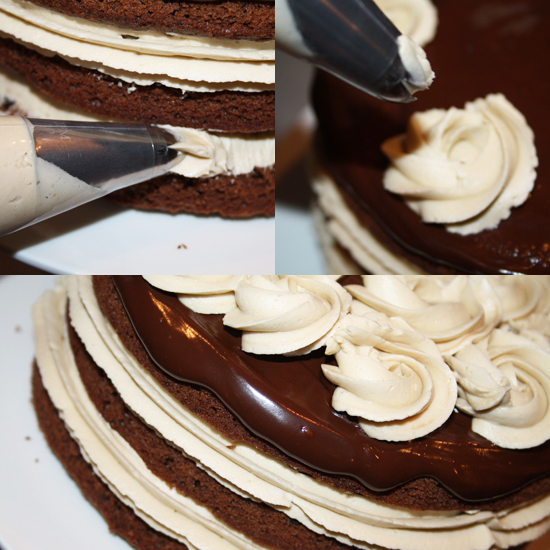 Pipe your icing around the edge of the cake in-between the layers so you have a pretty finish.
Then pipe small circles of icing on the top layer to look like mini roses, for each rose just start in the middle and pipe in a circular motion going outwards.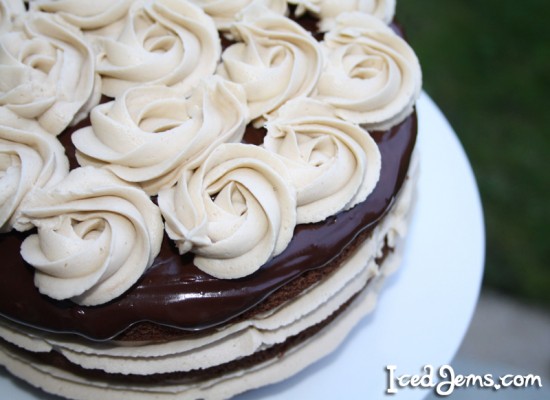 Now your delicious Chocolate Caramel Cake is finished and ready to eat! With indulgent chocolate and caramel icing, this is sure to please those on free from diets (and even those who aren't)!
Happy Baking!
Jem x