[fblike layout="box_count" show_faces="false" action="like" font="trebuchet+ms" colorscheme="light"][tweet username="icedjemsltd" layout="vertical"]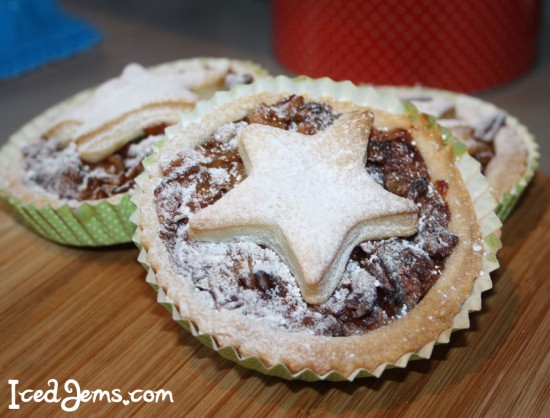 Last week I had a lovely afternoon with Comté Cheese and chef Laura Pope, cooking up some delicious dishes using the divine French Cheese that is Comté.
I know what you're thinking – cheese in sweet tarts? But believe me, it works! These tarts are also a fantastic alternative Mince Pies for Christmas or as the dessert at a dinner party. This recipe is adapted from the one created by the lovely Laura Pope.
[fancy_header]You will need (makes 4 large 10cm tarts):[/fancy_header]
Polka Dot Flan Cases (pack of 24 available from www.icedjemsshop.com for £1.50)
Large Round Circle Cutter (approx 12cm diameter)
Star Cookie Cutter
250g Shortcrust Pastry
3 Medium Apples (approx 250g, I used Red Dessert Apples)
1/2tsp Ground Cinnamon
Few tablespoons of water
1 Tbsp Brown Sugar
40g Chopped Pecans
50g Comté Cheese
1 Tbsp icing Sugar to sprinkle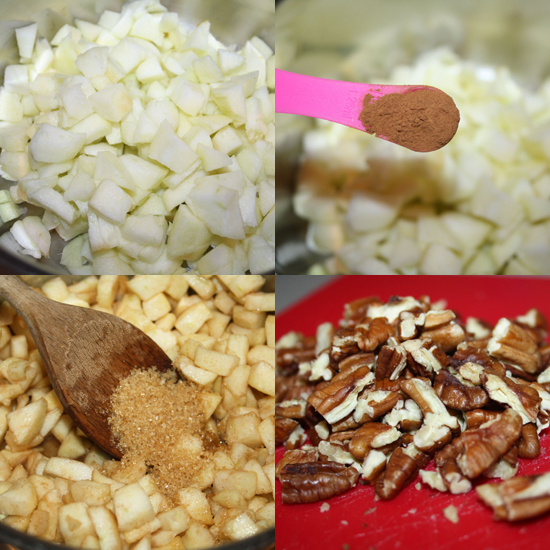 Start by preheating your oven to approx 180 degrees (or 200 if you don't have a fan oven).
Peel, core and chop your apple into small cubes (about 1cm) and throw them into a saucepan. Add the water, ground cinnamon and brown sugar, then cook on a low heat for about 5 minutes until the apples are soft. Once cooked, remove from the heat and leave to cool.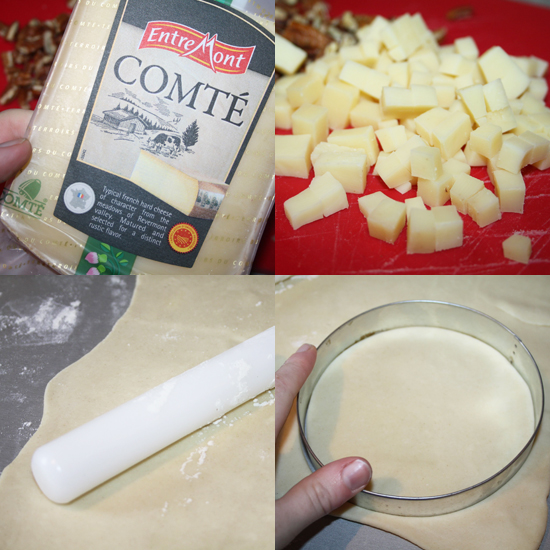 Chope your Pecans and Comté Cheese into small cubes and then store them gently into the cooked apple mixture.
Roll out your pastry onto a lightly floured surface to about 5mm thickness, then cut out a large circle shape using your cutter.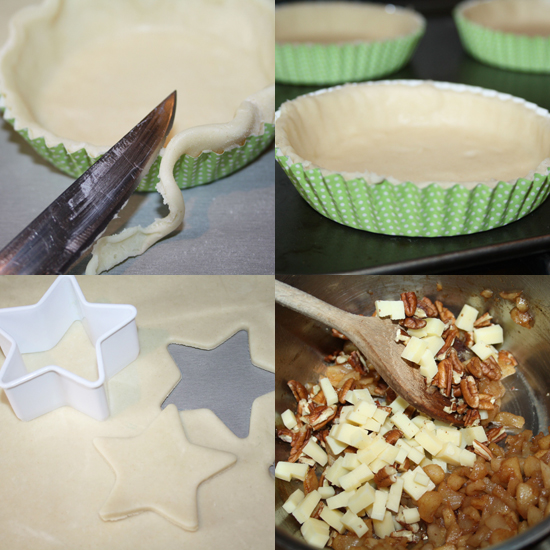 Push the circle of pastry into one of your flan cases, gently squeezing against the sides. Trim off any excess pastry with a sharp knife.
Repeat until you have 4 filled cases, then cut out 4 large stars using the leftover pastry.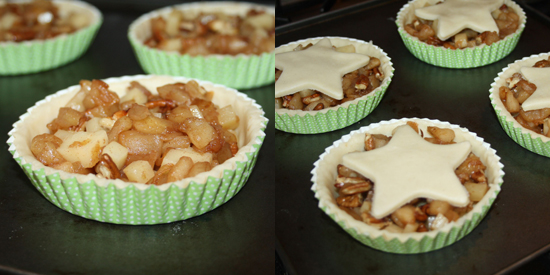 Fill your pastry cases with the Apple, Pecan and Comté Cheese mixture, ensuring it is spread right to the edges.
Place your pastry stars on top of the filled tarts and brush them with a little oil or butter.
Place in the oven for approx 20-25 minutes until the pastry is firm and golden.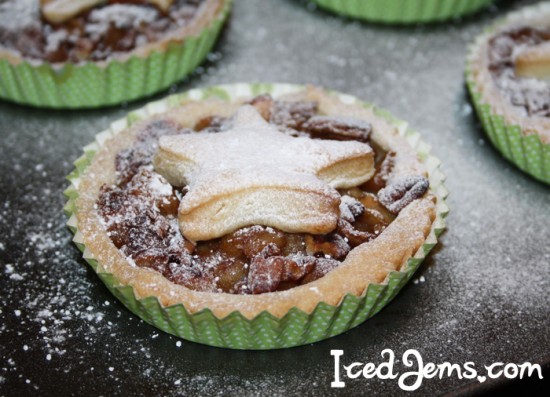 Once perfectly cooked, remove from the oven and leave to cool on a wire rack. To finish the look, simple sprinkle over your icing sugar and your delicious tarts are ready to eat.
Enjoy,
Jem x