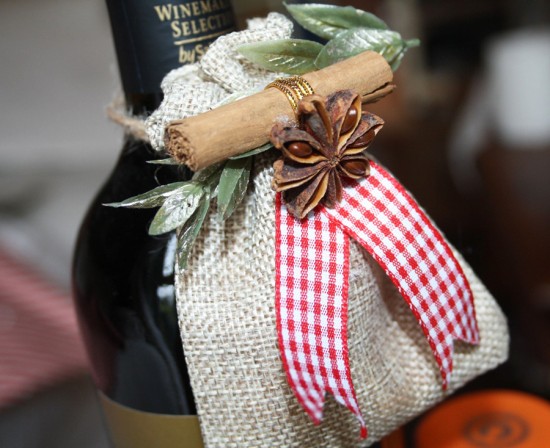 This is such a fantastic gift idea for Christmas! Simply fill a Hessian Bag with some wonderful spices and tie to a Bottle of Red Wine for a fantastic "homemade" Mulled Wine Gift Set!
[fancy_header]You will need (makes 1 Gift):[/fancy_header]
1 Tsp Ground Cinnamon
1 Tsp Ground Ginger
1 Tsp Ground Nutmeg
50g Brown Sugar
1 Cinnamon Stick
1 Star Anise
10 Cloves
1 Bottle of Red Wine (an Italian Chianti would be perfect)
A small hessian bag or square muslin (pack of 3 for just £2 from www.icedjemsshop.com)
Bakers Twine, String or Ribbon (optional to decorate)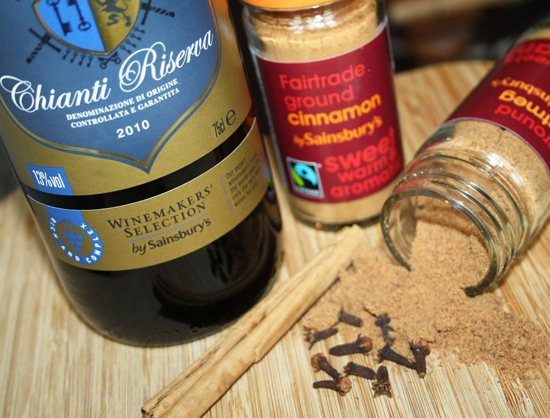 In a small bowl, combine your Ground Cinnamon, Ground Ginger, Ground Nutmeg, Brown Sugar and Cloves and stir together.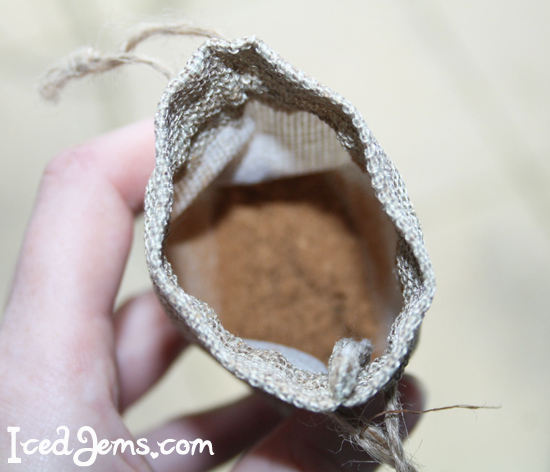 Pour the spice mix straight into your hessian bag or muslin square and close using the drawstrings on the bag or Bakers Twine if you are using a muslin square.
Tie the Spice Mix Bag into your bottle of wine and decorate by attaching the Cinnamon Stick and Star Anise along with any ribbon you want to add.
Now simply present this wonderful gift to friends and family with the instructions: Empty the contents of the bag into a saucepan and pour in the Wine. Simmer for 5 minutes on a medium heat, then serve and enjoy.