[fblike layout="box_count" show_faces="false" action="like" font="trebuchet+ms" colorscheme="light"][tweet username="icedjemsltd" layout="vertical"]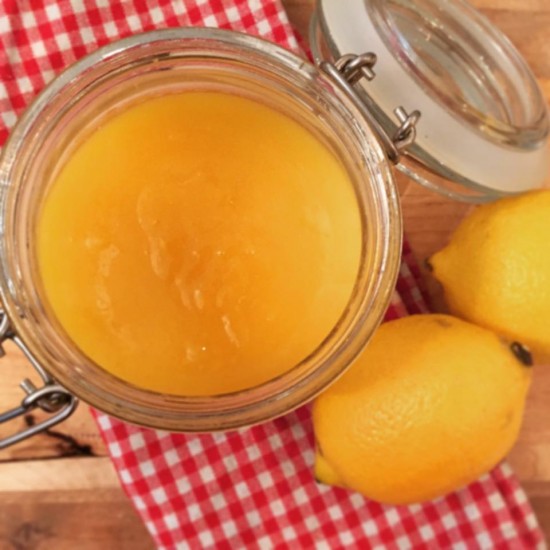 I recently made a meringue type roulade but had lots of egg yolks leftover and was wondering what to do with them! The result was this absolutely delicious and ridiculously easy Lemon Curd!
[fancy_header]You will need (makes 1 small jar):[/fancy_header]
3 Lemons (grated zest and juice)
40g Unsalted Butter
90g Caster Sugar
4 Egg Yolks
Pop all the ingredients in a glass bowl over a saucepan of simmering water and stir continuously with a wooden spoon for about 12 minutes until thickened. Then transfer to a sterilised jar and close the lid, leaving to cool before storing in the fridge.
Lasts about 2-3 weeks if you transfer it to a clean sterilised jar and seal it straight away.
It really is that simple!
Enjoy this fun way to use your leftover egg yolks!
Jem x