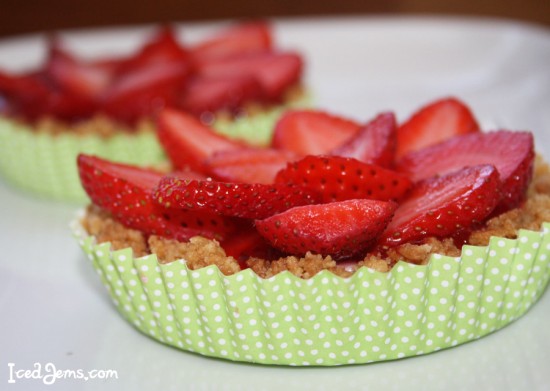 Summer feels like it's just round the corner with all the sunshine recently! I thought I'd whip up these fresh strawberry cheesecake tarts as a sweet treat for my Mom's Birthday today.
This is a no-bake dessert and will only take you about 20 minutes to make. I also used the gorgeous flan cases from my online shop to make them look extra special.
[fancy_header]You will need (makes 5 cheesecakes):[/fancy_header]
175g Digestive Biscuits
120g Unsalted Butter (melted)
180g Philadelphia Cream Cheese (supermarket brands tend to go runny so avoid them if possible)
100g Icing Sugar
Few tablespoons of Strawberry Jam
1 tablespoon of boiling water
200g Fresh Strawberries (sliced)
Polka Dot Flan Cases (£1.50 for a pack of 24 from www.icedjemsshop.com)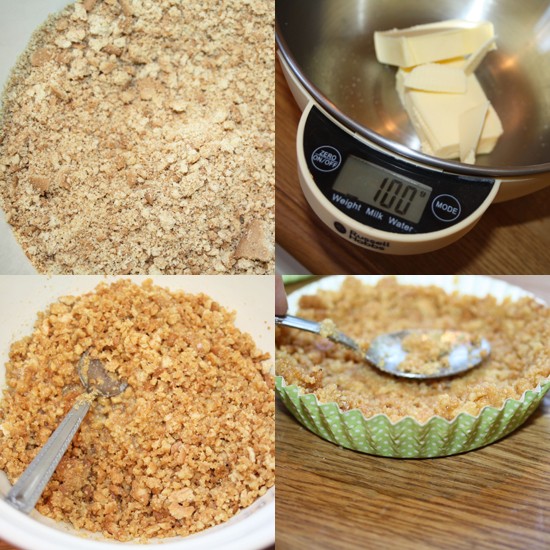 Start by crushing your biscuits into crumbs with the end of a rolling pin or with a food processor.
Add 125g of melted butter (I know the picture shows 100g, but it wasn't enough to get a firm base so I added more) to the crumbs and mix well until the mixture starts to stick in place when pushed down by the back of spoon.
Transfer to your flan cases, I pushed the mixture up the sides first with the back of spoon, then filled in the base.
Transfer the bases to the fridge to set whilst you make your filling.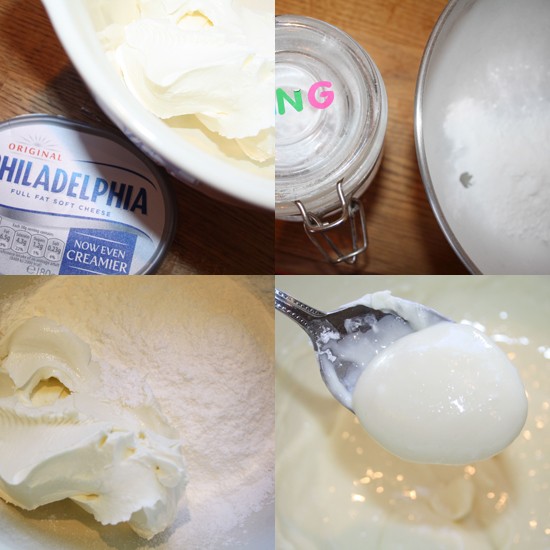 For the cheesecake filling, mix 180g of cream cheese with 100g of icing sugar until you have a smooth and thick filling that doesn't drip off the spoon.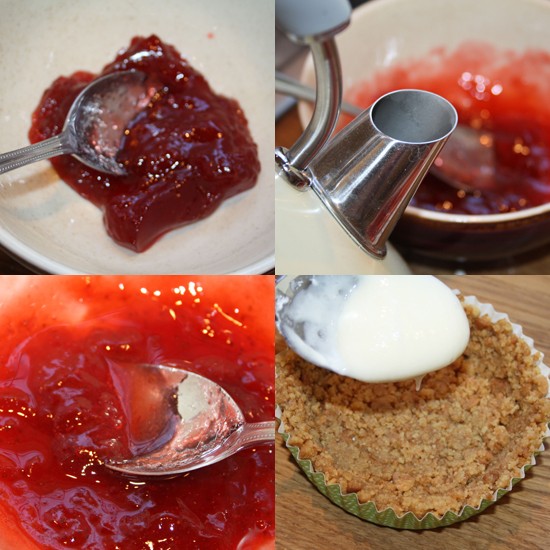 For the strawberry glaze, place two heaped tablespoons of strawberry jam into a bowl, then add 1 tablespoon of boiling water and mix until runny.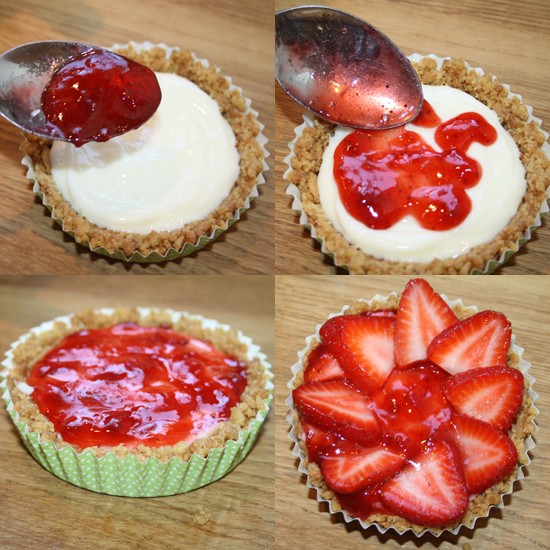 Remove the cheesecake bases from the fridge and spoon the cheesecake filling into them, spreading right up to the edges.
Spoon a small amount of strawberry jam glaze over the top of the cheesecake, again spreading to the edges.
Finally top with sliced strawberries, I did an outer ring of slices following be a ring of three smaller slices in the centre.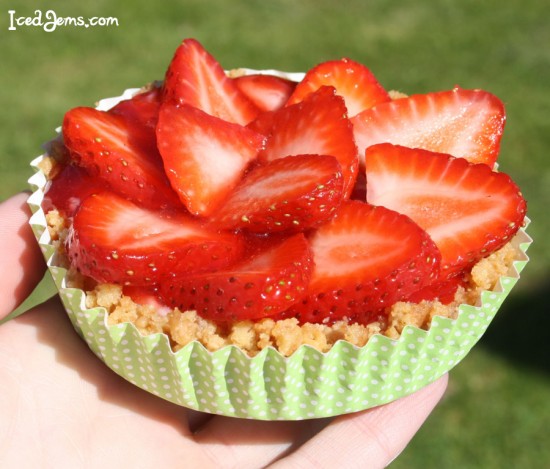 Now simply serve and enjoy! These are best enjoyed fresh due to the strawberries, but you could make these a few days in advance if you needed to and add the strawberries at the last minute.
Jem x