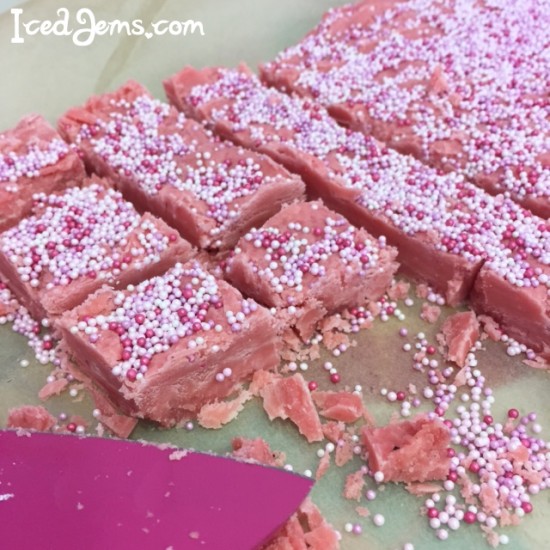 I think I've now lost track of the number of times I've made this fudge in different flavours. This is a very sweet and moreish fudge, it tastes like raspberry ripple ice cream!
This is a really simple recipe and really quick to whip up! It makes the perfect homemade gift and you can any type of sprinkles or chocolate chips to create your own flavours.
[fancy_header]You will need (fills a 22cm x 28cm pan):[/fancy_header]
450g Icing Sugar
Few Drops of concentrate Raspberry flavouring
Can of condensed milk (mine was 397g)
115g Unsalted Butter
100g Chopped White Chocolate (I used Milkybar)
Sprinkles to decorate
A Sugar Thermometer (available from www.icedjemsshop.com)
Start by lining your pan with baking parchment, this will make it much easier to remove and cut up your fudge later. I would thoroughly recommend investing in a sugar thermometer if you want to guarantee perfect fudge every time, because believe me you will think it is ready before it reaches the 118 degrees / soft ball temperature.
Place your butter and condensed milk in a large saucepan and melt on a low heat.
Add your 450g of icing Sugar and raspberry flavouring and bring to boil, stirring constantly with a spatula.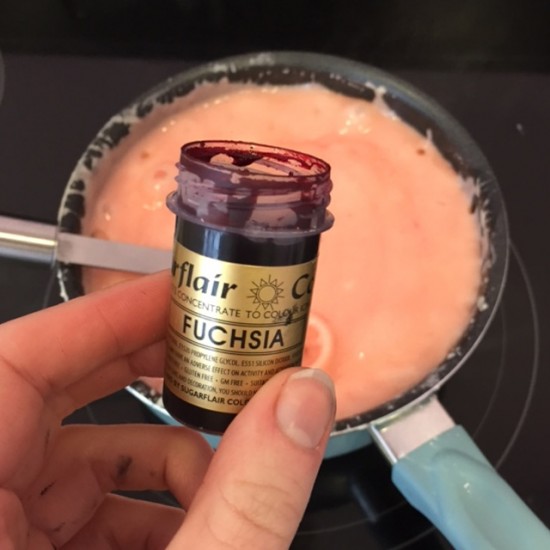 I thought it only seemed right that Raspberry Ripple Fudge should be pink, so I added some Fuchsia Food Colour Paste by dipping a cocktail stick into the colour and then stirred it into the fudge.
You should never use the water based food colours (that you get in little bottles at the supermarket) and these will never give you a strong colour but will also separate and change the consistency of your fudge.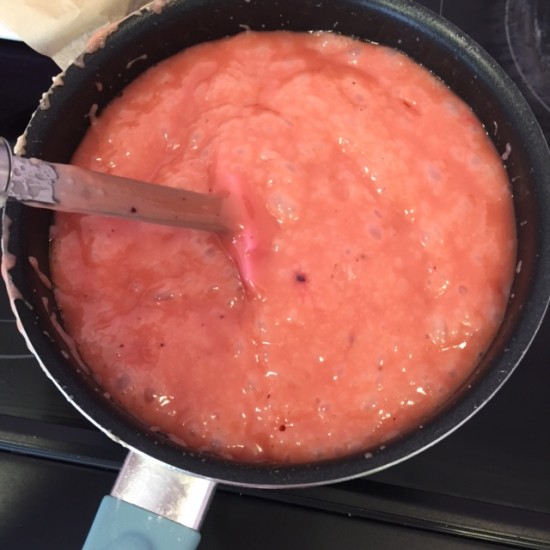 Continue stirring and boiling your fudge mixture, the bubbles will get larger and larger and you may think it is burning but you should not take it off the heat until it reaches 118 degrees / soft ball temperature on your thermometer.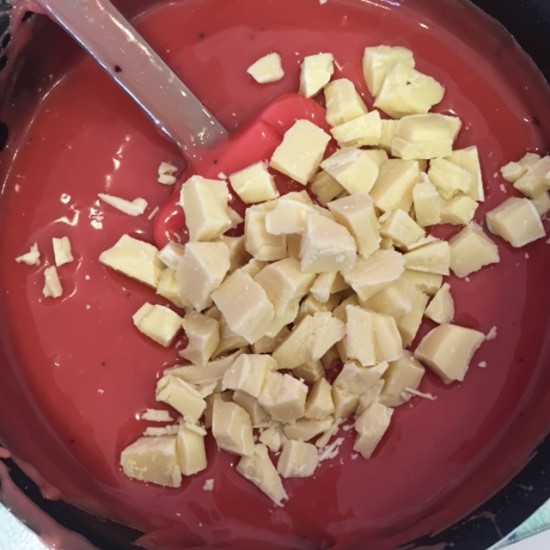 Once the temperature has been reached, take off the heat and stir thoroughly with your spatula until the mixture starts to cool and thicken.
When it gets extremely thick, tip in the white chocolate, give it a very quick stir through, then pour the mixture into your lined tray.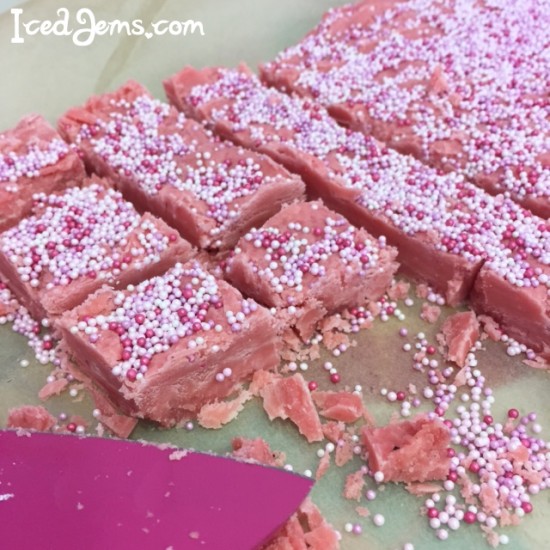 Pour over your sprinkles (you may need to push them down into the fudge to they stick) and then leave to set!
It won't take long at all to set, and sometimes it's easier to cut into squares before fully set anyway as it will be softer.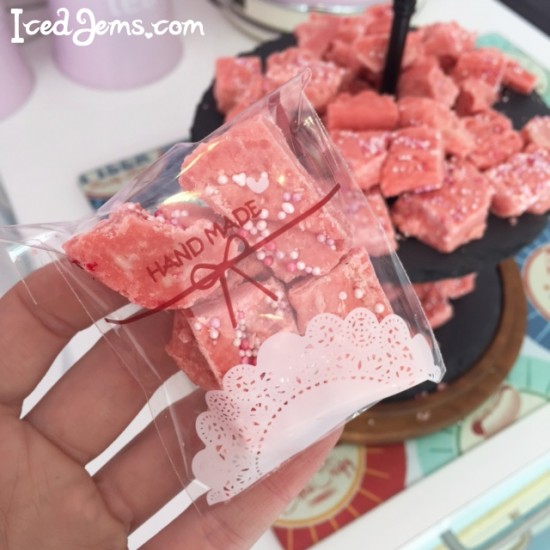 Now simply serve and enjoy! I gave mine away in these cute cello bags from my shop!
Jem x