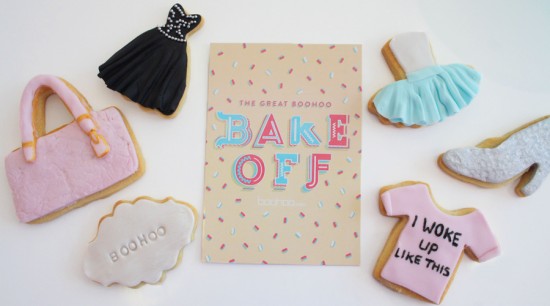 With the Great British Bake Off recently returning to the screens, I've teamed up with Boohoo.com to create a fun recipe for the Great Boohoo Bake Off – I bring you, Fashionista Shortbread Cookies!
I've decorated delicious melt-in-your-mouth shortbread cookies as my favourite Boohoo pieces!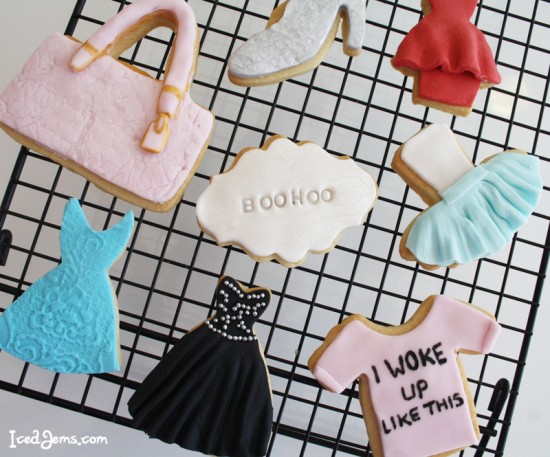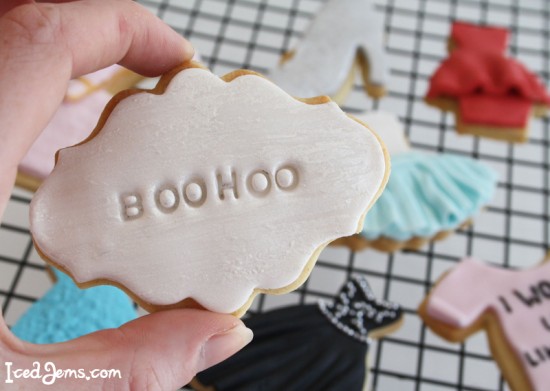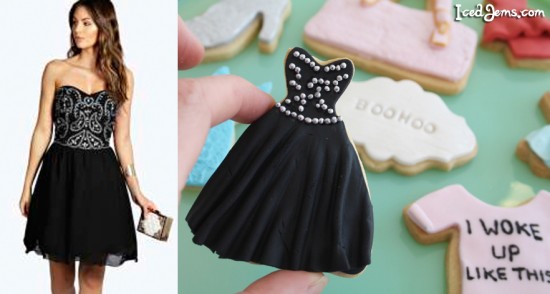 I had to make a classic LBD and I loved this one from Boohoo.
I also thought every fashionista has to have a big day bag and this one was my fave.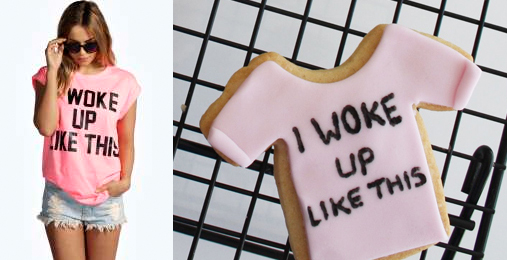 I couldn't resist making this pink tee either.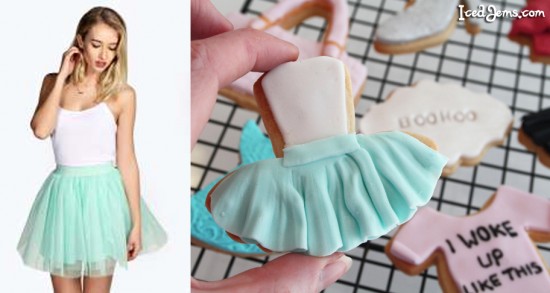 Last but not least is this cute skater skirt, I can see me wearing this in my pastel coloured kitchen!
Onto the recipe…it was biscuit week this week on GBBO, so I thought I'd create my favourite Boohoo Pieces in biscuit form! This is a delicious vanilla shortbread recipe that melts in your mouth and is really simple to make. I then decorated the shortbread in sugar paste and used a few simple tricks to decorate them.
You will need (makes approx 15 cookies):
200g Unsalted Butter or Margarine
200g Caster Sugar
1 Egg lightly beaten
410g Plain Flour
2 Tsp Vanilla Essence
To decorate:
250g Sugar Paste / Fondant Icing
Few teaspoons of icing sugar
Silver Balls for decoration
Metallic Food Pens for decoration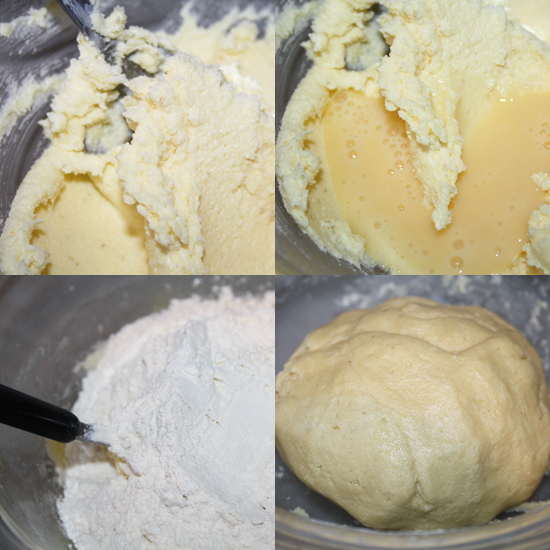 To make your delicious no-spread shortbread cookies, start by creaming together your butter and sugar. Make sure you don't overdo it or you cookies might spread! Next pour in your lightly beaten egg and vanilla essence and mix until well combined.
Finally add the plain flour and mix well until you have a soft cookie dough that rolls together in a ball like the picture shown above. Wrap it in some cling film and pop in the fridge for about 30 minutes until it is firmer.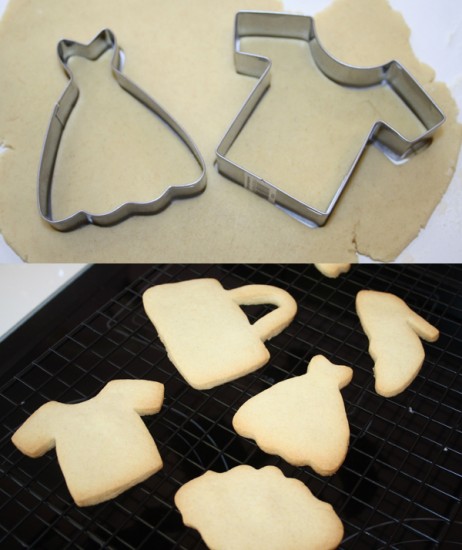 Preheat your oven to approx 180 degrees. Once your cookie dough is chilled, roll it out on a lightly floured surface to approx 1cm thickness. Use the cookies cutters to cut out the shapes you want, then transfer to a lined baking tray and bake in the centre of the oven for about 10 minutes until they are a golden colour. Transfer to a wire rack to cool.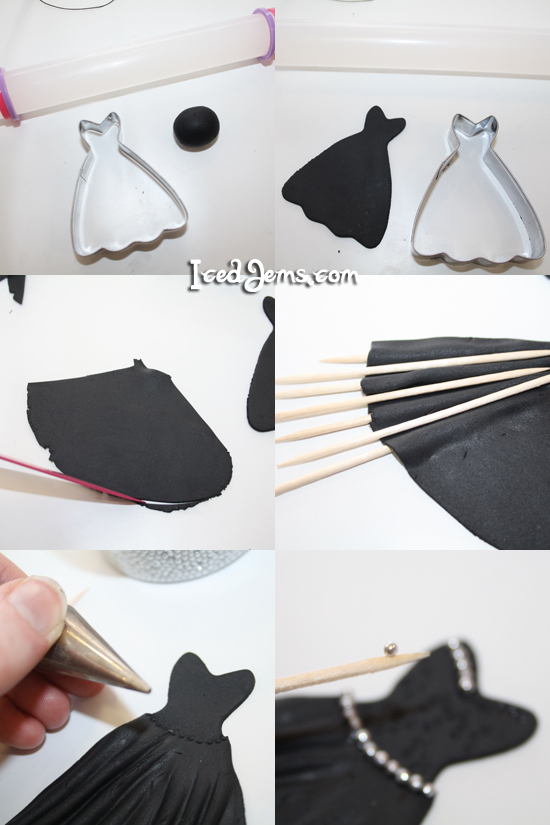 For your little black dress cookies, colour your sugar paste black (or you can use pre-coloured black) and roll out thinly using a rolling pin. Cut out a dress shape using a cookie cutter, then cut out a large semi circle shape, trimming the sides and bottom as shown in the picture.
To make the ruffled dress effect, alternate cocktail stick underneath and on top of the sugar paste to gives ripples and bring the dress in to the same width as the original cookie.
Place the ruffles part on top of the black dress cut out, then make small indents using a piping tip or cocktail stick over the top half of the dress. Place silver balls into the indents you made (use water to stick these if they roll away) then leave to dry. Once set and a little firmer, stick to your cookie using a little glade icing (a few tablespoons of icing sugar with a small amount of water).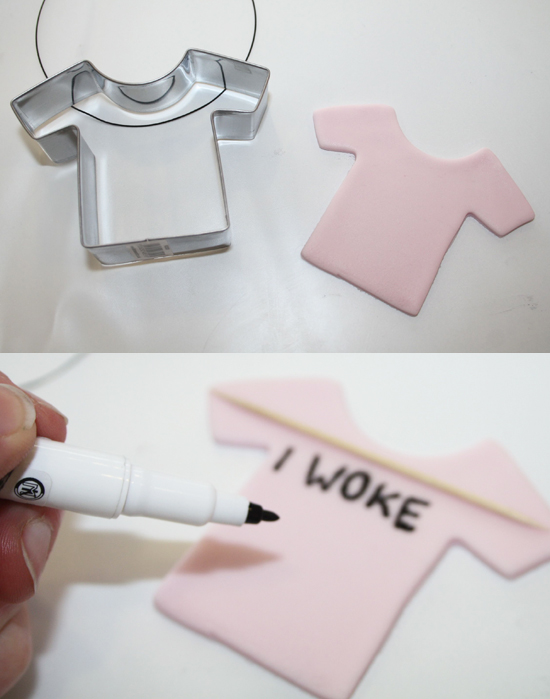 I loved this cute tee on the Boohoo site and knew it would be simple to re-create in cookie form! Colour some sugar paste pink and roll out thinly (about 4mm thickness) then cut out using a t-shirt cookie cutter. To write on the words, make out lines with cocktail sticks then use either a black edible ink pen or black food colouring and a paintbrush to mark on the words.
I found starting in the middle and working outwards was much easier when working out the spacing.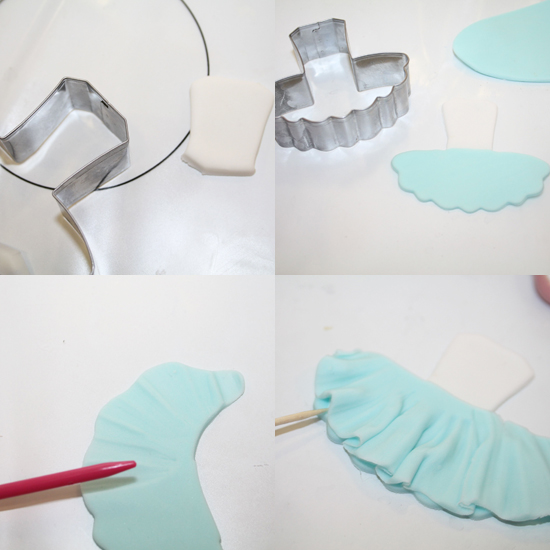 For the green tutu, I used a ballerina dress cookie cutter! I used white sugar paste for a top and coloured sugar paste with an aqua colour for the tutu. I then cut out a semi circle wider than the original tutu and used a cocktail stick / plastic stick to press down and ruffle it, before placing on top of the flat piece.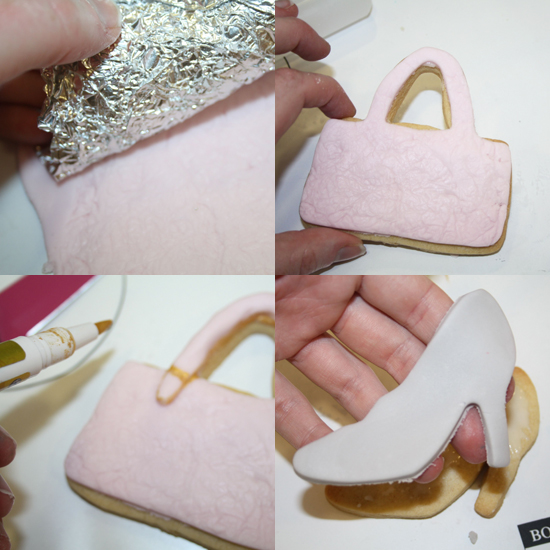 For the handbag I used tin foil scrunched up and pressed it onto the sugar paste to make a leather effect – this is such an easy way to achieve it! I then finished the gold details off with a gold metallic edible paint pen. For the shoe I used grey sugar paste, then dabbed a silver metallic edible paint pen over the top to give a sequin effect!
I hope you get chance to try this delicious recipe and use these techniques to have a go at make your own fashionista cookies!
Jem x