Candyland Christmas Cake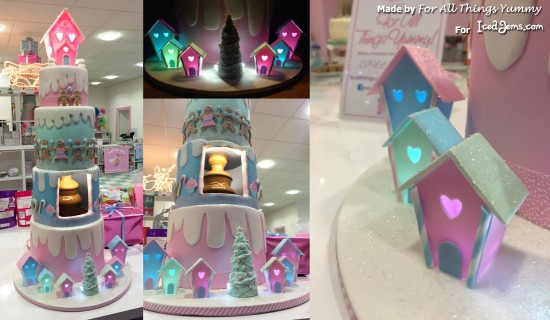 Let me introduce you to the most beautiful Christmas Cake I have ever seen! This masterpiece was designed and made for my shop by the talented Claire at "For All Things Yummy"!
I asked Claire if she could design me a Christmas Cake to go on display at the shop, in my classic pastel colours and she went over and above anything I could have imagined!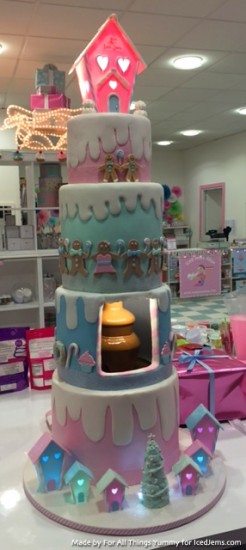 The amazing cake includes a working chocolate fountain!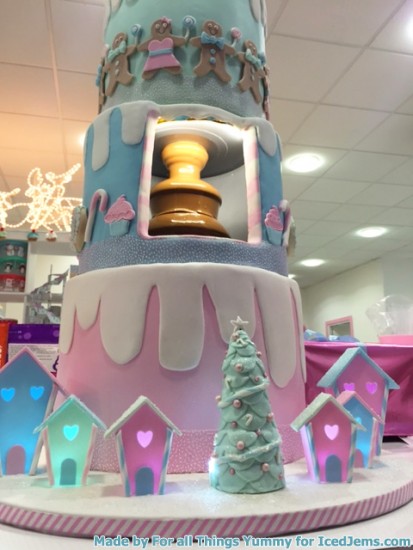 Along with light up houses!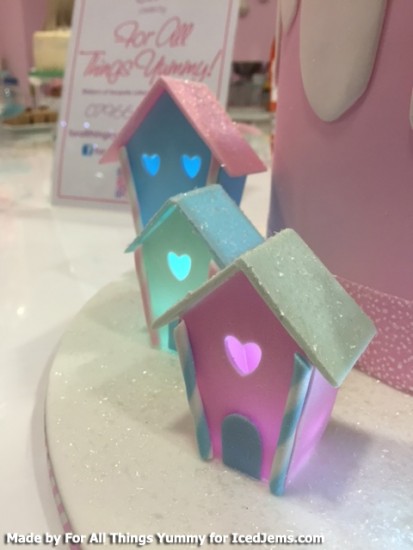 All the little details on the cake are incredible and Claire went into real detail using cutters and moulds from the shop, and incorporating some of my favourite things.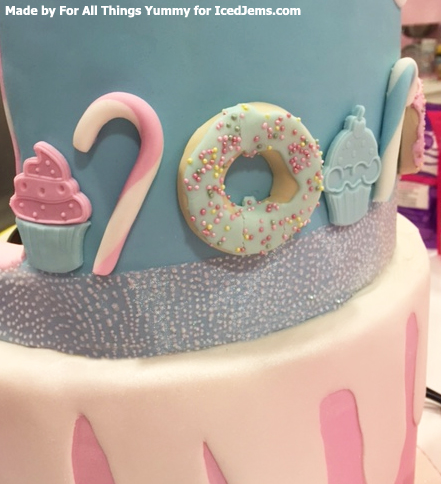 The houses look particularly amazing at night.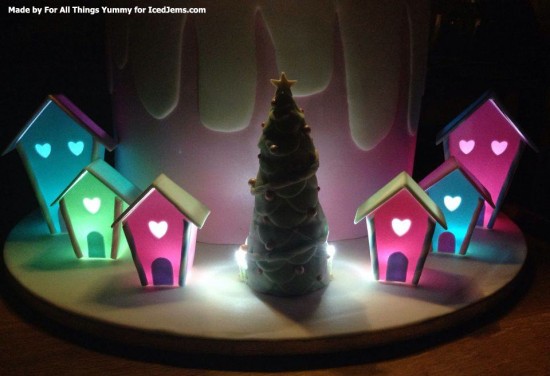 For All Things Yummy is based in the West Midlands and makes celebration cakes and cupcakes to order. You can contact them via their Facebook Page here: https://www.facebook.com/forallthingsyummy/ or via email here.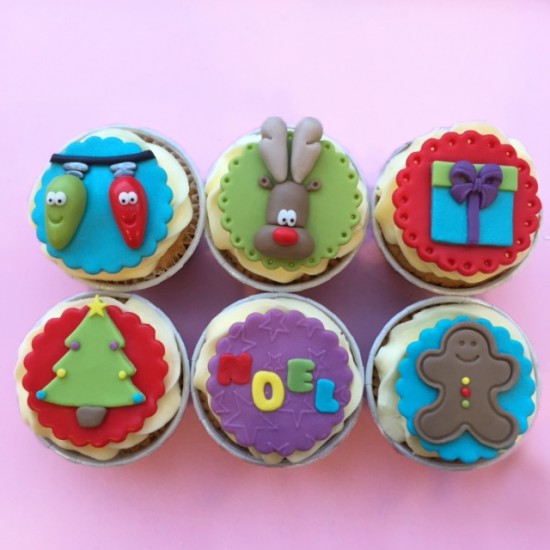 Claire is also teaching a Christmas Cupcake Decorating Class at Iced Jems Shop on November 21st, you can book here.
Claire will also be teaching a class at Iced Jems Shop on how to create the gorgeous light up houses for cakes, register your interest here.
Jem x