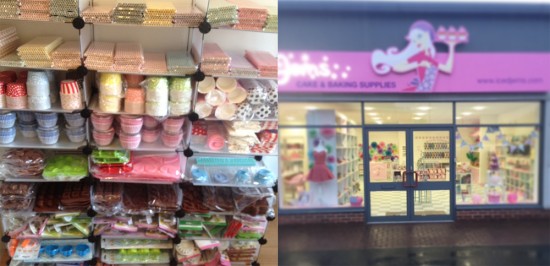 Five years ago today, I published the first recipe post on my blog and started an exciting journey of recipe writing, blogging, baking and later opening a store selling the products I loved most.
I was working in London at the time, selling IT systems to office buildings and practically bursting to do something more creative. I'd always baked cakes with my mom when I was little, but cupcakes were fast becoming the latest craze so I started to bake again and take my creations into work.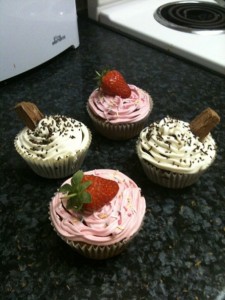 Getting to be creative and see my colleagues faces when I took in my bakes was the most exciting part of my week! Even though I worked long hours, I would go home and bake right into the night to have something new and original to take in the next day.
I knew I couldn't give up my job to bake and sell cakes, but I still wanted to share them with the world, so I started this blog. Getting to share my recipes and receiving feedback from people who have tried them all over the world has been amazing. I could not have been more shocked at how many people visit this little blog and my Facebook Page.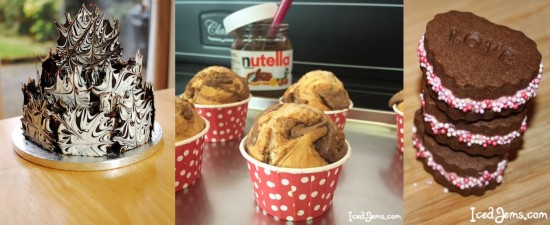 As I baked more and more, I became frustrated trying to source gorgeous products at reasonable prices. Most of the products I wanted would incur huge shipping fees from the US, or were shockingly overpriced here in the UK. I wanted to do something different, and sell gorgeous products to bakers at reasonable prices, so I taught myself a bit of web design and created Iced Jems Shop!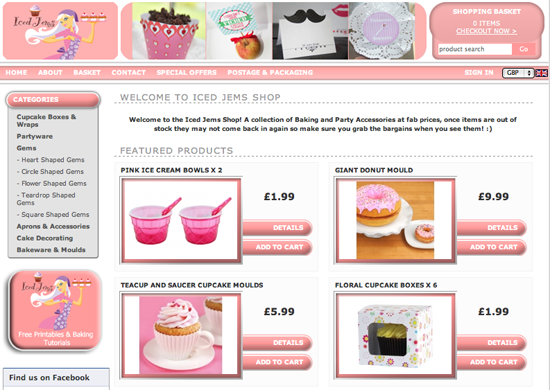 I started with just 7 products that I had purchased in bulk, but was overwhelmed by the support and demand from the baking community. I'm a real bargain hunter, so my motto has always been to only buy products that I would buy myself, and sell at a fair price. I still do that with every product I list today (and I stock over 1000 now)!
Getting deliveries of exciting new stock is like having Christmas everyday, I usually have a recipe or idea in mind when I source new products, so I love it when I get feedback that they worked wonderfully for your cakes, fairs and events!
All your orders have kept me (and my Mom) very busy over the last few years and I can't thank you enough for your support, feedback and orders. I never actually dreamed of having a physical store, but in 2013 I had to quit my full time job to run the business (ahhhh) and it wasn't long before space was getting very tight.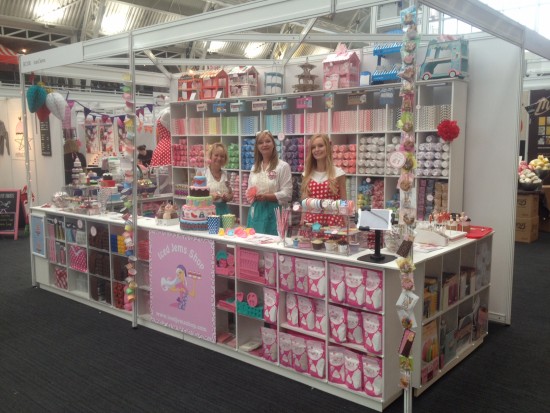 The big test was in 2014 when I sold my items face-to-face for the very first time at the BBC Good Food Show in London. I've never been so nervous before and I think I had nightmares for at least two weeks before the show of all the different things that could go wrong! Fortunately I had my mom and and my auntie with me all three days at the show and it was amazing. Getting to meet so many of you that have shopped with me online many times was fantastic and I got the most wonderful feedback on the stand.
After the show followed the busiest Christmas we've ever had and I realised I needed a bigger space for all the products. The plan was actually to get a small warehouse unit, and then came along came a little unit to let in the area I grew up…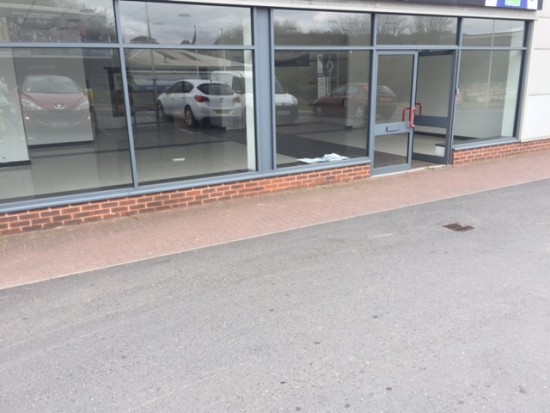 It may not look much, but the second I walked in I pictured my little store exactly as it is today! A beautiful pastel kitchen where talented bakers and cake makers can come along to teach, and a store full of gorgeous products – a bakers paradise!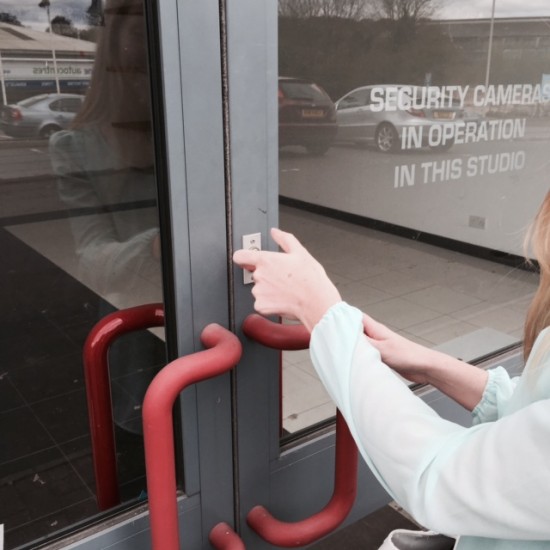 The lease was agreed in March, and the followed 4 months were extremely hard work! I cannot thank my Mom, Dad, Uncle and Auntie enough for all their help getting the shop together. We all put in some pretty tough hours, painting, laying floors, building shelves, more painting, putting the kitchen together, putting putting out stock and loads more.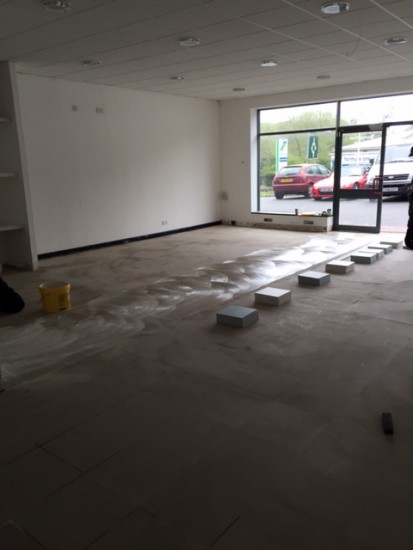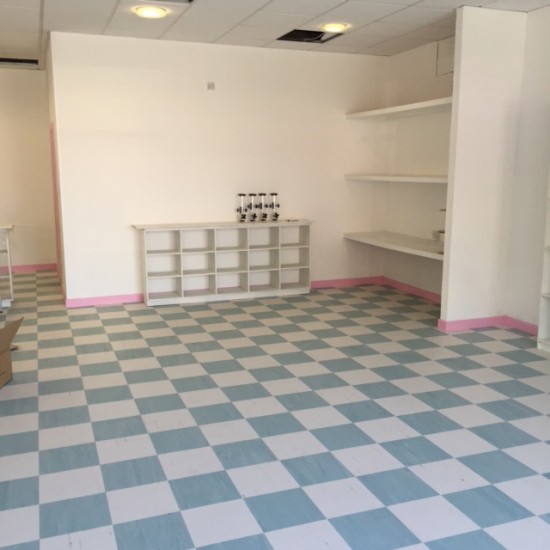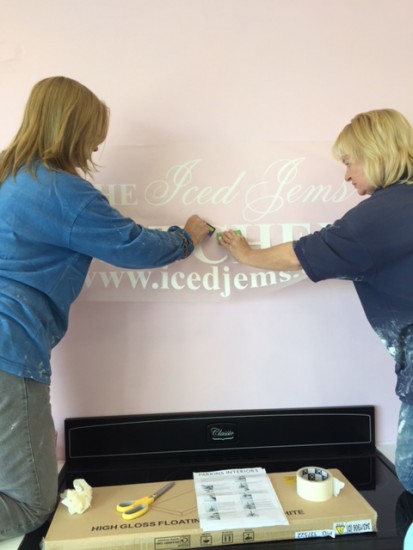 Along came the 13th June, the grand opening (and another day I had a fair few nightmares about).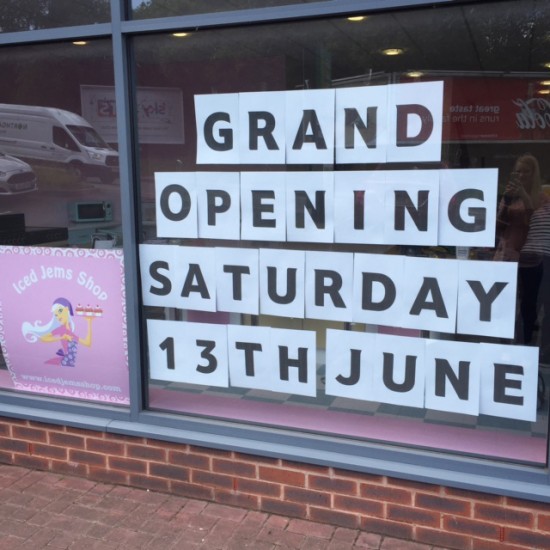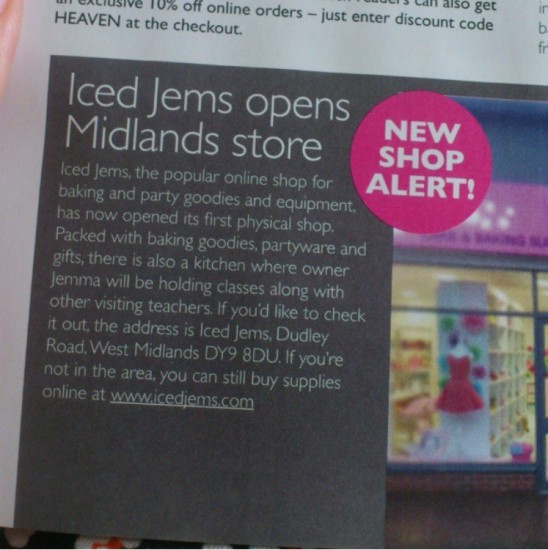 I could not have imagined how many of you would have turned up on that day, and ever since. Thankyou so much to each of you who have recommended my little shop to friends and family, as a small business I haven't been able to afford to advertise in local papers and other paid methods, so each recommendation means a huge amount to me.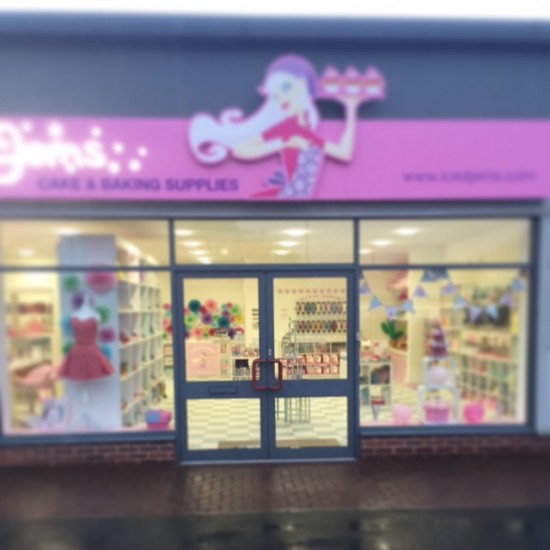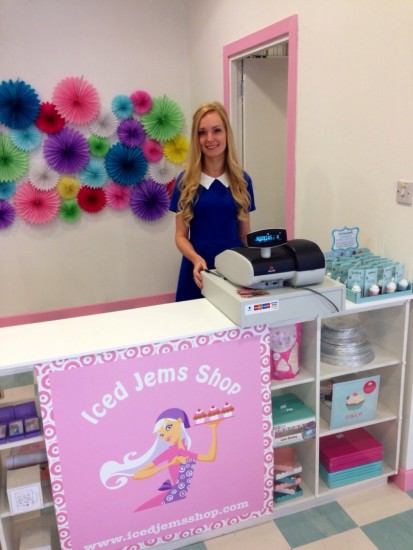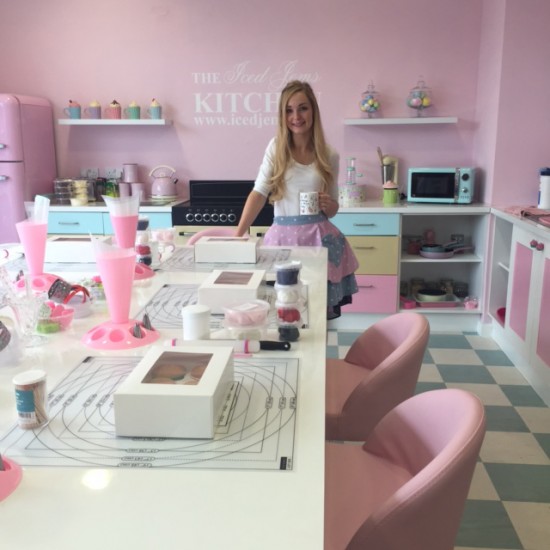 We are now a team of 7 staff and are continuing to grow! I have big plans for the business next year and continue to do my best for both the online store and the store in the West Midlands. My prices are still as low as they were when I started and I still write as many free recipes on my blog as I can.
Thanks so much for supporting this small business! Don't be scared to follow your dreams and do what you love!
Jem x