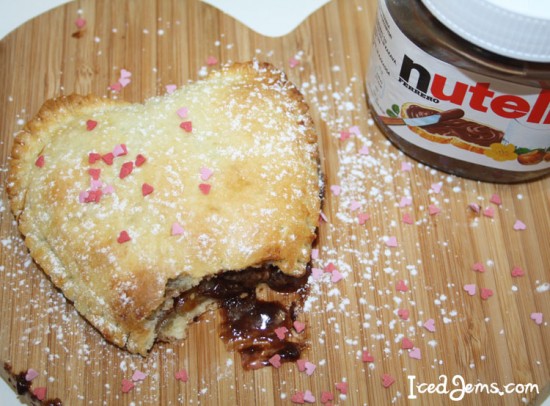 So this fabulous new heart shaped pie mould arrived in store and I simply needed an excuse to try it out! I thought I'd whip something up using ingredients I had on hand; Nutella, Banana, Marshmallows and some Shortcrust Pastry.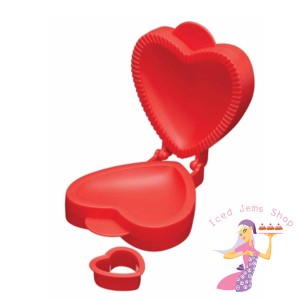 Let me tell you, that you need to try these mouthwatering pies! And you absolutely must eat them warm with  a scoop of ice cream!
[fancy_header]You will need (makes 3 pies):[/fancy_header]
250g Plain Flour
115g Butter (cold and cut into cubes)
3 Tbsp Water
100g Nutella
30g Marshmallows
1 Banana
Milk or Egg to brush pastry
Icing Sugar to decorate
Heart Shaped Pie Mould (just £2.95 from Iced Jems Shop) or Heart Cutter
To make your simple shortcrust pastry, sift the plain flour into a large bowl then rub the butter in using your fingertips until you get the consistency of breadcrumbs. Add the water, then mix until you get a firm dough that holds together in a large ball.
Wrap the dough in cling film, and pop in the fridge for a few minutes to chill whilst you make your delicious filling.
The filling is even more simple to make. Simply chop your marshmallows and banana into small cubes, then mix with the Nutella in a bowl.
At this point you can preheat your oven to approx 180 degrees and line a baking tray with greaseproof paper.
Remove your pastry from the fridge and roll out to about 1/2cm thickness. At this point, I was very excited to use my new kitchen gadget, the pie mould! I pushed the pie mould into my rolled out pastry to mark the edges of the hearts, then used a knife to cut approximately 2cm around this (to allow for the depth of the pie).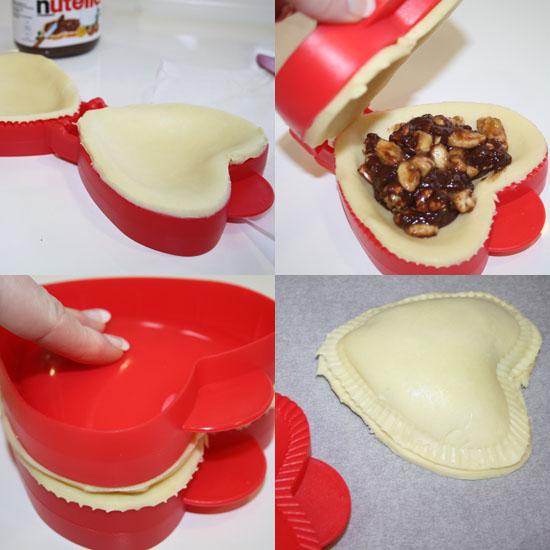 I sprinkled a little flour onto the pie mould to prevent my pastry from sticking, then pushed in the first rough heart shape into the base of the mould. I spooned into about 2 Tbsp worth of filling in, then pushed the other pastry shape into the other half of the mould and pressed the mould closed to seal the pie together. Use a knife to trim any excess pastry from the edge of the mould whilst it is still closed.
You then just need to lift one side of the mould back up, and tip your pie out onto a lined baking tray. Repeat until your pastry and filling is used up (I made three of these), then brush the pastry with a little milk or egg to give the pastry a nice glaze.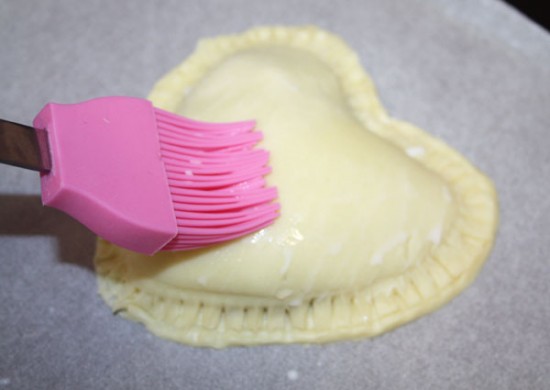 Bake in the middle of your oven for approx 20 minutes, you will see the pastry go golden brown, some of the gooey filling may also leak out if you have filled your pie quite a lot.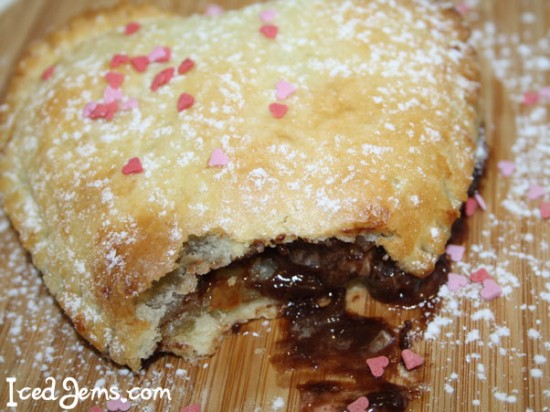 Now simply serve warm and enjoy with a scoop or ice cream or custard.
Jem x