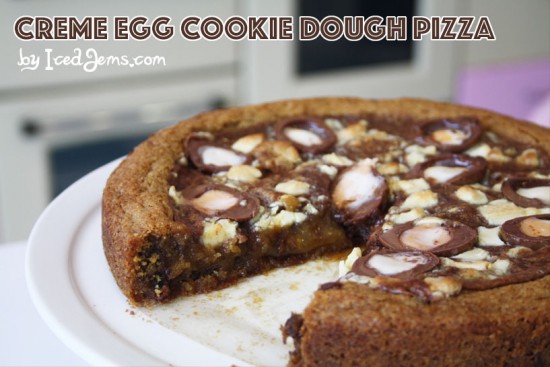 Loads of you have tried my Nutella Cookie Dough Pizza Recipe and told me how much you loved it, so I thought it deserved a bit of an Easter revamp! Creme Eggs are one of my favourite treats, and despite their changed recipe (boo Cadburys selling out for cheaper chocolate), I assure you this tastes amazing.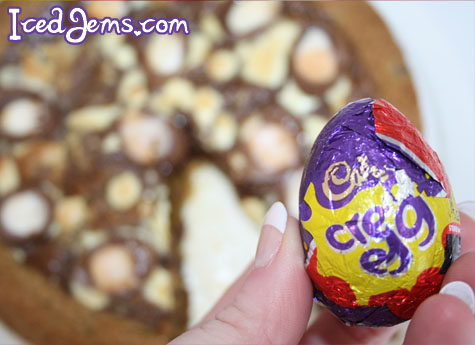 The use of chocolate ganache on top of your 'pizza' will ensure a gooey and rich dessert, treat yourself to a slice warm with a scoop of ice cream.
[fancy_header]You will need (makes an 9″ pizza):[/fancy_header]
125g Caster Sugar
125g Light Brown Sugar
125g Margarine / Butter (I used Stork margarine)
2 Tsp Vanilla Extract or Paste
1 Egg
150g Plain Flour
1/4 Tsp Bicarbonate of Soda
50g Milk Chocolate Chips
For the topping:
50g Double Cream
75g Milk Chocolate
40g White Chocolate, chopped into chunks
1 Pack Mini Creme Eggs (approx 8 mini creme eggs)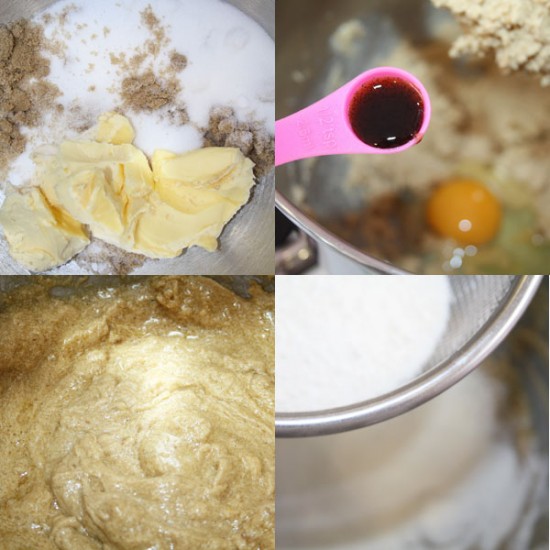 To start, preheat your oven to approx 170 degrees and line a 9 inch round pan with baking paper. Cream together your caster sugar, light brown sugar and butter until light and creamy.
Pour in your vanilla extract and egg, then mix on a medium speed until you have a thick batter consistency.
Sift over your flour and bicarbonate of soda, then mix slowly until a thick dough forms. Pour in your milk chocolate chips and stir until well combined.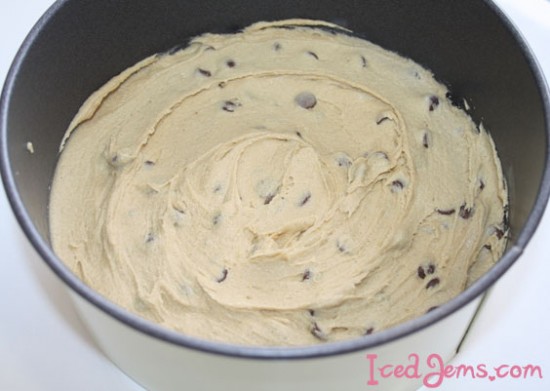 Your cookie dough is ready to bake! This is a soft sticky cookie dough, you won't be able to pick it up and roll it or knead like other doughs, just spoon it into your pan and smooth out with the back of a spoon until flat and even.
Transfer to the oven and prepare your toppings.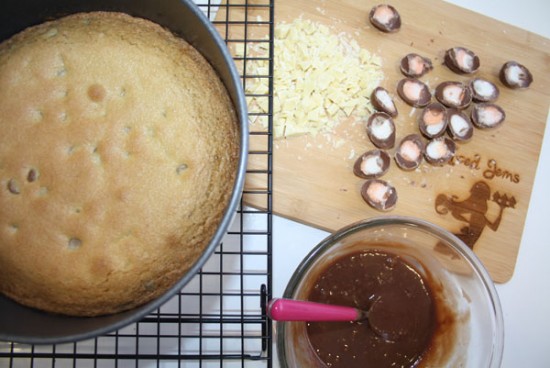 Whilst your cookie dough is baking, you can prepare the toppings. To make your ganache, simply microwave your double cream in a glass bowl for about a minute, then stir in your milk chocolate, mixing until you have a thick ganache.
Chop your white chocolate into chunks and your creme eggs into halves.
After 20 minutes in the oven, take out your cookie dough. It may have risen quite a bit, if this is the case, gently push the middle down leaving a 1 inch edge which will be your 'crust'.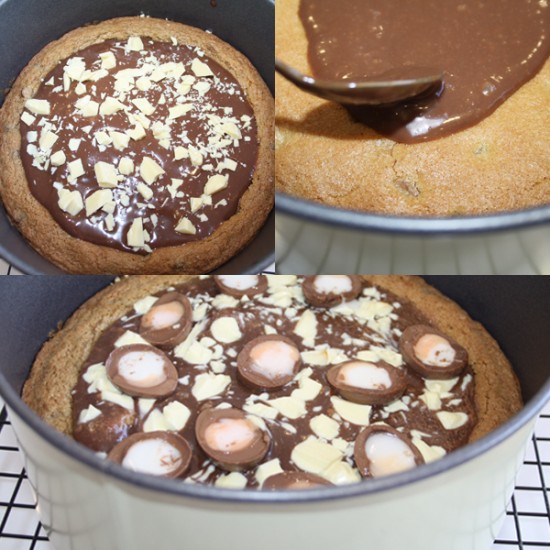 Spoon over your chocolate ganache, spreading it out over the top but leaving the 1 inch edge again for the crust. Then sprinkle over the white chocolate and creme eggs and return to the oven for 5-10 minutes until the white chocolate looks like melted cheese!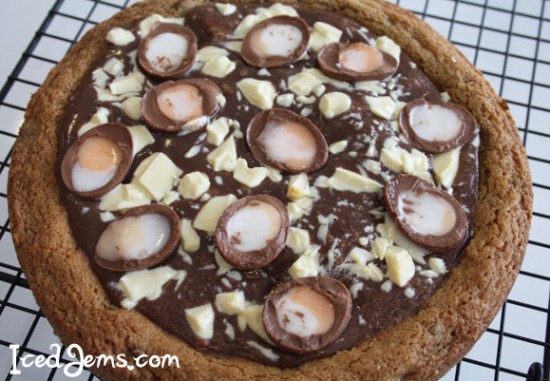 Remove from the oven a final time and leave to cool slightly before serving. This is an extremely soft and gooey cookie dough, similar to the part baked cookie doughs you get at dessert lounges. You can bake your dough for longer if you want it firmer, or you can add 50g more plain flour, but I love mine this way!
Simply slice, serve and enjoy!
Jem x