Mojito Cake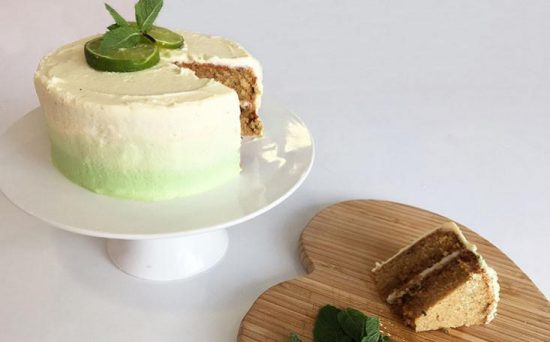 Stork asked me to make a delicious twist on a class sponge cake, so I decided to infuse the flavour of my favourite cocktail, the Mojito!
A delicious summer twist on your regular sponge cake, this Mojito Cake is full of flavour and a definite crowd pleaser. From the mint infused sponge to the fresh lime buttercream, this will leave your mouth watering and you wanting a second slice.
The full recipe along with lots of helpful pictures is over on the Stork website here: http://bakewithstork.co/MojitoSponge
Enjoy!
Jem x