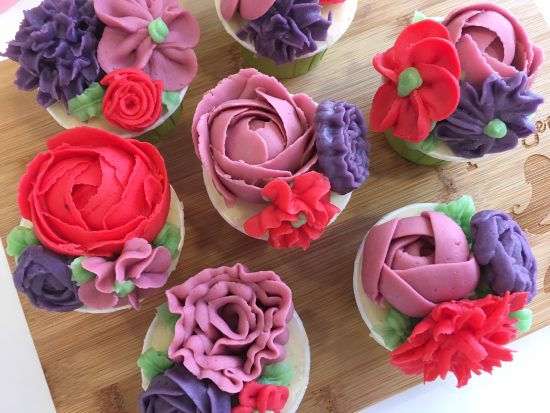 So I've been obsessed with buttercream flowers for a while now. Buttercream has aways been my favourite sugar craft medium to work with, and my Frosting & piping Class is one of my favourite to teach.
We recently started stocking the Cupcake Bouquet Boxes at Iced Jems Shop, so I knew I had to bring the two together and show you how to make a gorgeous cupcake bouquet that will impress anyone you give it to.
I've done a full video showing you how to put together the box and pipe the flowers below. All the tools, nozzles and boxes I used for this video are in a list here: https://www.icedjemsshop.com/product-tag/cupcake-bouquet/ 🙂
I hope you enjoy this and find it helpful, please leave me a comment if you do – your feedback makes it all worth it!
Thanks,
Jem x