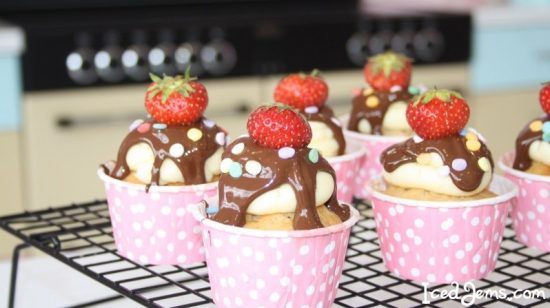 This absolutely mouthwatering cupcake recipe is one of my most popular creations and is regularly requested by my friends and family. A delicious fresh strawberry sponge topped with vanilla buttercream, melted chocolate and fresh strawberries. You will need (makes 12 cupcakes):
195g plain flour
1tsp baking powder
120ml milk
Approx. 14 strawberries, mashed
115g unsalted butter or margarine
195g caster sugar
2 eggs
Iced Jems Baking Cups – Just £2.50 a pack from IcedJemsShop.com
For the topping:
250g unsalted butter
450g icing sugar
2tbsp single or double cream
100g dark chocolate
Confetti Sprinkles – Just £2.50 a pot from IcedJemsShop.com
12 strawberries to decorate
Start by preheating your oven to approx 160 degrees (I was using a Belling Electric Fan Assisted Oven). Place your baking cups onto a flat tray, if you are using paper cupcake cases you will need a cupcake pan. Mix your butter and sugar until creamy and smooth, then add the eggs (one at a time) whilst continually mixing on a medium speed.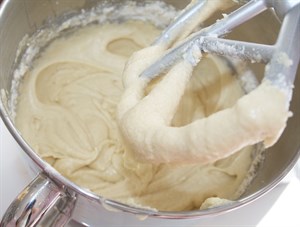 Sift together the plain flour, baking powder & salt into one bowl, then alternate adding the flour mixture and the milk to the butter and sugar mixture a little at a time until completely combined. Pour your mashed strawberries into the cupcake batter and fold in with a spatula until you start to see red swirls throughout the mixture.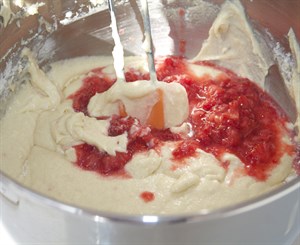 Transfer the batter to your baking cups or cupcake cases and fill the cups approximately 1/2 – 2/3rds full to allow them to rise. Place on the middle of the shelf of the oven and bake for approx 16 minutes or until a cake tester comes out clean when pushed into a cupcake. Transfer to a wire rack to cool.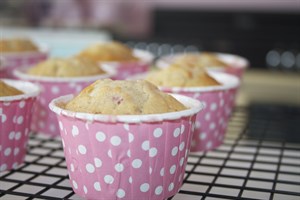 For the frosting, ensure your unsalted butter has reached room temperature, then mix it with the icing sugar and cream until smooth. Transfer to a piping bag and snip off the end so you have a large round hole to pipe from. Pipe a large swirl of icing onto each cupcake, making sure not to touch the edges of the cake. Next melt your dark chocolate and pour about a tablespoon full onto of the frosting on each cupcake, allowing it to drip down the sides of the frostings and cake.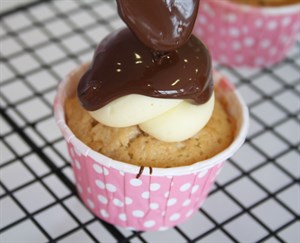 Finish with a few sprinkles and a fresh strawberry on top of each cupcake, then allow the chocolate to set before serving.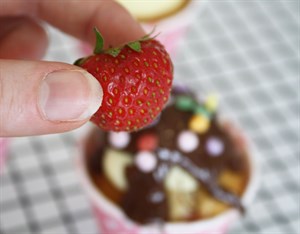 Enjoy! Jem x