No Spread Cookie Dough Recipe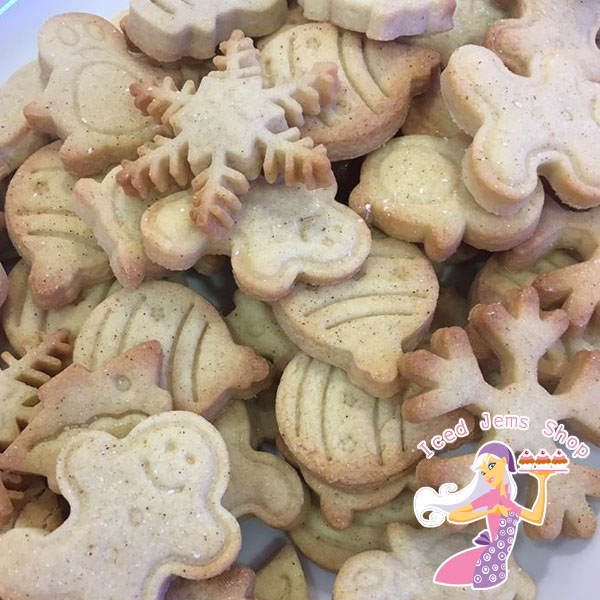 This no-spread cookie dough recipe has been firm favourite of mine for many years now! I use it on my Iced Cookie Classes at the shop and pretty much any time I make biscuits I'll come back to this recipe. Lots of you have been asking for the recipe when I posted the above picture showing just how no-spread it was. I have the recipe on this blog already in lots of different forms (Ballerina Cookies, Unicorn Cookies) but this one will be easier to find for future! There's also a video showing how to make them on my YouTube Channel here:
You will need (Makes approx 40 small cookies):
200g Unsalted Butter
200g Caster Sugar
1 Egg Lightly Beaten
410g Plain Flour
Few drops of concentrated Vanilla Flavouring
You can also add other dry flavourings such as cinnamon for a Christmas Flavour, or cocoa powder for dark chocolate ones.
For the no-spread sugar cookie dough, mix together the butter and sugar using a wooden spoon or stand mixer on low speed.
Next add the beaten egg and vanilla, mixing until well combined. It may look separated, but will come together once you add the flour so don't panic.
Next add your flour, a little a time until you get a thick dough. You may need to finish off the mixing using your hands and kneading the last bits of flour in.
Bring the dough together in a ball and wrap in cling film, place in the fridge for approx 30 minutes to chill and firm.
When you are ready to roll out your dough, put the oven on approx 160 degrees and line a few baking trays with greaseproof paper.
Roll out your dough on a lightly floured surface, to about 1/2cm thickness. Use your plunger cutters to cut out your shapes, then transfer them to a baking tray.
Bake the cookies for approx 8-10 minutes, but essentially until they just start to go golden. The smaller the cookie, the less time it will take to bake! They may still feel soft when you touch them, but they will harden upon cooling so don't worry that they are undercooked. Leave the cookies to cool on a wire rack.
Now you can decorate or simply leave plain and enjoy! Last approx 3-4 days kept in a sealed cello bag or airtight container.
Jem x