Thinking of Baking for Mother's Day? I've searched the internet for a bit of inspiration for you!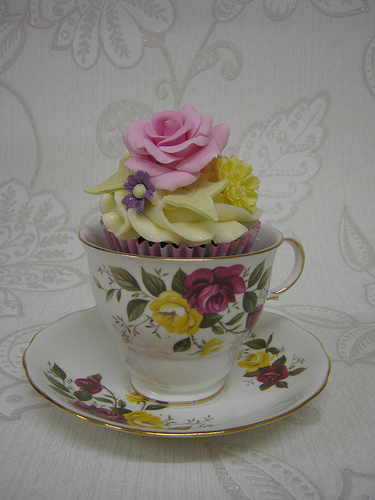 I love this simple idea! Cupcake in a Tea Cup, this is really easy to do and makes a great gift they can keep! You can find some great teacups in charity and vintage shops too so this one shouldn't break the budget!
Photo Credit: Paula via Flickr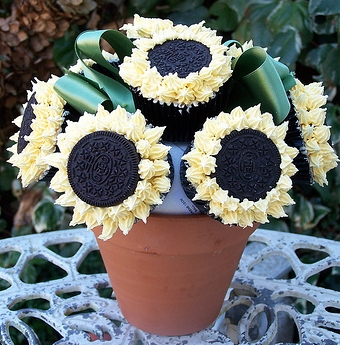 Cupcake Bouquets are popping up in all shapes and sizes and I love this one as the cupcakes used are really simple to make – an oreo cookie with a few petals piped with buttercream!
Photo Credit: Celebrations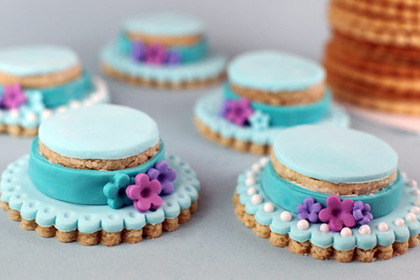 Some of you may recognise these cute cookie bonnets from the wonderful Bakerella. Though her design was for Easter, I think these would be great for Mothers Day and you could do a variety of designs. Follow the Photo Credit for the tutorial, but it's essentially just two cookies with a bit of fondant icing.
Photo Credit: Bakerella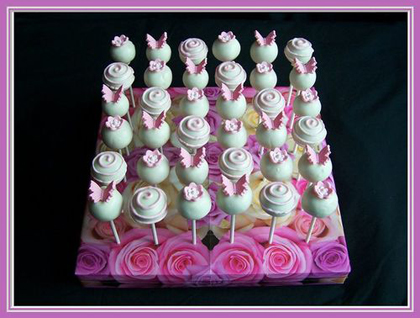 Cute Cake Pops! I think these are the prettiest I have seen and they are such a simple design. I found these via Lisa's Cake Creations on Facebook, so many lovely designs!
Photo Credit: Lisa's Cake Creations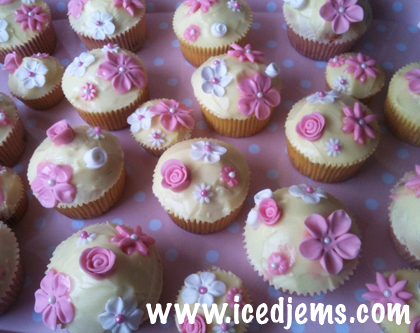 And here's a few I made! Again just something simple using a few flower cutters and fondant icing!
I hope you find some inspiration for your Mother's Day designs and be sure to post pictures of them on the Facebook Group!
Jem x