Its Spotlight Sunday time! Today I'm featuring the lovely ladies Laura and Joanna from Too Sweet Creations.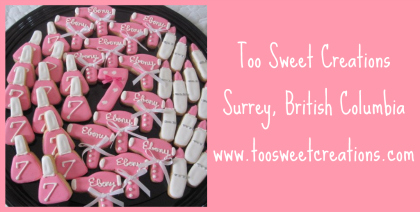 Tell me a bit about yourselves: Laura and I, Joanna, are the creators of Too Sweet Creations.  We are two best friends who both wanted to do something fun and creative together. We have always loved baking, especially Laura whose mother is an outstanding baker. We started our customised cookie business last April and are coming up to our one year anniversary and are so blessed to come as far as we have in such a short time.

What's your favourite cookie? Our favorite cookie is by far the edible image cookie. Most customers choose these cookies for weddings, anniversaries or birthdays. We had an order for edible image cookies from a mother who was throwing her daughter a 30th birthday and going away party at the same time and she choose two pictures of her daughter to place on the cookie, one when she was younger and one a more current one. When she picked up cookies from us there was just something about watching her see the cookies for the first time and seeing her excitement about them and also the sentimental side of it.  There just aren't words to describe the feeling when you're able to be a part of someone's special occasion and to be able to add just that little bit of extra something special to make their event that much more amazing to them.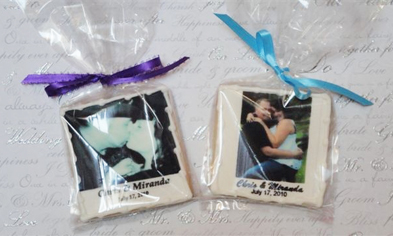 What one useful tip would you give to cookie makers?  You are your own worst critic. What you think is horrible is amazing to someone else!  Sometimes one of us will make something new and not be too sure about it but the other thinks it's amazing and we end up adding it to our collection!  Never doubt yourself!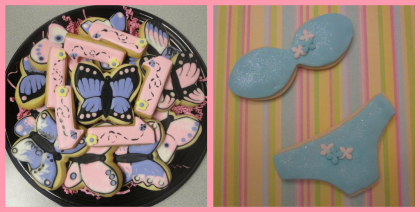 Thankyou for sharing your story and pictures with us ladies, I hope the business continues to go from strength to strength!
Make sure you check out their Website and Facebook Page to keep up with their latest news!
Do you want to be featured on Spotlight Sunday? If you love to make and share cakes or other sweet things then we're interested! Email jemma@icedjems.com with a few details and a link to your site for a chance to be featured!
Jem x