[fblike layout="box_count" show_faces="false" action="like" font="trebuchet+ms" colorscheme="light"][tweet username="icedjemsltd" layout="vertical"][stumbleupon layout="5″]
I posted a picture of my super quick and easy truffles on my Facebook Page a few weeks back and so many of your wanted the recipe, so here it is!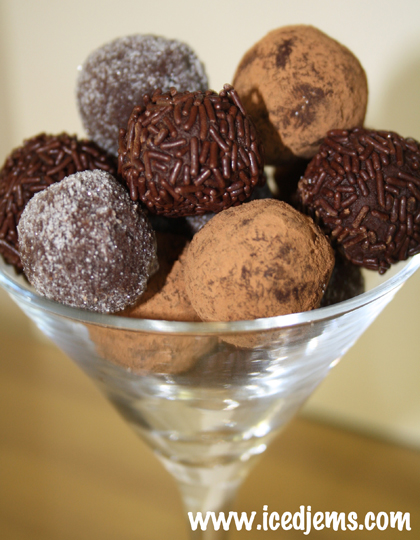 You will need:
250ml Double Cream
375g Chocolate (Half Dark, Half Milk)
Flavourings of your choice (I used Orange Extract, Baileys and Rum)
Decorations of your choice (I used vermicelli, cocoa powder and white sugar)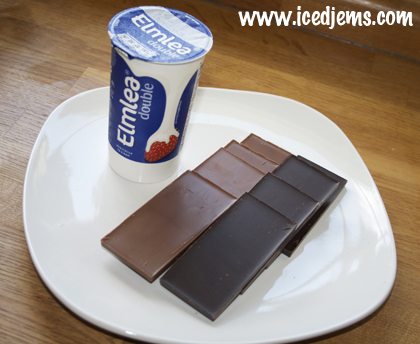 Break your chocolate up into small pieces.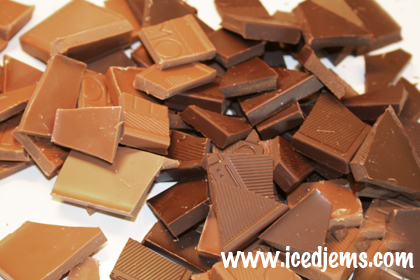 Then pour the cream into a saucepan and heat until simmering.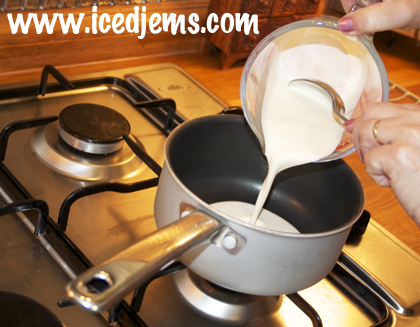 Remove from the heat and pour in the chocolate pieces.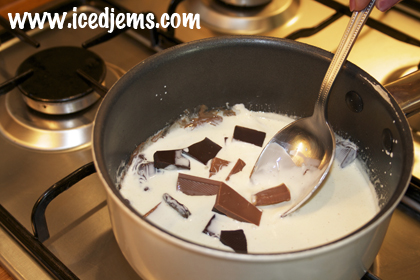 Simply stir in the chocolate until melted.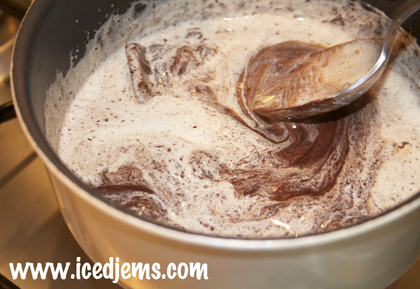 Don't panic if it looks like its separating to start with…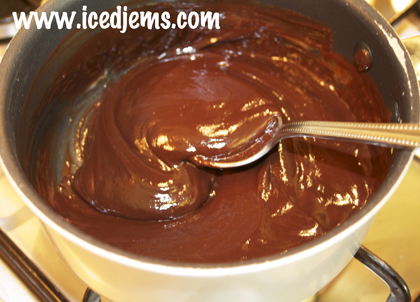 …just keep stirring and it will soon look like this!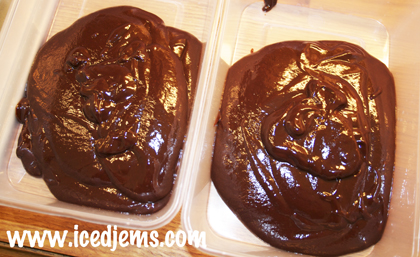 Transfer the warm mixture to bowls – the number will depend on how many different flavours you want.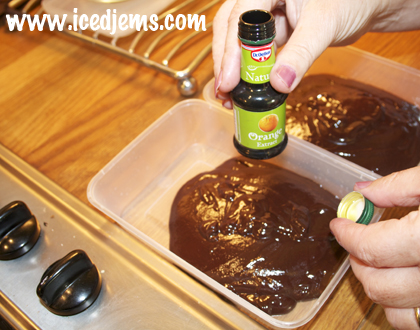 Now you can add in your flavourings – it's best to do this to taste, a capful at a time – but as a note, I used two capfuls of flavouring for half of the mixture!
Transfer the truffles mix to the fridge, it will need around 3 hours to set!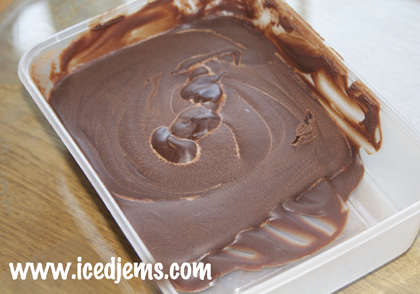 It should look like this when you get it out! Most recipes recommend using a melon baller to make the truffle shapes – but I have never found this useful!
Just just a teaspoon to get a bit of the mixture then roll into a ball using your hands and a bit of cocoa powder – it will get sticky – just make sure your hands are cool and there is plenty of cocoa!
Here is one I rolled – you can see how sticky it is – which is great as you will need it to be sticky when you roll it in the decoration!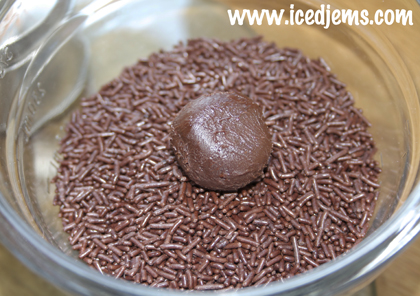 Roll it in the vermicelli, cocoa powder or sugar straight away.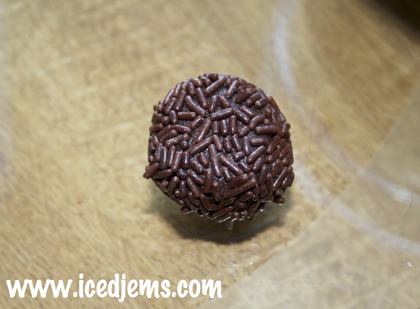 And there you have it – super simple, super quick, no fuss chocolate truffles!
How about you make a batch and send a few out to some of your friends? A sure way to earn brownie points!
Jem x
[fblike layout="box_count" show_faces="false" action="like" font="trebuchet+ms" colorscheme="light"][tweet username="icedjemsltd" layout="vertical"][stumbleupon layout="5″]